---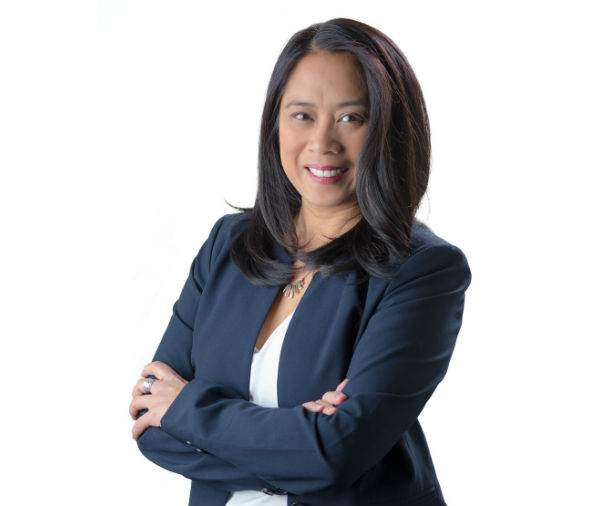 Today, Mayor de Blasio appointed Anne del Castillo as Commissioner of the Mayor's Office of Media and Entertainment (MOME).
Del Castillo has served as General Counsel and Chief Operating Officer of MOME since 2015, helping structure and advance several groundbreaking workforce and diversity initiatives. As Commissioner, del Castillo will amplify MOME's efforts not only to strengthen the city's media and entertainment economy but to ensure that the workforce in those industries is as diverse as New York City itself.
"Media and entertainment are central to New York City's economy and identity. Anne has the vision and experience to continue to strengthen the industry during this time of unprecedented growth and change," said Mayor de Blasio. "Her commitment to diversifying our entertainment sector and piloting innovative programs will ensure New York continues to be the media capital of the world."
"I am honored to accept the Mayor's appointment and grateful for the opportunity to continue to work with MOME's dedicated team to support the development of New York City's creative sectors and nightlife industry," said Anne del Castillo, Commissioner of the Mayor's Office of Media and Entertainment. "This is an exciting time for our agency to engage a broad cross-section of industry, community and other key stakeholders to advance an inclusive, sustainable and thriving creative economy that benefits all New Yorkers and reflects the diversity that defines our city."
As Commissioner, del Castillo will lead the Administration's effort to capitalize on the burgeoning augmented reality and virtual reality industries. She will also lead outreach to the advertising industry to help foster career pathways for New Yorkers of all backgrounds, and oversee the work of the recently formed Office of Nightlife to ensure the sustainable development of nightlife in New York City.
Del Castillo joined MOME after more than 20 years in film production, public media, and non-profit administration. In 2014, del Castillo was appointed as director of legal affairs of MOME and was promoted to chief operating officer and general counsel in 2015. During her tenure, she helped develop and launch mentorship and training programs to increase industry diversity and the Made in NY Women's Film, TV and Theatre Fund which is distributing $5 million in grants to women filmmakers and playwrights. She also helped establish the first of its kind Freelancers Hub to create a central resource for freelance workers and One Book, One New York, which is the largest community read in the country. Del Castillo has served as the acting commissioner of the Office of Media and Entertainment since February 2019.
MOME has recently expanded from supporting the film, TV, and theatre industries to supporting the music, publishing, advertising, and digital media industries as well. These industries account for a total of 305,000 jobs and an economic output of $104 billion. MOME also encompasses NYC Media, the City's official broadcast network and the Office of Nightlife.
"I congratulate Commissioner del Castillo on her new appointment as it is a tremendous responsibility. Our City holds so much music, film, and television history, and is on its way to making more under her leadership. We've seen in a short time that the Office of Nightlife has existed an outpouring of interest and engagement from artists, small businesses, and residents. I look forward to working with the Commissioner on making sure that as our city grows, our arts and culture grow with it," said Council Member Espinal.
"Anne is a terrific appointment, bringing deep knowledge of the industry as well as the important role that MOME plays as the interface between the city government, the industry and the communities of the city," said Kathryn Wylde, President & CEO, Partnership for New York City.
"The MPAA, along with our member company studios and television production companies, congratulates Anne on her appointment by Mayor de Blasio as MOME Commissioner," said Charles Rivkin, Chairman, and CEO of the Motion Picture Association of America. "Anne is an experienced senior city official who, on a daily basis, provides leadership that has been instrumental in managing the logistics of over 60 television series produced on New York City streets, as well as many motion picture projects."
"Anne del Castillo is an ideal choice for commissioner of MOME," says Caroline Hirsch, founder, and owner of Carolines on Broadway and the New York Comedy Festival. "Anne is a strong, open-minded leader with keen vision who displays a deep knowledge of the agency and its industries. Her focus on and commitment to the diversification of the media industry in New York City will be tremendously beneficial to the agency. She's already proven that, as she was the driving force behind the highly successful Made in NY Women's Film, TV and Theatre, a first of its kind program in the country that was designed to promote equality in media."
"Warner Bros. has a long and storied filming history in New York," said Dee Dee Myers, EVP, Worldwide Corporate Communications & Public Affairs, Warner Bros. Entertainment. "We applaud Mayor de Blasio for his selection, we welcome Commissioner del Castillo, and look forward to continuing our strong relationship with the great staff of the Mayor's Film Office."
"We at the Writers Guild of America, East applaud the appointment of Anne del Castillo as Commissioner of the Mayor's Office of Media and Entertainment," said Lowell Peterson, Executive Director of the Writers Guild of America
, East. "We have had the privilege of working with Anne on a number of projects, including the innovative Made in New York Writers Room fellowship, which is advancing the careers of talented television writers whose backgrounds and voices reflect the diversity of the City. Anne and MOME are great partners to an important industry and we look forward to continuing to work together."
"Adding theatre to the portfolio of MOME's advocacy has been a great boon to our field – both commercial and not for profit – and Anne has been a tremendous advocate of the theatre community throughout the city. At Roundabout Theatre Company, we are so proud to partner with MOME on our Made in New York Theatre Bootcamp, making it possible to ensure a pathway for young, out-of-work, NYC high school graduates into the field of technical theatre," said Julia Levy, Executive Director, Roundabout Theatre Company.
"Anne is a grounded and creative leader for MOME," said Marcia Smith, President, Firelight Media. "I am thrilled that at this critical moment in the industry, someone with Anne's depth of experience in the independent and documentary fields will be taking the helm."
Anne del Castillo has over 20 years of experience in film production, public media, and arts and nonprofit administration. As vice president of development and business affairs at American Documentary, producer of the award-winning PBS documentary series POV, she secured $3 million annually in grants and contracts, and negotiated partnerships with Netflix and theatrical distributors to maximize distribution opportunities for independent documentaries. Prior to her tenure at American Documentary, she served as associate director of the Austin Film Society, where she oversaw administration of the Texas Filmmakers Production Fund, successfully advocated for formulation of media arts panel at City of Austin's Arts Commission, and was part of the initial task force that led the development of Austin Studios.
[irp]
Previously, del Castillo worked with American artist Richard Kostelanetz on a series of anthology reprints on pioneers of the avant-garde, John Cage
, Merce Cunningham, and László Moholy-Nagy
. She has consulted on numerous film projects and was an associate producer on the Sundance Award-winning documentary Imelda, about the former First Lady of the Philippines. Anne also served as a panelist for the National Endowment of the Arts, Center for Asian American Media, and New York State Council on the Arts, among others, and presented at industry events, including South by Southwest and the Sithengi Film and TV Market in South Africa.
A native of New York City, del Castillo received her BA in English literature and BS in mass communications with honors from Boston University. She earned her JD at Brooklyn Law School and was honored with a Rising Star Award in 2017.
Photograph via 1.nyc
---