---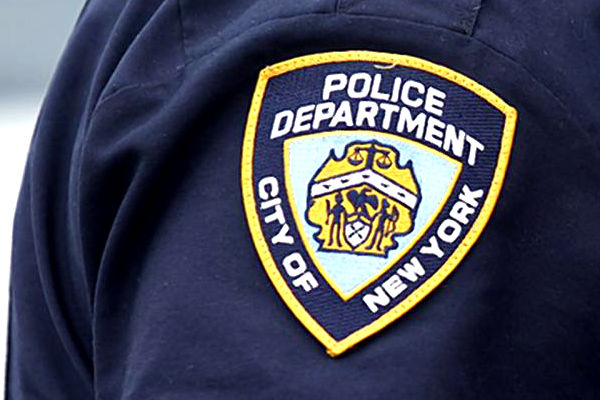 Mayor Bill de Blasio today announced the return of the City's annual fall Dusk and Darkness campaign to keep pedestrians and cyclists safe during fall and winter evenings.
Especially after clocks "fall back" for the end of Daylight Saving Time this Sunday morning.
Department of Transportation Commissioner Hank Gutman, NYPD Chief of Transportation Kim Royster and TLC Commissioner and Chair Aloysee Heredia Jarmoszuk spoke at One Police Plaza to announce major education and enforcement efforts aimed to shift driver behavior. Agency officials cited recent increases in reckless driving in overnight hours during the pandemic – and renewed the call for state legislation to allow New York City's automated speed cameras to operate 24/7.
"As the sun sets earlier, drivers have an extra responsibility to slow down and keep pedestrians, cyclists, and themselves safe. The Dusk and Darkness program combines education and enforcement to make sure they do just that," said Mayor Bill de Blasio. "Now, it's time to go further. Once again, I urge our partners in Albany to let New York City operate speed cameras 24 hours a day, seven days a week. That legislation will hold dangerous drivers accountable and save lives. It can't pass soon enough."
"As we move into daylight saving time this weekend, motorists should remain alert while driving on our local streets and highways," said Chief Kim Y. Royster, NYPD Chief of Transportation. "Historically, this is the most dangerous time of the year for pedestrians and cyclists. Our Dusk and Darkness campaign is a traffic initiative that promotes road safety in New York City. The NYPD will be conducting outreach to all road users. Stepped-up enforcement will take place where pedestrians and cyclists are most likely to be injured. It is really drivers that have the power to save lives and with the assistance of our Vision Zero partners, the NYPD will continue to keep our streets safe during the fall and winter months. Traffic safety is public safety." 
"Dusk and Darkness has illustrated the very best of what New York City has done around Vision Zero, as it has fundamentally changed the way we approach education and strong enforcement during a season that is traditionally the most dangerous on our streets for pedestrians," said DOT Commissioner Gutman. "Today, we are not only getting out the word to drivers about the dangers of earlier sunsets, and we are joining our agency partners at NYPD and TLC to remind motorists that with darkness coming so much earlier now, they need to pay close attention.  And as the epidemic of perilous overnight speeding has grown over the course of the pandemic, we are once again calling on Albany to pass legislation to allow our speed cameras to operate 24/7."
"Shorter days make it more difficult to see at dusk during rush-hour. As always, TLC urges all TLC-Licensed Drivers and motorists on the road to never speed, always yield to pedestrians, turn slowly, stop fully at red lights, and stay alert for cyclists," said TLC Commissioner and Chair Aloysee Heredia Jarmoszuk. "We greatly thank TLC-Licensed Drivers for their extra caution and diligence as Daylight Saving Time ends and we approach the darker winter months." 
DOT data from 2010-2014, before the launch of the Dusk and Darkness campaign, showed serious collisions involving pedestrians increase by approximately 40 percent in darker early evenings in late fall and winter. Additionally, lower visibility during the dark hours of the colder months leads to twice as many crashes involving turns.
The campaign, now in its sixth year, has been correlated to improved safety on City streets: comparing evening and overnight fatalities of the five years of the Dusk and Darkness campaign (November – March, 2016-2021) to the prior five years pre-campaign, the average annual number of fatalities has declined by 18%. 
The Dusk and Darkness campaign is also designed to protect the increasing number of cyclists on New York City's streets. According to recent DOT reports, cycling has tripled in the last 15 years.
"Dusk and Darkness" also includes:
Day of Awareness: DOT and NYPD Street Teams spread out at high-visibility locations across all five boroughs this morning to remind commuters of the increased dangers of traffic crashes during the fall evening and overnight hours. Those teams will also be visible this evening.
Increased Evening/Nighttime Enforcement: NYPD will focus enforcement resources on speeding and failure to yield. Precincts will increase their on-street presence around sunset hours on high-crash corridors for both cyclists and pedestrians.
Daylight Saving Awareness: Daylight saving time will end at 2 a.m. on Sunday. As with previous years, Vision Zero Task Force agencies and partners will use social media channels to alert drivers to the dangers of lower visibility, while encouraging them to follow the 25 MPH citywide speed limit, and yield to pedestrians and cyclists. DOT will feature the driver-targeted Vision Zero "Signs" awareness campaigns on bus shelters, LinkNYC kiosks, and print advertising.
Legislation sponsored by Senator Andrew Gounardes and Assembly Member Deborah Glick (S5602/A6681) would allow speed camera operation 24 hours, 7 day a week. The legislation also allows for escalating fines with subsequent notices of liability for drivers who are repeat violators. Last month, DOT released its annual Automated Speed Enforcement Program

 

report, which highlighted the success of more than 1,600 cameras citywide at curbing speeding – by over 70%. However, analysis of 2020 fatalities showed that nearly 30% of all fatalities occur in speed camera zones during overnight and on weekends when they are not allowed to operate.
"With fewer hours of daylight and lower visibility, driving safely is especially important at this time of year," said Health Commissioner Dave A. Chokshi. "Drivers, please slow down and look out for pedestrians, bicyclists, and all road users. Everyone has a role to play in making New York City's streets safer."
"It's just common-sense. Driving at night is harder and more dangerous," said Keith Kerman, Deputy Commissioner for Fleet Management at the NYC Department of Citywide Administrative Services. "For the City's fleet, we are working to make night driving safer by investing in adaptive headlights, heated mirrors, and safety lights for work trucks. That said, the most important advice is to avoid driving at night if you can, and to drive slowly and cautiously at all times if you can't. Lives depend on it."
"The epidemic of speeding throughout our city has led to serious crashes and fatalities, which are entirely preventable with the proper enforcement measures in place," said Senator Andrew Gounardes. "That's why I introduced S5602, which would expand our speed violation monitoring systems to nights and weekends in order to allow cameras to operate 24/7 so we can keep our streets safe. While education and awareness is a good first step, we need to back it up with concrete policies in order for us to reach Vision Zero, protect residents through these coming months of low visibility, and avoid the tragedies that reckless driving causes."
"As we move through autumn into winter and the days become shorter, we all must do our part to keep New York City roads safe for pedestrians, cyclists, and motorists. School zone speed cameras are one of the best objective tools we have to keep our streets safe without relying on individual police judgment, yet they are currently deactivated during nights and weekends. I look forward to making our streets safer by passing my legislation to allow school zone speed cameras to keep a watchful eye around our schools, no matter what day of the week it is," said Assembly Member Deborah J. Glick.
---