---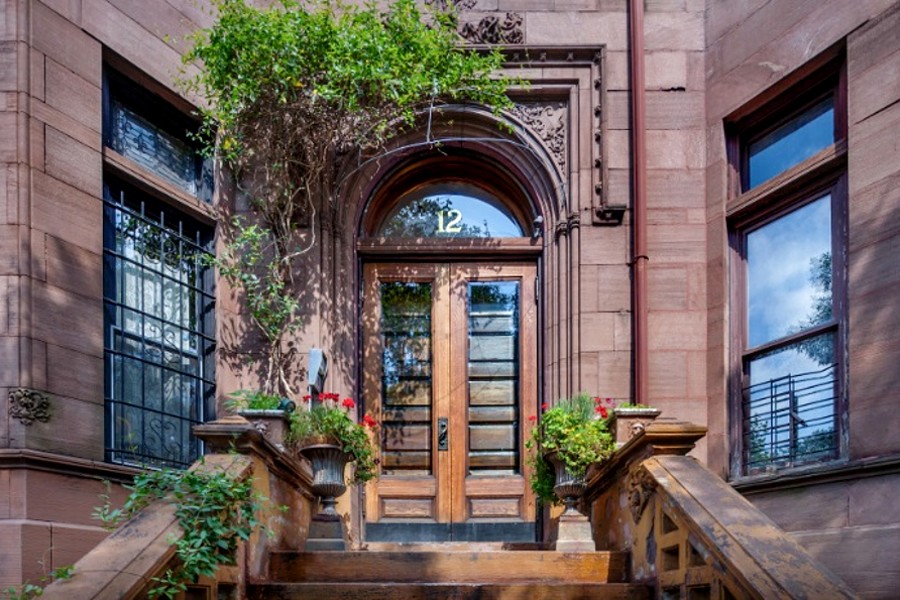 New York City Mayor Eric Adams, New York City Landmarks Preservation Commission (LPC) Chair Sarah Carroll.
Including New York City Department of Buildings (DOB) Acting Commissioner Kazimir Vilenchik today announced an action plan to strengthen enforcement tools that will preserve the city's most vulnerable historic buildings. The plan will aid in protecting buildings designated as historic landmarks that are at risk due to pre-existing unknown structural conditions, owner neglect, and contractor negligence, and focuses on early detection of risks to designated buildings, more robust engineering oversight, increased coordination, and communication between LPC and DOB, and enhanced community tools, including new digital tools.
"New York City is home to some of our nation's richest history and protecting our most fragile landmark buildings is a crucial way to ensure those stories continue to be told," said Mayor Adams. "I am proud of our administration's ability to drill down, locate the gaps in the preservation process, and create a plan to fix it. This action plan will undoubtedly help save the incredible historic buildings that decorate our city."
"The rich cultural and historical significance of New York City's buildings are some of the things that set us apart as the greatest city in the world," said Deputy Mayor for Economic and Workforce Development Maria Torres-Springer. "I thank Chair Carroll and Acting Commissioner Vilenchik for taking these important steps to identify issues in the city's buildings preservation process and swiftly addressing them to protect New York's rich architectural history."
"It's a priority that our city's most vulnerable historic buildings are protected and preserved," said Deputy Mayor for Operations Meera Joshi. "Through increase enforcement and community engagement, our historic architectural jewels will remain safe and standing for this generation and the next ones to admire and enjoy."
"Through LPC and DOB's action plan, we will be able to identify at-risk buildings earlier and take meaningful steps to protect our aging and most vulnerable landmark buildings," said LPC Chair Carroll. "The plan also outlines enhanced communications to property owners, community organizations, residents, and other stakeholders to address issues early on to further protect our historic buildings."
"Time and lack of proper maintenance by owners have a compounding effect on our city's aging historic buildings," said DOB Acting Commissioner Vilenchik, P.E.. "These new initiatives spearheaded by LPC and DOB are going to help us proactively identify at-risk landmarked buildings in our city, so we can intervene before structural stability issues worsen and the buildings deteriorate beyond repair."
While the risk of demolition or deconstruction of landmark-designated buildings is very low, LPC and DOB worked together to analyze threats to these buildings and reviewed their policies and protocols to strengthen protections. LPC also recently convened an expert engineering roundtable, and undertook stakeholder engagement, including with preservation and community groups and preservation professionals in other large cities across the country. As a result, LPC and DOB have identified three primary risks to landmark designated buildings: pre-existing unknown structural conditions, demolition by neglect, and illegal work by contractors/contractor error. They have therefore developed additional strategies to identify vulnerable buildings earlier and strengthen their enforcement:
Earlier Detection and Enhanced Monitoring of At-Risk Buildings
DOB will share more data with LPC so vulnerable conditions can be identified earlier and monitored by LPC.
LPC will work with DOB and the Fire Department of the City of New York to use data to help identify compromised roofs.
LPC and DOB will enhance existing coordination with DOB's Forensic Engineering Unit of at-risk landmarks.
LPC recently hired additional enforcement staff to enhance monitoring of identified buildings.
Engineering Review and Increased Oversight
Increase the types of applications that will undergo review by LPC's consulting engineer to help identify pre-existing unknown structural conditions before an LPC and DOB permit is issued and work commences.
DOB's Construction Safety Engineering Unit will review certain applications for work, including excavation and additions that require significant demolition of the rear walls prior to approval by LPC.
DOB and LPC will require joint inspections during certain construction work that involves extensive construction, demolition, and excavation.
Enhance Community Tools and Outreach
LPC will upload violation information to its maps for increased transparency and collaboration with communities.
LPC will provide additional violation information directly to community boards and other stakeholders to provide earlier notification to communities.
LPC will partner with citywide and local groups on educational programming for property owners.
Buildings Under Consideration for Designation
In addition to these new steps to protect designated buildings, LPC and DOB have taken action to protect buildings that are under consideration for designation by LPC by requiring all new full demolition jobs to be filed in DOB's online public portal, DOB NOW: Build, instead of the previously used Buildings Information System (BIS) — creating more transparency and accountability. DOB will also require certain jobs filed in BIS prior to DOB NOW's launch to be refiled in DOB NOW.
LPC and DOB are committed to protecting designated buildings and have had considerable success in resolving structural and potential demolition by neglect situations. Some examples include the Samuel Treadwell Skidmore House, an individual landmark at 37 East 4th Street in the East Village, 243 and 245 Lenox Avenue in Harlem's Mount Morris Park Historic District, and an individual landmark at 86-15 Lefferts Boulevard in Richmond Hill, Queens. The vast majority of property owners maintain their designated buildings, and incidents of neglect or illegal structural work are very rare. These new steps will enhance protections by allowing LPC and DOB to identify pre-existing conditions before work is approved and to identify potentially neglected buildings earlier to ensure that all necessary steps are taken to protect the structural integrity of these structures.
Related Articles
---