---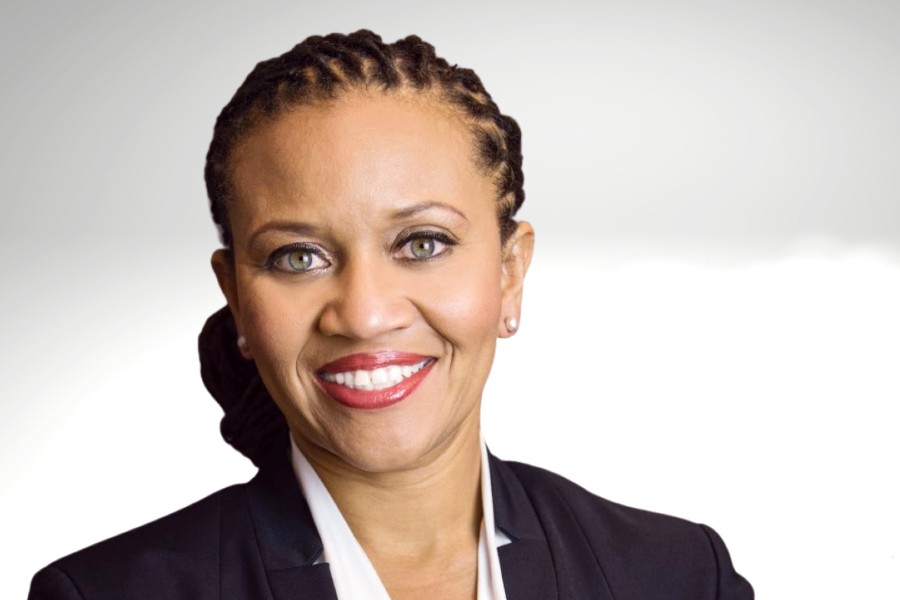 NYC Mayor Eric Adams, his team including NYC Department of Citywide Administrative Services (DCAS) Commissioner Dawn M. Pinnock made an announcement today.
The announcement is that more than 1,000 jobs have been offered to New Yorkers as part of the city's ongoing hiring events, dubbed New York City government hiring halls. Spearheaded by DCAS, these weekly events are designed to address unprecedented employment challenges and fortify the city's workforce by bringing opportunities directly to the communities we serve. Job seekers are afforded a unique opportunity to engage with municipal agencies, interview for roles, and receive same-day job offers without ever leaving their neighborhood. Thus far, the city has hosted eight events and has seen over 6,000 job seekers. 
"We are an out-front, community-driven administration that believes in bringing city government to the neighborhoods they serve — and we are proud these efforts have borne fruit, with our 1,000th job offer being made today," said Mayor Adams. "New Yorkers know the type of services they want and expect from their city agencies, and there is no better way to deliver those services than by signing up to work for the city. We are proud to have reached this major milestone thanks to the tireless work of our team at DCAS, DC 37 Executive Director Henry Garrido, and all our partners in government."
"We are thrilled to welcome these new civil servants to the Adams Administration to help us Get Stuff Done," said New York City First Deputy Mayor Sheena Wright. "I want to congratulate the Department of Citywide Administrative Services for their leadership and reaching the milestone of 1,000 job offers. Together with our DC 37 partners, this Administration is leading the way to bring New Yorkers from every community into public service."
"We are providing a unique opportunity to New Yorkers who want to build a career in public service by bringing jobs directly to them in their communities and breaking down barriers to municipal employment, civil service, and the middle class," said NYC DCAS Commissioner Dawn M. Pinnock. "This is how we strengthen our workforce, how we invest in our communities, and how we make city government work for all New Yorkers. I'd like to thank Mayor Adams for his leadership, DC 37's Executive Director Henry Garrido, the New York City Council Members, and especially our team at DCAS who has worked tirelessly to coordinate these events weekly." 
"It is clear that New Yorkers are eager to join our municipal workforce, but we have to provide them opportunities and facilitate their hiring," said New York City Council Speaker Adrienne Adams. "Our NYC Government Hiring Halls are critical to ensuring city agencies have the capacity to effectively provide the services that people in our city need. I thank the Adams Administration and DC 37 for their partnership, and all of my Council colleagues for co-sponsoring these events in their districts."
"The increasing impact of the City's vacancies on their ability to provide services required an innovative and proactive approach that streamlined the process for filling positions. The success of these hiring halls is a clear picture of the demand for reliable employment in New York City— and the desire to work in public service. We're grateful for the partnership with Mayor Adams and the incredible staff at DCAS for making these hiring halls come to life," said DC 37 Executive Director Henry A. Garrido.
The COVID-19 pandemic has had lasting impacts on the city's workforce, and the city faces hiring challenges that have been felt nationwide. To aggressively address this crisis, the administration has worked in close coordination and collaboration with DC 37, New York City's largest municipal public union, and the City Council to bring weekly hiring events to communities around New York City. Unlike a traditional job fair, these hiring halls present a unique opportunity to job seekers where they can interview with an agency and receive a same day offer.
Since February, the city has hosted eight hiring events from the South Bronx to the North Shore of Staten Island, as well as communities in Queens, Brooklyn, and Manhattan. Each week, 10-21 agencies participate and bring specific job titles to each event that they need filled. Participating agencies have included DCAS, the Department of Social Services, the Department of Environmental Protection, the Department of Housing Preservation and Development, the Administration for Children Services, the Department of Education, the Department of Sanitation, and more. These roles range from hourly jobs to entry-level salaried positions, and even engineering roles paying more than six figures. The breadth of opportunity includes work in social services, civilian roles at NYPD and the Department of Corrections, administrative and clerical titles, engineering, inspections, and more. Job seekers who attend can also walk away with a wealth of information about the civil service exam process, internships, and fellowships, and have their resume reviewed and provided on-site career advisement.
Weekly, the Mayor's Office of People with Disabilities (MOPD) is on-site at the hiring halls to provide information on the 55-a program which charts a path for people living with disabilities into civil service. In addition to career opportunities, these events also now feature voter registration tables where people can register to vote and receive in-person information about the process. The weekly hiring halls are a hub for information that covers more than just job opportunities.
The city is taking a multi-pronged approach to fortifying the city's workforce. In addition to the hiring halls, DCAS has been hosting Citywide Hiring Pools to reduce the cycle time associated with civil service lists, standardizing pre-hire and onboarding processes to shorten and streamline the city's hiring policy and process changes. Additionally, the agency has been prioritizing the modernization of civil service, including revising minimum qualification requirements for entry-level titles to prioritize practical skills and experiences needed to serve the public over strict educational requirements. DCAS regularly hosts other recruitment events including Civil Service 101 sessions where information is provided to job seekers about the civil service process. The agency has also been hosting employer readiness and New York City government readiness workshops to help prepare job seekers and employers on how to navigate the hiring halls and strive for successful outcomes. These workshops take place on a weekly basis. Additionally, recruitment events are conducted both virtually and in person throughout New York City. For more information on employment opportunities with the city of New York, job seekers should subscribe to DCAS's monthly NYC Jobs newsletter.
With competitive salaries, healthcare, pensions, and many roles offering union benefits, working for the city is a pathway to economic mobility and the middle class. city employment is an equalizer that promotes equity, fairness, and diversity.
"Even years after the height of COVID-19, many New Yorkers are still reeling from the devastating impact the pandemic had on our economy and our neighborhoods," said Bronx Borough President Vanessa L. Gibson. "With the unemployment rate in the Bronx over 5%, it is imperative that we continue to work with our city partners and city agencies to get our residents employed with a stable income to support themselves and their families. I want to thank Mayor Adams and DCAS for their work in hosting NYC Government Hiring Halls throughout the city and commitment to ensuring every New Yorker has a pathway to a job and potential career."
"After the pandemic that hit us particularly hard, our city needs to replenish our municipal workforce to deliver the vital services our residents need. These hiring halls are a great opportunity for New Yorkers to obtain well-paying job with great benefits, while serving their city," said New York City Council Minority Leader Joseph Borelli.
"The pandemic has created hiring challenges for employers across the nation, and the city of New York is no different," said New York City Council Member Sandra Ung, Committee on Governmental Operations Chair. "The city is currently experiencing a record number of vacancies, and the innovative solution to bring these job opportunities to residents across New York City through government hiring halls has been a huge success. The 1,000 job offers that have been extended since the events began in February are proof of that. I look forward to partnering with DCAS to host a government hiring hall in my own district later this month." 
"When we face a crisis, we have to come with creative solutions. Our agencies are confronting significant shortages and vacancies head-on with DCAS's city-wide hiring halls, expediting the hiring process to get those vacancies filled," said New York City Council Member Carmen De La Rosa, Committee on Civil Service and Labor Chair. "Our district had over 1,000 registrants for our hiring hall in Washington Heights. Our people are ready and able to work — we need to meet them where they are. I look forward to the continuation of diverse recruitment of our city's workforce that will equip our agencies with the staff to deliver vital services to New Yorkers."
"I applaud the New York City government hiring halls for reaching a milestone of 1,000 job offers to New Yorkers. These events have brought agencies directly to the communities they serve, providing job seekers with a unique opportunity to engage with municipal agencies and receive same-day job offers without ever leaving their neighborhood. This multi-pronged approach to fortifying the city's workforce is an excellent example of how city employment can promote equity, fairness, and diversity, while providing a pathway to economic mobility and the middle class," said New York City Council Member Kamillah M. Hanks.
"Our recovering economy and many other factors have made the employment market tough for job seekers but thanks to Mayor Adams' and the NYC Department of Citywide Administrative Services Government Hiring Halls, the search has been made that much easier. I was proud to co-sponsor a recent event at York College/CUNY, where hundreds of Southeast Queens residents had the opportunity to shop their resumes and skills with city agencies. A job with the city of New York can be a bridge to the middle-class, with good wages, benefits and upward mobility opportunities. I commend the Mayor and his administration for their efforts to get New Yorkers back to work," said New York State Senator Leroy Comrie. 
"I am proud to support the city's efforts by co-sponsoring the NYC Government Hiring Hall. I am optimistic that bringing on more qualified, passionate New Yorkers to our city's workforce will help achieve the goal of delivering higher quality services that our taxpayers deserve and expect," said New York State Assemblyman Sam Pirozzolo.
"Team Jenifer is on the ground every day with the people of this city, working to empower communities. We were proud to co-host a Queens hiring hall with Mayor Adams, which brought government directly to the people. I invited all my constituents to attend, as a government job can change your life as you live your dreams and serve your city. I am proud that 1,000 New Yorkers from all corners of the city have already been hired and welcome them to the life of service I live every day," said New York State Assemblywoman Jenifer Rajkumar.
The NYC Department of Citywide Administrative Services
The NYC Department of Citywide Administrative Services (DCAS) makes city government work for all New Yorkers. Our commitment to equity, effectiveness, and sustainability guides our work providing City agencies with the resources and support needed to succeed, including:
Recruiting, hiring, and training City employees
Managing 55 public buildings
Acquiring, selling, and leasing City property
Purchasing over $1 billion in goods and services for City agencies
Overseeing the greenest municipal vehicle fleet in the country
Leading the City's efforts to reduce carbon emissions from government operations
Learn more about DCAS by visiting nyc.gov/dcas or by following us on Twitter, Instagram, TikTok, Facebook, LinkedIn, and listening to the Inside Citywide podcast.
Related Articles
---