---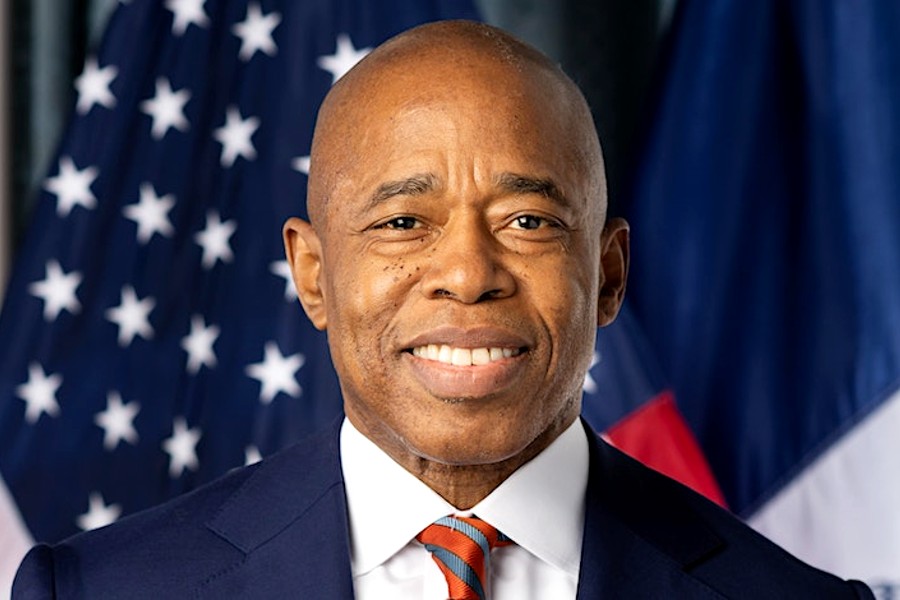 NYC Mayor Eric Adams and Office of Labor Relations (OLR) Commissioner Renee Campion today announced that the City of New York has reached a tentative five-plus-year contract agreement with the Council of School Supervisors and Administrators (CSA).
This agreement will cover approximately 6,400 municipal employees, bringing the total workforce under contract, once ratified, to approximately 88 percent. 
The five-year, two-month agreement is retroactive, beginning on January 29, 2023, and expires on March 29, 2028. It conforms to the civilian pattern established under the contracts with District Council 37 (DC 37) and the United Federation of Teachers (UFT), with wage increases between 3.00 percent and 3.50 percent. It also would provide a ratification bonus of $3,000 to all members, and annual payments each December to promote employee retention.
To ensure the success of the city's first-in-the-nation virtual learning program, introduced under the agreement with the UFT announced earlier this year, the agreement includes provisions to ensure principals and administrators play an integral role in program design and implementation. Further, school-based and non-school-based employees would be given flexible schedules, in line with the work flexibility provisions in the DC 37 contract. Additionally, this agreement increases payments for leaders of schools with the largest enrollment and increases pay equity among administrators, closing the gap between elementary principals and their peers.
"I am proud to announce that the City of New York has reached a tentative five-plus-year contract agreement with the Council of Supervisors and Administrators that provides substantial wage increases for the people who support and safeguard our children, and significant benefits for our pupils as well," said Mayor Adams. "This is a great deal for workers and fair to city taxpayers, and it wouldn't have happened without the hard work and partnership of CSA President Henry Rubio, Office of Labor Relations Commissioner Renee Campion, Chancellor Banks and his team, and the dedicated members of this great union. This administration will always stand with working people. As a former union member and a city employee, I know how hard our educators work on behalf of all New Yorkers, and we are going to make sure our union members get the wages, rights, and respect they deserve." 
"This agreement provides important victories for our leaders in education and our students," said OLR Commissioner Campion. "I thank President Henry Rubio, as well as Chancellor Banks and their entire teams, for their leadership and partnership in negotiating this contract."
"This tentative agreement not only acknowledges the dedication of New York City school leaders; it represents a deep understanding of the pivotal role they play in shaping our city's future," said CSA President Henry Rubio. "We thank Mayor Adams, Chancellor Banks, and Commissioner Campion for supporting our school supervisors and administrators, so they, in turn, can provide the best possible environment for our students to thrive. This contract delivers our members the salaries they deserve and the flexibility they have earned, so that we can continue to recruit and retain top-tier talent to lead our public schools." 
"Our recent agreement with the Council of School Supervisors and Administrators marks a bold step towards equity, innovation, and the future of New York City's public schools," said New York City Department of Education Chancellor David C. Banks. "By valuing our school leaders appropriately, championing flexibility, and embracing virtual learning, we're laying the foundation for generations to come. This isn't just an agreement for the next five years; it's a testament to our shared vision for a brighter educational horizon. Together with CSA, we are shaping the future of education in New York City."
The agreement must be ratified by CSA membership, which is comprised of New York City public school principals, assistant principals, supervisors, and education administrators.
The total cost of the tentative CSA agreement is approximately $500 million through Fiscal Year 2027. The agreement is fully funded in the Labor Reserve.
CSA members will receive the following compounded wage increases upon ratification:
January 29, 2023: 3.00 percent
June 29, 2024: 3.00 percent
January 29, 2025: 3.00 percent
January 29, 2026: 3.25 percent
January 29, 2027: 3.50 percent 
---