---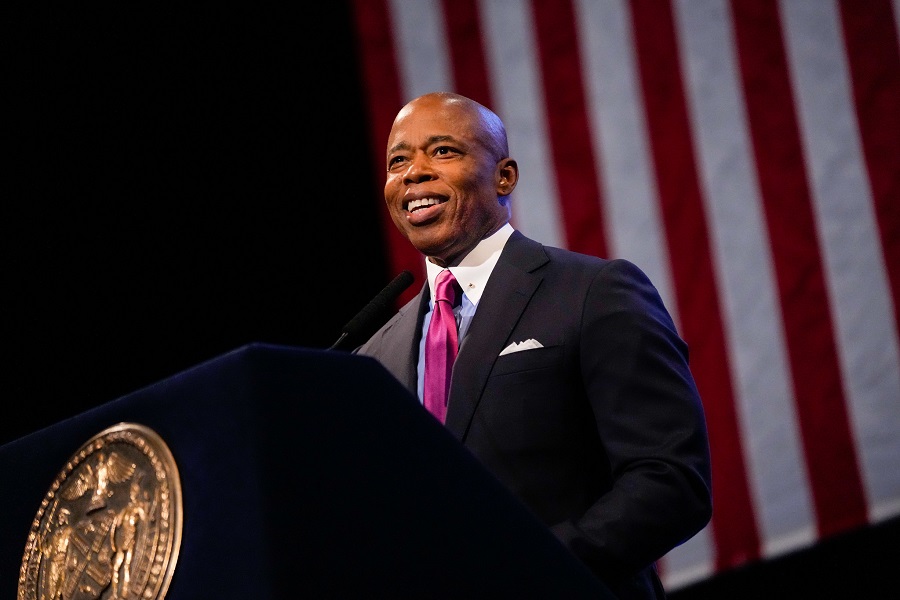 New York City Mayor Eric Adams and Office of Labor Relations (OLR) Commissioner Renee Campion today announced a tentative five-plus-year contract agreement.
The agreement was made with the Communication Workers of America (CWA) Local 1180, representing approximately 8,200 employees representing a variety of roles across city government. 
The contract is retroactive, beginning on December 13, 2021, and expires on June 12, 2027. It provides for wage increases of 3 percent annually through 2024 and 3.25 percent in 2025, consistent with the civilian pattern set by the contract with District Council 37 (DC 37). The contract also provides for a $3,000 ratification bonus that will be paid out to all members who are in active service as of the ratification date.
"Ensuring the hardworking members of CWA Local 1180 get fair wages and benefits is critical to recruiting and retaining top talent within our city's workforce, and ensuring we continue to 'Get Stuff Done' for New Yorkers," said Mayor Adams. "As this contract remains consistent with the contracts of many of the other unions we've settled with this past year, we were able to budget these overdue wage increases in this year's Adopted Budget. I thank OLR Commissioner Renee Campion and CWA Local 1180 President Gloria Middleton for their hard work to reach this agreement." 
"Since I started as chief counsel less than two months ago, we have reached two significant agreements," said City Hall Chief Counsel Lisa Zornberg. "It is a testament to Mayor Adams' commitment to the working people of this city and to Commissioner Campion and her team's dogged efforts." 
"This administration will always put working people first, and we are proud to have reached an agreement with CWA Local 1180 that is fair to both our workers and the taxpayers," said OLR Commissioner Campion. "I am also pleased to report that with this contract, the city has now settled 84 percent of all represented groups for the current round of bargaining. Thank you to CWA Local 1180 President Gloria Middleton for your partnership in negotiating this agreement, and Chief Counsel Zornberg and Mayor Adams for your steadfast support." 
"Local 1180 members are part of the essential city workforce that provides services to all New Yorkers who count on us every day to make sure they have what they need," said CWA Local 1180 President Gloria Middleton. "I am pleased we all worked together to negotiate in good faith to bring our contract to conclusion." 
The total cost of the agreement through Fiscal Year 2027 is $379 million, which is wholly funded by money already set aside in the Labor Reserve. The tentative agreement also includes:
Flexible Work Committee: The parties have agreed to establish a committee to develop a flexible work pilot, which includes remote work and potential hybrid schedules, consistent with the DC 37 contract agreement.
Increased Welfare Fund Contributions: The parties agreed to increase the contribution to the union's welfare fund by $167 per year per active and retired employee to assist with the cost of supplemental benefits.
Supplemental Payments: The parties agreed to expand the number of CWA titles that are eligible to receive existing contractual payments, such as experience differentials, longevity, recurring increment payments, and annuity contributions.
CWA members will receive the following compounded and retroactive wage increases across the life of the contract:
December 13, 2021: 3.00 percent
December 13, 2022: 3.00 percent
December 13, 2023: 3.00 percent
December 13, 2024: 3.00 percent
December 13, 2025: 3.25 percent 
---