---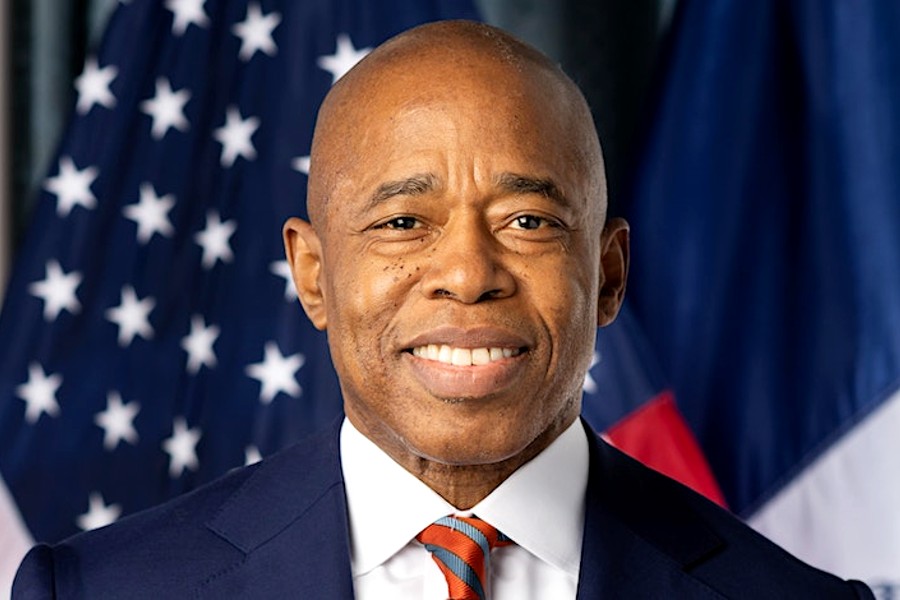 New York City Mayor Eric Adams and Chief Technology Officer and New York City Office of Technology and Innovation (OTI) Commissioner Matthew Fraser today announced that 'Big Apple Connect'.
The nation's largest municipal broadband program — has surpassed 100,000 household enrollments. The immense response means that approximately 75 percent of New York City Housing Authority (NYCHA) households eligible for the program now have access to broadband through Big Apple Connect. Since its inception last fall, Big Apple Connect has provided free internet and basic cable television access to approximately 300,000 New Yorkers at 202 sites across the five boroughs. The program has saved NYCHA residents tens of millions of dollars since its inception, according to service providers. New York City is currently evaluating additional developments to include in the program.
"In today's digital age, reliable, high-speed internet is as essential as water and heat, and I am proud to mark this incredible milestone in our quest to bridge the digital divide," said Mayor Adams. "Something as simple as providing free, accessible Wi-Fi can change the life of a New Yorker, and now, 100,000 NYCHA households — who for too long had been ignored — no longer have to worry about accessing the critical digital tools they need to succeed. I am thrilled that we have enrolled approximately 75 percent of households eligible in Big Apple Connect and urge all eligible NYCHA residents to take advantage of this wonderful program as we connect thousands more New Yorkers to opportunities and to the future."
"Big Apple Connect bridges the digital divide that for too long has excluded our public housing NYCHA residents," said First Deputy Mayor Sheena Wright.  "I applaud Mayor Eric Adams for his vision and Chief Technology Officer Matt Fraser for his dedication to making sure that all New Yorkers, regardless of their zip code, have access to vital, free internet and TV. With more than 300,000 New Yorkers served at over 200 NYCHA developments, Big Apple Connect is making sure we all remain connected."
"The arrival of Big Apple Connect marked a paradigm shift in New York City's affordable broadband strategy — one that prioritized immediate action to meet the urgent needs of our students, families, and older adults living in public housing," said New York City Chief Technology Officer and OTI Commissioner Fraser. "These enrollment milestones, achieved less than nine months after the program's launch, highlight the immense demand for free high-speed internet across NYCHA, enormous cost-savings for our lower-income residents, and the city's ongoing commitment to bridging the digital divide. While we reached our goal of bringing Big Apple Connect to 200 developments earlier this year, we continue to evaluate new opportunities to expand broadband access across the city. I thank Mayor Adams for his staunch support of this program, Altice and Charter for their partnership, and all the NYCHA residents who have enrolled."
"The success of Big Apple Connect shows that access to high-speed internet is a necessity rather than an amenity. The enthusiastic response of NYCHA tenants to this program is a major advance toward fulfilling a goal of 'Housing Our Neighbors,' the city's housing and homelessness blueprint," said Chief Housing Officer Jessica Katz. "Ending the digital divide is one more way of addressing racial disparities, expanding economic opportunity, and improving quality of life for NYCHA residents."
"NYCHA is thrilled that Big Apple Connect has reached this major milestone," said NYCHA Interim CEO Lisa Bova-Hiatt. "Over 100,000 NYCHA households will now have access to internet and basic cable services — essentials for all New Yorkers. We are proud to partner with OTI to connect NYCHA residents to the critical resources that access to the internet can provide."
Mayor Adams launched Big Apple Connect in September 2022, with a first phase that included access to more than 90,000 households eligible across 135 NYCHA developments and a promise to reach 200 sites by end of 2023. This past March, the Adams administration expanded program eligibility to make it available to an additional 40,000 households at 67 new sites — completing the program nine months ahead of schedule.
Among the largest NYCHA developments with the highest enrollments of Big Apple Connect for each borough are:
Bronx: Patterson Houses, 1,518 households, 85.57 percent registration rate
Manhattan: Grant Houses, 1,635 households, 84.10 percent registration rate
Brooklyn: Brownsville Houses, 1,067 households, 81.33 percent registration rate
Queens: Astoria Houses, 740 households, 80.50 percent registration rate
Staten Island: Mariner's Harbor Houses, 465 households, 76.61 percent registration rate
Thirty NYCHA developments have more than 1,000 households enrolled, 23 of which have 75 percent enrollment — including 11 in the Bronx, five in Brooklyn, four in Manhattan, and three in Queens. The nation's largest public housing development — Queensbridge Houses in Long Island City — has 2,547 households — or approximately 80 percent — enrolled.
Big Apple Connect provides residents of NYCHA developments a free bundle that consists of in-home, high-speed internet connection, including a modem and router; basic cable TV service, including a cable box and remote control; and common area Wi-Fi hotspots, selected in consultation with NYCHA.
The city has entered into three-year agreements with Altice (Optimum) and Charter (Spectrum), which will collectively cover most developments owned and managed by NYCHA. OTI is billed directly for all residents enrolled in Big Apple Connect.
Existing customers of Optimum and Spectrum living in NYCHA developments where Big Apple Connect is active are automatically enrolled in the program and are only billed for additional services they choose to purchase directly. Residents receive email notifications and mailers explaining why their bills were lowered, as well as information on Big Apple Connect. Residents without existing service can sign up directly though Optimum or Spectrum or may attend on-site enrollment events conducted by the companies in partnership with OTI.
This effort builds on the city's suite of digital equity initiatives, aimed at making sure every New Yorker has the connectivity they need to participate in an increasingly digital society. Efforts include the Link5G program, which is aimed at delivering high-speed wireless service and free Wi-Fi to every corner of New York City; the city's Gigabit Centers, which provide free connectivity and digital literacy training to community centers; and OTI's 'Connected Communities' program, a large-scale digital inclusion initiative that delivers digital literacy and employment resources in historically underserved areas for thousands of New Yorkers every year.
"In today's world, it is nearly impossible to go about our daily lives if we don't have reliable internet access," said Queens Borough President Donovan Richards Jr. "But that is a reality far too many families, especially those in NYCHA housing, have experienced for years. The Big Apple Connect program recognizes this and has done an outstanding job of providing free internet and basic cable to hundreds of thousands of our neighbors, including thousands of public housing families who deserve equal access to these critical services. I congratulate Big Apple Connect and look forward to our shared work ensuring all New Yorkers are connected."
"I'm thrilled that nearly 80 percent of Queensbridge Houses residents are enrolled for free high-speed internet and basic cable TV through Big Apple Connect," said New York City Councilmember Julie Won. "Queensbridge Houses was the first location in the borough to receive the pilot program last summer, followed by Ravenswood Houses and Woodside Houses. Now, over 100,000 of all NYCHA households in our city are signed up for this essential service in less than a year. Big Apple Connect is a clear step in treating internet and digital services as a necessity instead of a luxury."
"The Big Apple Connect program has proven to be a game-changer for New Yorkers, providing essential connectivity in the digital age," said New York City Councilmember Robert Holden. "With 100,000 households enrolled, this milestone is a testament to the program's success in bridging the digital divide. I commend the mayor and OTI commissioner for their dedication to empowering the city's residents and ensuring that everyone has the opportunity to thrive in our interconnected world."
"I'm very excited that Astoria Houses has such a high adoption rate of the broadband service they're entitled to," said New York City Councilmember Tiffany Cabán. "This is a good step in the direction of a city that works for all New Yorkers, and not just the wealthy and well connected. Now we must consolidate this positive outcome by making further investments in the services, programs, and community resources poor and working-class New Yorkers need and deserve, not undermine it by cutting funding from public health and public safety."
"Affordable internet is a necessity now just like food and housing," said Norma Saunders, tenant association president, Bronx River Houses in the Bronx. "The fact that so many NYCHA residents took advantage of 'Big Apple Connect' shows the capacity and need for it. This program is helping a lot of families and older adults who could not afford it before because they were on fixed income."
"You're lost for words when you hear that 100,000 households have enrolled – it's phenomenal," said Ciprian Noel, tenant association president, Langston Hughes Houses in Brooklyn. "I know a lot of residents who have been really helped by the program because it's free, which is especially important in the time we're living in now. It's allowed me as a single parent with two kids in college in Texas to be able to stay in touch with them. I appreciate Mayor Adams providing this program to NYCHA residents." 
"The residents here at Drew-Hamilton are so happy to take part in this program, which allows us to not only stay connected but to also remain informed," said Latisa Gilmore, tenant association president, Drew-Hamilton in Manhattan. "Also, thanks to Spectrum for showing up and promoting the program. We look forward to being 100%! Thank You Mayor Adams and Big Apple Connect!"
"As the largest public housing development in New York City, Queensbridge Houses is often at the forefront of bold and innovative municipal programs like Big Apple Connect," said Corinne Haynes, tenant association president, Queensbridge Houses in Queens. "Because of Big Apple Connect, residents have access to local news and can connect to the Internet for free in the convenience of their home. I am proud to say that an overwhelming majority of residents, including our large senior community, are participating in the program, and saving money." 
"I am glad that the City of New York is investing in programs like Big Apple Connect," said Doreen Williams, tenant association president, Todt Hill Houses in Staten Island. "By providing free internet and basic cable to residents of Todt Hill, individuals and families on fixed incomes are saving money and being provided an important service that we all need."
"This is a remarkable success story for the city and, most importantly, for NYCHA residents," said Adam Ray, executive vice president and chief commercial officer, Charter Communications. "There is a straight-line relationship between expanding access to broadband services and increased educational and career opportunities. Broadband opens new pathways and opportunities in a variety of existing and emerging fields that are growing and thriving in the city. The program is a game-changer for participants and a significant step for the city in its desire to bridge the digital divide. The success of the program is due in large part to the enthusiasm of the community volunteers and tenant associations in spreading the word about its availability and quality-of-life benefits. And bringing internet and TV services to more people fulfills our mission of helping people enjoy the full benefits of being part of the connected world."
"Optimum is proud to be a founding partner of the Big Apple Connect program, which has now enabled more than 100,000 NYCHA residents to access reliable, high-speed broadband service at no cost," said Leroy Williams, chief growth officer, Optimum. "This milestone, including the high adoption rate among residents, underscores the importance of partnerships like these, which break down barriers to broadband access and deliver essential connectivity to New Yorkers so they can work, learn, and stay connected every day. As Big Apple Connect continues to grow, Optimum is thrilled to stand alongside the city in our collective efforts to bridge the digital divide and keep New Yorkers connected, and we look forward to bringing our services to even more households across the city."
---