---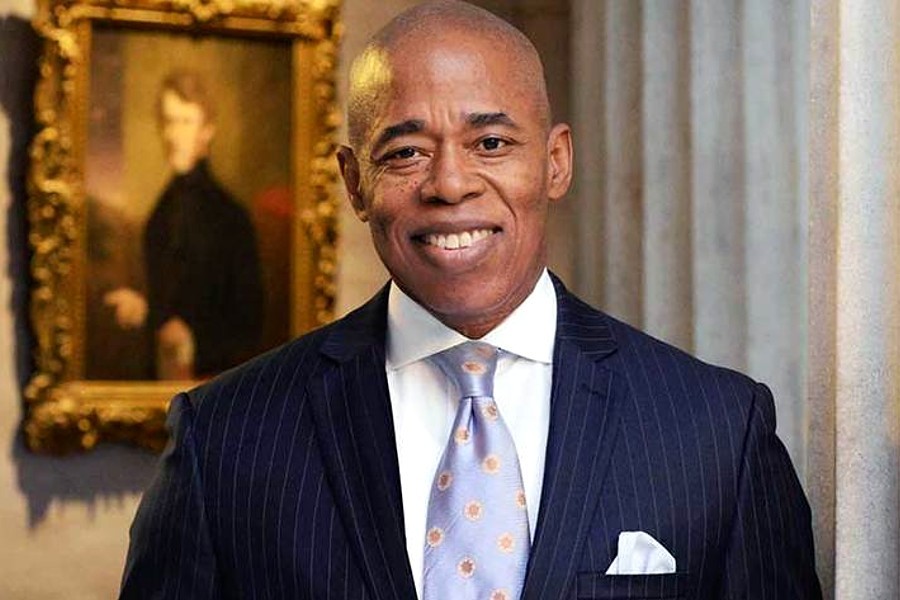 New York City Mayor Eric Adams today announced the launch of the New York City Legal Fellows Program from Harlem to Hollis.
A new citywide initiative designed to enable junior attorneys at law firms across New York City to serve their fellow New Yorkers through a one-year appointment in the legal department of a city agency.
The fellows will continue to be employed by and paid by their firms, but in all other respects, will be full-time city employees and fully integrated into agency legal departments. 
"Here at the city, we're not merely talking about problems, but solving them. The Legal Fellows Program will strengthen the partnership between the private and public sectors, lay the groundwork for a lifetime of civic support and engagement, and help put the talents of these dedicated lawyers to work by addressing some of the biggest challenges facing New Yorkers," said Mayor Adams. "I'm grateful to the firms that are giving young attorneys these opportunities and investing in our city, its residents, and our future. I'm looking forward to welcoming our inaugural class of Legal Fellows and thank them in advance for their service to our city." 
"I'm thankful to our inaugural set of firms for making this major investment in our city and for recognizing the value of public service," said City Hall Chief Counsel Brendan McGuire. "The city is aiming to deepen its relationship with lawyers in private practice who are seeking purpose-driven work and to develop the next generation of lawyer leaders committed to city service. We're excited to plug these attorneys into the challenging and rewarding work we're doing for New Yorkers, and, more broadly, to expand the partnership between this administration and the private bar."
"I am pleased to see a number of firms, many of which have participated in the Law Department's longstanding public service program, lending additional support directly to the agencies at this critical time in the city's history," said New York City Corporation Counsel Sylvia Hinds-Radix. "I congratulate Mayor Adams for his efforts in this venture."
"King & Spalding is proud to partner with the City administration on this rewarding program, which reflects the very best of the New York legal community," said Randy Mastro, partner, King & Spalding. "We love our great city, so when Mayor Adams put out the call for law firms' help, we, of course, answered the call."
"Kirkland & Ellis is proud to support New York City in its efforts to meet the city's most pressing legal needs," said Edward Sassower, a restructuring partner at Kirkland & Ellis and member of the firm's executive committee. "Our firm has a long history of public service, and we look forward to lending talent and expertise to participate in this groundbreaking program serving our nation's largest city."  
"Paul, Weiss has a long history of public service, and we are thrilled to participate in this important initiative at a time when our city faces many urgent challenges," said Brad S. Karp, chairman, Paul, Weiss, Rifkind, Wharton & Garrison LLP. "We look forward to working with the mayor and his team to make this innovative public-private partnership a success for the city and for our law firm associates." 
"Ropes & Gray is proud of our associates who are supporting the City of New York," said Sarah Davidoff, partner, asset management practice, Ropes & Gray. "They are bright, solutions-oriented thinkers, unfazed by tackling the complex social issues before them. We are excited to energize this new program, which is valuable to every New Yorker." 
"Public service and pro bono legal work have been at the heart of Shearman & Sterling since the firm's founding nearly 150 years ago," said David Beveridge, senior partner, Shearman & Sterling. "We are proud to partner with City Hall to contribute to the New York City community and serve the public interest, effecting positive change for those who need it most." 
"Willkie is proud to be among the law firms taking part in the inaugural Legal Fellows Program in New York City," said Matthew Feldman, chairman, Willkie Farr & Gallagher LLP. "This talented group will help solve some of the city's most urgent challenges and we feel privileged to have this opportunity to utilize our skills and resources to support Team New York." 
The New York City Legal Fellows Program is part of a broader Legal Services Initiative launched by Mayor Adams to enhance the partnership between the city's lawyers and lawyers in private practice. Firms that are planning to participate in the Legal Fellows Program include Paul Weiss; King & Spalding; Kirkland & Ellis LLP; O'Melveny; Ropes & Gray; Shearman & Sterling; Simpson Thatcher; and Wilkie Farr & Gallagher. Fellowship opportunities exist across a range of agencies within the Adams administration, including the New York City Department of Investigation, the Mayor's Office of Criminal Justice, the Mayor's Office of Immigrant Affairs, the New York City Department of Education (DOE), the Mayor's Office of Contract Services, the Mayor's Office of Risk Management and Compliance, the New York City Office of Labor Relations, and the Office of the Chief Counsel.
In addition to the New York City Legal Fellows Program, in the future, the city plans to identify a broad range of pro bono matters to help further expose junior law firm attorneys to the work of the city.
The Adams administration has been focused on facilitating public-private partnerships over the last 10 months. In September, Mayor Adams and DOE Chancellor David Banks announced the Career Readiness and Modern Youth Apprenticeship (CRMYA) program. The program will connect 3,000 students across more than 50 schools with paid multi-year apprenticeships made possible by transformative public-private partnerships with businesses in collaboration with the New York Jobs CEO Council. CRMYA has already secured more than 1,000 apprenticeships, supported by CareerWise New York.  
Additionally, in July, Mayor Adams and the Partnership for New York City launched the Homeless Assistance Fund — a collective public-private initiative to provide services and mental health resources to New Yorkers experiencing homelessness. 
---