---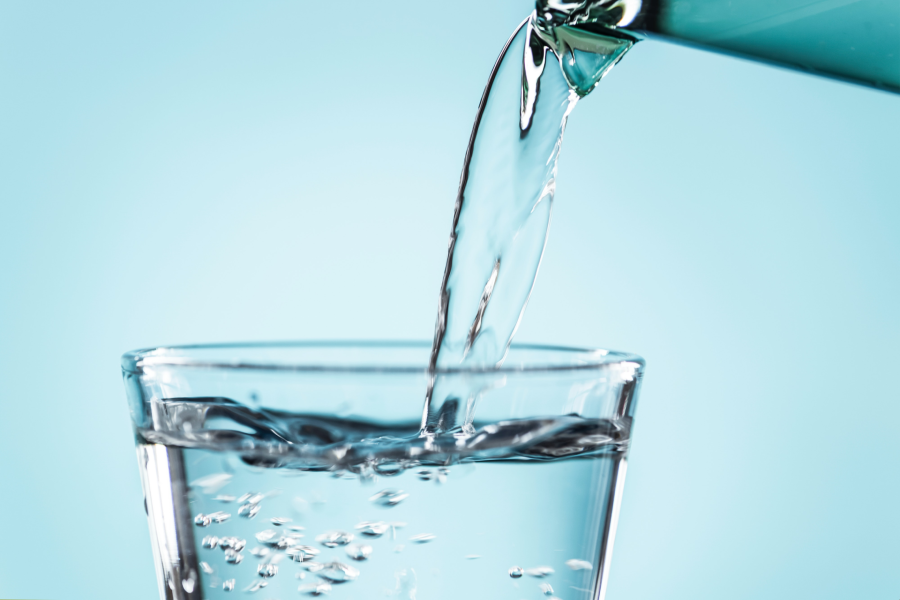 New York City Mayor Eric Adams and Chief Climate Officer and New York City Department of Environmental Protection (DEP) Commissioner Rohit T. Aggarwala today made an announcement.
The announced that New York City is extending the successful water bill amnesty program announced in January for an additional month — through May 31, 2023 — to help New Yorkers save money while also clearing debt. The limited-time program — initially scheduled to last just 90 days — has already brought in more than $80 million from delinquent accounts and has helped New York customers clear their debts, saving them $12 million in interest so far. Of the nearly 200,000 customers with a late water bill, approximately 86,000 — more than 40 percent — participated and saved money. To date, DEP has also granted low-income homeowners a total of $4.2 million in billing credits as part of the program.
Money recouped through this program is used to invest in making the city's water system more resilient, maintain and upgrade critical infrastructure, and keep water rates low. Customers that do not pay delinquent bills or enter payment plans will face enforcement measures, including water service shutoffs.
"Water is one of our most precious resources, and New York City has the best municipal drinking water supply on the planet. Now, we're asking New Yorkers to do their part to help us maintain that water supply by paying their unpaid water bills," said Mayor Adams. "By extending our water bill amnesty program by an extra month, more New Yorkers will be able to pay off their debts and save on paying interest, leaving more money in working people's pockets. The funds we receive help us maintain our critical water infrastructure and keep costs low for everyone, which is why those who refuse to pay will have their water shut off. If all New Yorkers pay the cost of their water usage, we can keep our water costs low and keep being the city with the greatest drinking water in the world."
"Our water amnesty program has already saved New Yorkers more than $12 million in interest and brought in $80 million in principal payments, and we're excited to give New Yorkers one more month to take advantage of this opportunity," said Deputy Mayor for Operations Meera Joshi. "But for those who can pay yet choose to let their thousands of dollars in water bills continue to go unpaid, consider this your last warning."
"DEP is thrilled with how successful the amnesty program has been and is excited to continue it for another month to allow even more customers an opportunity to save money while reducing their debt," said Chief Climate Officer and DEP Commissioner Aggarwala. "However, for those with chronically delinquent accounts who are continuing to withhold payment, consider this your final warning — there will be serious consequences for failure to pay your bills. Starting this month, we will begin enforcement actions against non-payers that may include water service shutoffs. Delinquent customers are forcing other customers to pay higher rates, and that must stop. The money recovered in this program is helping to keep our rates low."
"Many families throughout this city are struggling to make ends meet," said New York State Assemblymember Kenny Burgos. "The high amount of outstanding water bills only added to their financial distress, especially for my constituents in Shorehaven. I am beyond grateful that they will receive the necessary relief that will help lift a major and unnecessary burden. I commend Mayor Adams and DEP for taking this critical step in extending this program, which will help Shorehaven residents and so many New Yorkers in need."
DEP supplies more than 1 billion gallons of high-quality drinking water and treats 1.3 billion gallons of wastewater for more than 9 million New Yorkers every day. The water system's expenses — including maintenance, repairs, and capital upgrades — are directly funded by revenue collected from water bills. Customers pay about $0.01 per gallon in both water and sewer charges, and the average New York City household uses about 70,000 gallons of water per year.
The water bill amnesty program has generated the first sustained reduction in DEP's delinquent accounts balance since the COVID-19 pandemic. One of the many beneficiaries of the successful program is the Shorehaven community located on the Clason Point peninsula in the Bronx. Residents of the development, composed of condominiums and two-family homes, will save more than $400,000 and reduce their burden of unpaid water bills.
To maximize program exposure, the city conducted extensive outreach efforts that included engaging with elected officials, community boards, business improvement districts, real estate companies, and property managers; promoted the program via social media, traditional press, ethnic media, Taxi TV, and 311; and notified eligible customers through robocalls, billing inserts, direct mail, and email. Promotional materials were also posted at all of DEP's customer service borough offices.
During the pandemic, DEP saw a significant increase in the receivable balance of delinquent accounts — there were $1.2 billion in delinquent payments before the amnesty program started — which threatens the operations and capital needs of a service the city could not survive without. Data shows that 85 percent of customers who set up a payment plan stay on it and successfully clear their debt. Increased enforcement, including possible water service shutoffs, will be the key to driving long-term delinquencies down even further.
For customers with a seriously delinquent balance of more than $1,000 for more than a year, the amnesty program offers three options:
If 100 percent of the principal bill is paid, 100 percent of interest will be forgiven;
If 50 percent of the principal bill is paid, 75 percent of interest will be forgiven; or
If 25 percent of the principal bill is paid, 50 percent of interest will be forgiven.
Customers who owe less than $1,000 are still eligible to receive amnesty on 100 percent of their interest if they pay their total bill. All customers who participate in the water amnesty program and leave a remaining outstanding balance will be required to enter into a payment agreement with DEP.  To receive amnesty and confirm eligibility, or for more information, customers should visit DEP's water amnesty website, call (718) 595-7000, or visit a borough office. 
To help low-income customers who already participate in New York State's Low Income Homeowner Water Assistance Program, DEP is offering up to an additional $30 million to assist these homeowners with forgiveness of up to $5,000 of their remaining delinquent balances.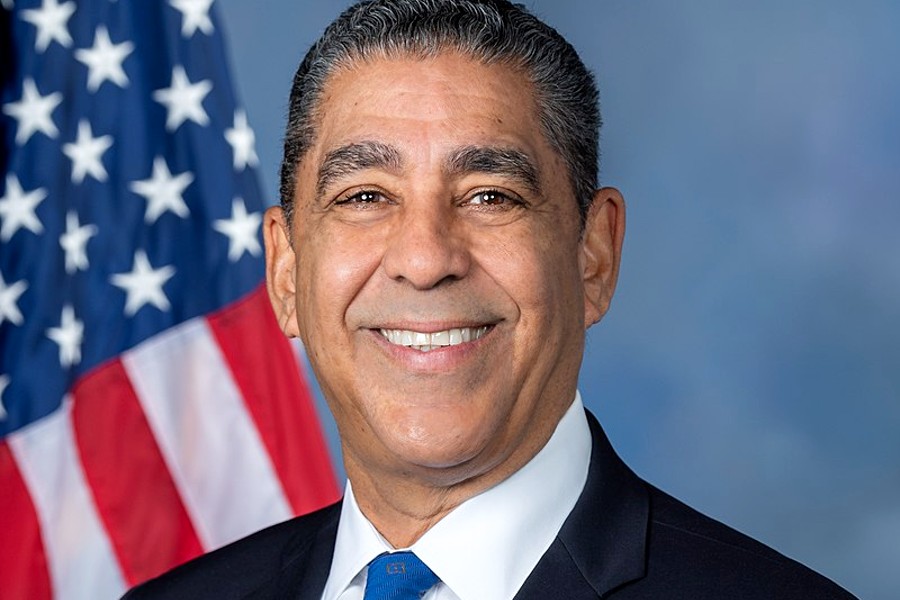 "I commend New York City Mayor Adams on today's announcement to provide this much-needed assistance to families who are behind on their water bill payments," said Harlem's U.S. Representative Adriano Espaillat. "The COVID-19 pandemic may be behind us, but many families and vulnerable communities are still catching up financially. Today's announcement extends the water bill amnesty to allow individuals to make catch-up payments to get their accounts current while providing much-needed assistance to those who need our support the most."
"No New Yorkers should face insurmountable debt for something as vital as water," said U.S. Representative Dan Goldman. "I am very pleased to see that Mayor Adams will be extending the amnesty program that has already brought hundreds of thousands of New Yorkers back into good standing on their water bills. Everyone deserves reliable access to clean water, and I am proud that New York is leading the charge to ensure that the cost of water is not prohibitive for the most vulnerable members of our community."
"The mayor's commitment to reducing debt through the water amnesty program is commendable," said New York State Senator Roxanne J. Persaud. "The program's return allows for critical infrastructure and upgrades to be made to the water system while keeping rates low, which will benefit every New York including residents of senate district 19."
"The Water Bill Debt Forgiveness Program has been a resounding success for the Adams administration," said New York State Assemblymember Jenifer Rajkumar. "Resolving outstanding water bills has provided the city with $80 million dollars in much-needed revenue to upgrade and maintain water infrastructure. The program has also waived $12 million in water bill interest for over 86,000 New Yorkers, of which $4.2 million has gone to low-income households. Now we are extending this successful program by another month. This will put even more money in the pockets of New Yorkers, keep our water bills lower, and ensure New York City will continue to deliver a billion gallons of world-class water each day."
"Amid an affordability crisis that is acutely felt by everyday New Yorkers, debt relief programs like this are essential to keeping our city diverse and inclusive for all communities," said Brooklyn Borough President Antonio Reynoso. "I'm grateful Mayor Adams is extending this essential relief program and am hopeful that we can work together to continue making our city accessible to all."
"Overdue water bills and the interest they accrue have long been a point of stress for my community and communities citywide," said New York City Councilmember Amanda Farías. "The city has recognized this and responded with the creation of the amnesty program in order to help relieve the burden these bills impose and put money back in the pockets of New Yorkers. Thank you, Mayor Adams and the Department of Environmental Protection for extending the Amnesty Program through May."
"By extending the water bill debt forgiveness program, Mayor Adams is bringing significant financial relief to thousands of New Yorkers," said New York City Councilmember Rita Joseph. "This program not only helps to ease the burden of debt and interest but has also provided much-needed support to families and individuals struggling to make ends meet. With this extension, even more New Yorkers will have the opportunity to benefit from this successful initiative. I want to thank Mayor Adams for his unwavering commitment to improving the lives of New Yorkers."
"I'm excited about the success of the water bill amnesty program in New York City," said New York City Councilmember Kamillah Hanks. "The extension of this program not only helps New Yorkers save money and clear their debts but also allows us to invest in the resiliency of our water system and critical infrastructure while keeping water rates low. It's a great opportunity for us to contribute towards the betterment of our city's water system and save some money along the way."
"I commend Mayor Adams for extending this successful program," said New York City Council Member Ari Kagan. "We need to do everything possible to help our small homeowners and lower the burden on them — whether it is high property taxes, water bills, or other rising costs — during the time of growing inflation. The water bill amnesty program proved its effectiveness and helped many homeowners, including in southern Brooklyn."
"I am elated for the decision by Mayor Adams and the Department of Environmental Protection to extend the deadline for the water bill debt forgiveness program," said New York City Councilmember Kevin C. Riley. "Social safety nets like this are vital to helping New Yorkers weather temporary hardships and encourage opportunities for our families to save money and build their generational wealth. I commend the administration for deferring to tried-and-true economic policies that help protect working families and benefit our collective future. I look forward to working collaboratively with the mayor and our partners in all levels of government to continue to create and further programs that bring relief to New Yorkers in need."
Photo credit: 1) Water. 2) Adriano Espaillat.
Related Articles
---