---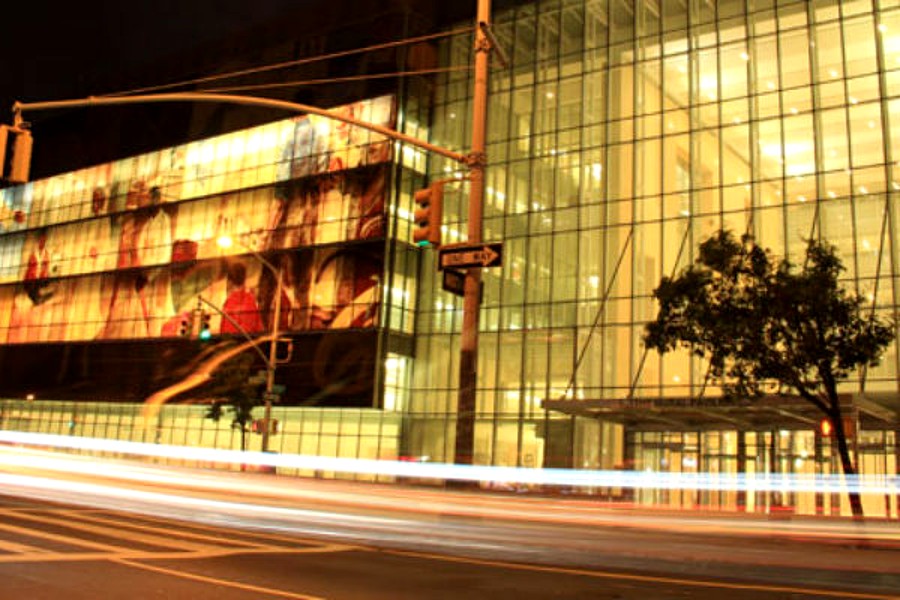 New York City Mayor Eric Adams and NYC Health + Hospitals today launched telehealth abortion access through Virtual ExpressCare — becoming the first public health system in the nation to do so.
Further expanding New Yorkers' access to abortion care while Americans' reproductive rights remain under attack across the nation. Beginning this week, patients in New York City seeking abortion care will be able to schedule a Virtual ExpressCare appointment to speak with a New York state-licensed health care professional by video or phone, on-demand, for an assessment and counseling. If clinically appropriate and prescribed, patients will be able to receive a medication abortion kit at their New York City address within a few days.
This service will be available seven days a week, between 9:00 AM and 9:00 PM, and will provide patients with access to safe, legal abortion care. NYC Health + Hospitals offers access to a full spectrum of medication and procedural abortion services at their hospital-based clinics, and this launch will expand care to include telehealth medication abortion. Patients can access telehealth abortion care online or by calling (718) 360-8981. Patients wishing to make an in-person appointment for obstetric and gynecologic services, including abortion care, should call (844) NYC-4NYC.
"Here in New York City, we will not allow the far right to continue its crusade to strip women of their reproductive rights. Last year, an activist Supreme Court undermined almost 50 years of settled law by overturning Roe v. Wade, but New Yorkers know that access to safe, legal abortion care is the cornerstone of public health, and we will not stand idly by as these attacks on women continue," said Mayor Adams. "Today, I am proud to announce another first for any city government: Access to abortion care will now be available through telehealth visits at NYC Health + Hospitals sites from the comfort of one's home. In New York City, we will never stop fighting for a woman's right to choose the care that is right for them, and we will never stop working to make abortion care more accessible to all New Yorkers. Telehealth abortion care allows the people in our lives to make the choices they need privately and safely, so that they can decide what is best for them and their futures. This is about protecting the ability for women to control their own bodies, their choices, and their freedoms."
"Since the Dobbs Supreme Court decision in June of 2022, the city has acted to strengthen access to reproductive care through both the New York City Department of Health and Mental Hygiene, as well as our city's public hospital system for any person who needs it," said Deputy Mayor for Health and Human Services Anne Williams-Isom. "Adding Virtual ExpressCare to that suite of options for patients at NYC Health + Hospitals is an important next step in making reproductive health care conversations easy, accessible, and convenient for every person. Thank you to the NYC Health + Hospitals team that makes this work possible."
"NYC Health + Hospitals' Virtual ExpressCare makes it easy and convenient to access care, and we are excited to expand the service to include abortion care," said Erfan Karim, MPH, executive director, Virtual ExpressCare, NYC Health + Hospitals. "When you contact Virtual ExpressCare, you will be connected to a provider on-demand. We're here to provide you confidential, immediate care."
"As our country faces a devastating loss of reproductive rights, New Yorkers should know that they can access safe and legal abortion care from NYC Health + Hospitals," said Marisa Nádas, MD, MPH, reproductive health clinical lead, NYC Health + Hospitals; associate medical director, Virtual ExpressCare. "By offering access to assessment and counseling for abortion care — as well as the possibility of a remote medication abortion — through Virtual ExpressCare, we are navigating around barriers people face in coming for in-person appointments and further opening up access."
The new telehealth abortion service by NYC Health + Hospitals is based in and for New York City. Patients must attest to being in New York City at the time of the call and must attest that they will be in New York City when they take the medication. If a patient chooses to receive abortion medication by mail, the address must be in New York City. Medication abortion prescribed during a telehealth appointment is available to clinically eligible patients who are up to 10 weeks into their pregnancy.
This new service builds on a range of services the Adams administration has announced in the wake of the U.S. Supreme Court's decision in Dobbs v. Jackson Women's Health Organization last year — in which the nation's highest court ruled to effectively overturn Roe v. Wade after almost 50 years of precedent. Since that decision last year, Mayor Adams has launched the Abortion Access Hub to confidentially refer callers to abortion care, rolled out no-cost medication abortion at the city's sexual health clinics, and signed legislation strengthening abortion protections for New Yorkers.
Today's announcement expands NYC Health + Hospitals' wide range of facility-based obstetric and gynecologic services, including primary care, family planning, abortion care, prenatal through delivery care, midwifery and referrals for doula services, postpartum care, breastfeeding and lactation services, breast exams, nutrition, behavioral health referrals, preventive care, and vaccinations. Gynecology services include menopause and fibroid treatments, as well as specialty practices for gynecologic cancers, pelvic pain, and endometriosis. Patients wishing to make an in-person appointment should call (844) NYC-4NYC.
NYC Health + Hospitals' Virtual ExpressCare is available in over 200 languages. In addition to abortion care, patients can receive immediate and confidential care for an array of physical and behavioral health concerns, including COVID-19, minor injuries, fever and flu, upper respiratory infections, anxiety, depression, and substance use issues. Virtual ExpressCare is available 24/7, 365 days a year to all New Yorkers online or by calling (631) EXP-Care (397-2273).
NYC Health + Hospitals serves patients regardless of their ability to pay. The new access to telehealth abortion care will be covered like any other service. Patients with insurance may need to pay a copay. If patients cannot afford to pay for the service or are uninsured, Virtual ExpressCare will provide care and connect patients to trained financial counselors who can help them enroll in health insurance coverage or financial assistance through NYC Care, Medicaid, and Medicare, with per-visit fees as low as $0, depending on patients' income and family size.
"Healthcare is a human right and that includes reproductive health," said New York City Councilmember Lynn Schulman, chair, Health Committee. "Today's announcement of an innovative telehealth abortion initiative is a welcome and vitally needed service, especially after last year's Supreme Court reversal of reproductive choice. I want to thank Mayor Adams for his continued commitment to the health care of all New Yorkers."
 "Today marks a historic win for abortion access in New York City," said Wendy Stark, president and CEO, Planned Parenthood of Greater New York. "I applaud NYC Health + Hospitals for taking this important stride with telehealth abortion services that allow New Yorkers to access critical abortion care from the comfort of their own homes, without worrying about barriers to care like transportation and significant time off from work. When we make abortion care more accessible, we empower individuals to make the best decisions for themselves, their families, and their futures."
---