---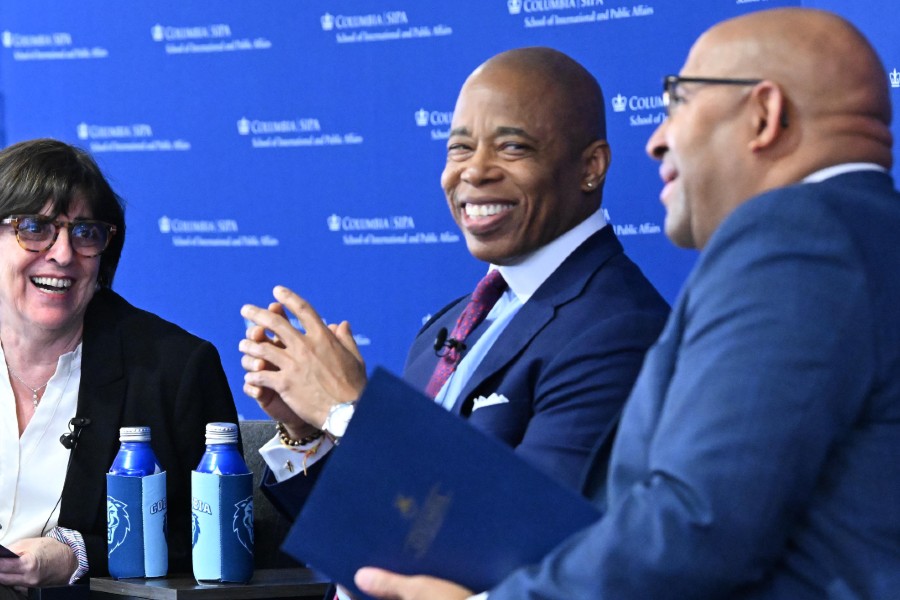 NYC Mayor Eric Adams and NYC Department of Social Services (DSS) Commissioner Molly Wasow Park today provided an update on the city's record progress connecting New Yorkers from Harlem to Hollis living in city shelters to permanent housing.
The update follows Mayor Adams' signing of an emergency order eliminating the longstanding 90-day length-of-stay requirement for New Yorkers in shelter to be eligible for City Fighting Homelessness and Eviction Prevention Supplement (CityFHEPS) housing vouchers — the largest city-funded rental assistance program in the nation. Following the removal of the 90-day rule, over 500 households that would have otherwise been required to wait 90 days before becoming eligible for a housing voucher immediately became eligible for CityFHEPS, bringing them one step closer to finding permanent housing.
Mayor Adams also today announced progress made over the past year to move New Yorkers from shelter to permanent housing. Technology, staffing, process, and training improvements made at DSS have led to an approximately 17-percent increase in shelter exits to permanent housing during Fiscal Year 2023 (FY23), compared with Fiscal Year 2022 — a total of nearly 15,000 households in FY23. Additionally, more New Yorkers were connected to permanent housing using a CityFHEPS voucher during FY23 than in any year in the program's history.
"Since taking office, we've taken action to cut red tape, improve our processes, and eliminate bureaucracy to get more New Yorkers into permanent housing," said Mayor Adams. "I'm proud to share today that our efforts are working: We've increased shelter-to-permanent-housing placements 17 percent year over year, connected a record number of households to CityFHEPS vouchers this year, and, in the weeks since eliminating the 90-day rule, made over 500 households who would have had to wait until their 90 days passed already eligible for CityFHEPS. This is an all-hands-on-deck moment, and New York City will continue to do everything in its power to address this housing crisis."
"Eliminating the 90-day rule has increased access to CityFHEPS vouchers," said Deputy Mayor for Health and Human Services Anne Williams-Isom. "This, along with all the other efforts to create efficiencies in helping individuals and families move more quickly from shelter to stable housing, has shown promise with a record number of New Yorkers connected to CityFHEPS this past year. The administration will continue to explore every avenue to support individuals and families find a permanent home."
"Mayor Adams' commitment to cut red tape, especially for those experiencing homelessness, has allowed over 500 of our neighbors to accelerate their move into a safe, dignified home for the long term over the last few weeks," said Deputy Mayor for Housing, Economic Development, and Workforce Maria Torres-Springer. "CityFHEPS vouchers had already proven themselves to be an effective tool for getting our fellow New Yorkers into stable, long-term housing options, and we are confident this change will continue to support New Yorkers in today's housing crisis and for years to come."
"Eliminating barriers to permanent housing, while also expanding access to city-funded rental assistance, has always been a top priority of this administration, and as a result of our robust CityFHEPS reforms and recent elimination of the 90-day rule, we are seeing real, measurable progress," said DSS Commissioner Park. "In the last fiscal year, a record number of New Yorkers were able to utilize a CityFHEPS voucher to obtain affordable permanent housing. Since eliminating the 90-day rule, hundreds of additional households in shelter, who would have previously had to wait 90 days, have become eligible for CityFHEPS. We are moving more New Yorkers out of the shelter and into safe, stable permanent housing because of the concerted efforts of this administration, and we remain laser-focused on building on these successes as we continue to focus our efforts on serving our most vulnerable neighbors."
"New Yorkers with CityFHEPS vouchers are often burdened by a long, stressful process that makes it difficult to get the help they need," said New York City Department of Housing Preservation and Development Commissioner Adolfo Carrión Jr. "Eliminating the 90-day rule and taking other steps to move New Yorkers into permanent housing faster puts us in a better position to help longtime New Yorkers who are experiencing homelessness, and I'm proud to be part of an administration that continues reducing barriers to housing."
With more asylum seekers in the city's care now than longtime unhoused New Yorkers, New York City continues to manage the unprecedented asylum seeker crisis largely on its own, and the Adams administration continues to build on progress to quickly move New Yorkers out of shelter and into permanent housing.
With a vacancy rate for affordable housing ranging between 1 and 5 percent, many New Yorkers have a difficult time finding an apartment. To address this issue, the Adams administration has focused on accelerating the production of new housing and advancing development projects in neighborhoods around the five boroughs. Mayor Adams has also continued calls on the state to take action on a new affordable housing incentive program — easing the conversion of vacant offices to housing and eliminating the cap on housing in Midtown Manhattan.
---