---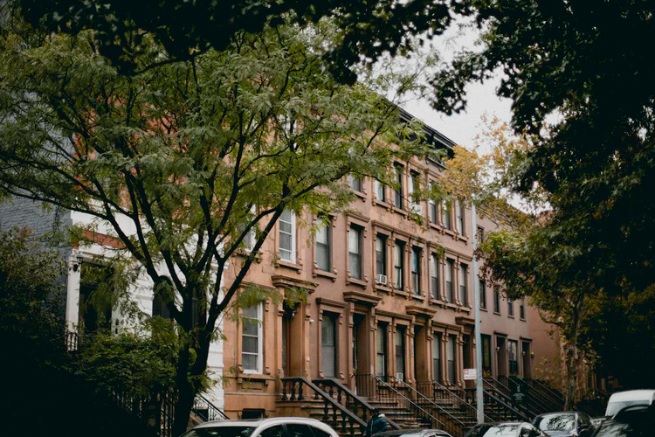 New York City Mayor Eric Adams today announced the team that will lead his administration's affordable housing strategy.
Jessica Katz will lead the team as the city's chief housing officer. Adolfo Carrión Jr. will serve as commissioner of the Department of Housing Preservation and Development (HPD). Eric Enderlin will continue serving as the president of the Housing Development Corporation (HDC).
During the announcement, the mayor reiterated his support for several measures that will help the city build housing and reduce costs, including:
Upzoning areas with robust infrastructure and around major transit hubs, as well as creating new housing supply around the five boroughs;
Legalizing basement apartment dwellings, Accessory Dwelling Units (ADUs), and other small units; and
Converting underused hotels and office buildings into affordable housing.
"I said from day one of my campaigns that we are going to end the housing affordability crisis, and this is the team of extraordinary leaders who will do just that," said Mayor Adams. "This team has a clear mission: To create, preserve, and maintain safe, affordable housing that will build a more equitable city. I know they will 'Get Stuff Done' for New York and deliver the housing New Yorkers deserve."
"The city's affordable housing crisis demands a dedicated leader and an effective team," said First Deputy Mayor Lorraine Grillo. "This group of leaders is empowered to drive the city's efforts to create and maintain safe, affordable housing throughout the five boroughs for all."
"As a lifelong advocate for safe, affordable housing, I'm grateful to Mayor Adams and incredibly honored to be leading his housing agenda," said Chief Housing Officer Jessica Katz. "From expanding our housing supply across the city to ensuring families have easier access to stable homes and finally fixing NYCHA with resident voices at the center of the conversation, there's a lot to do. It is our responsibility to ensure all New Yorkers have an affordable place to live, and I'm ready to get to work, fighting to achieve this for every one of our neighbors."
"Thank you, Mayor Adams, for the opportunity to return to public service and work with you, the great team you have assembled, and the dedicated public servants at HPD, so we can build a city that works for everyone. There is no greater responsibility we share than to build nurturing communities that provide families an affordable and safe place to live and an opportunity to move up the economic ladder," said incoming HPD Commissioner Adolfo Carrión Jr. "My parents came from Puerto Rico in the 1950s and moved into a tenement basement apartment in Williamsburg, then into NYCHA's Jacob Riis Houses and HUD-assisted Haven Plaza on the Lower East Side, and then, with the help of an FHA mortgage, to our first home in the North Bronx. This was all possible because our city and country invested in us. Now we must do the same for this generation. We're going to work hard to create neighborhoods of opportunity, where families have a chance to get ahead."
"I want to thank Mayor Adams for appointing me to lead the incredible team at HDC," said HDC President Eric Enderlin. "We look forward to bringing our deep experience in innovative finance to help create more housing and preserve our city's existing affordable and public housing stock. Safe, high-quality, affordable housing is crucial to the success of our city, and I am extremely proud to be a part of this team that will work tirelessly toward the goal of ensuring every New Yorker has a stable place to call home."
Mayor Adams' full list of appointees is below:
Jessica Katz, Chief Housing Officer
Jessica Katz will serve as chief housing officer, overseeing the city's housing agencies and affordable housing strategy. Her portfolio will include HPD, HDC, NYCHA, the Mayor's Office of Housing Recovery Operations (HRO), and the Mayor's Office to Protect Tenants (MOPT). She will report to First Deputy Mayor Lorraine Grillo.
Katz was most recently the executive director of the Citizens Housing & Planning Council (CHPC), an 80-year-old research and advocacy organization focused on housing and planning issues in New York City. At CHPC, she led a policy and research agenda that included projects, such as basements apartment conversions, a New Lens for NYC's Housing Plan, Resident Decision-Making at NYCHA, Equitable Code Enforcement, and many other initiatives.
Before CHPC, Katz was with HPD, where she most recently served as the associate commissioner for New Construction. In that role, she oversaw the creation of affordable and special needs housing. She has held a variety of roles at HPD, including as assistant commissioner of Special Needs Housing, senior advisor to the commissioner, and assistant commissioner for Preservation Finance. Katz began her career with HPD in 2003 and started as the production manager for Special Needs Housing, gaining in-depth experience in the creation of housing for seniors and New Yorkers experiencing homelessness. She left HPD in 2009 to become the executive director of Lantern Group, a not-for-profit that operates social service programs across Manhattan, Brooklyn, and the Bronx, as well as 1,000 units of permanent supportive housing.
Katz received her Bachelor of Arts degree in Urban Geography from McGill University and went on to receive a Masters in City Planning from the Massachusetts Institute of Technology.
Adolfo Carrión Jr., Commissioner, Department of Housing Preservation and Development
Adolfo Carrión Jr. is the CEO and founder of Metro Futures LLC, a real estate development and consulting firm, whose focus is the development of affordable housing, mixed-use and economic development projects, and strategic planning in the New York City Metro Area.
Carrión has spent his professional career working to build and improve historically marginalized communities in the Bronx, in other areas of New York City, and around the country. Before starting Metro Futures, Carrión served as regional administrator for Region II of the U.S. Department of Housing and Urban Development, deputy assistant to President Barack Obama, and director of the White House Office of Urban Affairs. Carrión's work resulted in the establishment of a White House Urban Policy Working Group and the first interagency review in 30 years of federal government policy and funding in U.S. urban and metropolitan areas. Prior to his tenure in the federal government, Carrión served as Bronx Borough President and as a member of the New York City Council. His work as Borough President ushered in a new era of building and growth in the Bronx that increased investment in housing, schools, millions of square feet of commercial space, the new Yankee Stadium, and new businesses. Carrión also served as president of the National Association of Latino Elected Officials (NALEO), is an Aspen Institute Rodel Fellows alumnus, and has served on numerous boards for non-profit and government entities. He also served as executive vice president of Stagg Group, a housing development and management firm, and senior advisor for Corporate Development to the CSA Group, the largest Hispanic-owned architecture and engineering firm in the U.S.
Carrión received his Bachelor of Arts from the King's College and a Master's in Urban Planning from Hunter College.
Eric Enderlin, President, Housing Development Corporation
Eric Enderlin has served as president of HDC since October 2016. In this role, Enderlin is tasked with leading the nation's largest municipal Housing Finance Agency to help ensure a fairer and more equitable city through the creation and preservation of affordable housing. He also recently led HDC through an expansion of its mission to now serve as the key financing partner in efforts to rehabilitate New York City's public housing stock, while guaranteeing affordability and resident protections.
Enderlin brings more than 20 years of experience in public policy and v to HDC. He most recently served as deputy commissioner for Development and special advisor at HPD. Prior to joining HPD, he was assistant director for Asset Management and Private Market Operations at NYCHA, worked as a consultant with the Louis Berger Group in its Economics Department, and served as principal planner and land use mediator with the New Jersey Council on Affordable Housing (NJ COAH).
Enderlin holds a Bachelor of Arts in economics and a Master of Science in urban planning and policy, both from Rutgers University.
"New York City's affordability crisis is very real. Mayor Adams' appointment of Adolfo Carrión for HPD commissioner is the right one," said U.S. Representative Nydia Velázquez. "As a senior member of the House Sub-Committee on Housing and Insurance, I look forward to rolling up my sleeves and working with Commissioner Carrión and this administration to tackle, head on, our shortage of affordable housing."
"The people of New York could not find a more powerful champion of affordability for all New Yorkers than Jessica Katz," said U.S. Representative Ritchie Torres. "She is a visionary public servant who understands that affordable housing is about more than mere brick and mortar — it is a catalyst for breathing new life into communities that have long been overlooked."
"For decades, Adolfo Carrión Jr. has been a trailblazer and an effective advocate for our communities," said New York Attorney General Letitia James. "Adolfo has a keen understanding of the issues affecting our neighborhoods, particularly the urgent need for safe, affordable housing for New Yorkers. I commend Mayor Adams for this important appointment, and I look forward to working with the administration to help improve the lives of our constituents in every corner of New York."
"Jessica Katz is an excellent choice to serve as New York City's new chief housing officer," said RuthAnne Visnauskas, commissioner and CEO, New York State Homes and Community Renewal. "During her time at the Citizens Housing and Planning Council, and before that with New York City Department of Housing Preservation and Development, Jessica was proven to be a fierce advocate for tenants and a leader in the fight against homelessness. Looking ahead, we are confident that she will be a key partner in the Adams administration as we strive to preserve affordable housing options for New Yorkers, combat housing insecurity, and identify new, innovative ways to build a greener, healthier, and more equitable future for New Yorkers."
"Adolfo and I worked side by side under President Obama to take on the toughest housing challenges in New York City and across the nation," said Shaun Donovan, former secretary, Department of Housing and Urban Development, and HPD commissioner. "There's no better preparation to solve homelessness and make housing affordable for all New Yorkers at this critical moment in our city's history."
"The appointment of Jessica Katz as the chief housing officer is a great choice," said Miguel Acevedo, president, NYCHA Robert Fulton Houses Tenant Association. "Her dedication and determination to protect and preserve public housing is amazing. I recently worked with Jessica on a working group to find a way to protect the redevelopment at Fulton Houses. She made sure the only way this will work is if the voices of the residents lead the conversation, and that made the difference."
"I am thrilled to see Jessica Katz take on this new role as chief housing officer in Mayor Adams' administration. From issues like homelessness, supportive housing, public housing, to large-scale new construction, regulatory reform, and zoning, Jessica brings a fresh lens and thoughtfulness to the most critical issues we face today," said Rafael E. Cestero, CEO, The Community Preservation Corporation. "With HPD Commissioner Adolfo Carrión and HDC President Eric Enderlin, Jessica has a team with the ability align our policies and resources to better address New York's housing crisis and the protection of our tenants. My thanks to the mayor for selecting this exceptional team and for making housing a priority in his administration."
"We commend the Adams administration for appointing an experienced and thoughtful leader on housing like Jessica Katz as his chief housing officer," said Rachel Fee, executive director, New York Housing Conference, and, organizer, United Housing Coalition. "Jessica is one of the city's foremost housing experts and a trusted voice. She is also not afraid to ruffle feathers and will do what it takes to make reforms to improve housing affordability and conditions for New Yorkers. We are confident that she will work tirelessly to ensure that every New Yorker can access the safe and affordable home they need to live with dignity."
"Congratulations to New York City's new chief housing officer, Jessica Katz, and to Mayor Adams for his selection of such a powerhouse in the affordable housing industry," said Paul Freitag, executive director, West Side Federation for Senior and Supportive Housing. "Having already created thousands of affordable housing units and policies to support low-income New Yorkers, Jessica is the perfect person to be at the helm as we work to tackle the city's housing crisis. We are excited to see what the mayor's team can do and are eager to get to work in supporting their housing agenda."
"The appointment of Jessica Katz demonstrates that Mayor Adams recognizes the acute need for his administration to hit the ground running when it comes to addressing the affordable housing and homelessness crisis," said Laura Mascuch, executive director, Supportive Housing Network of New York. "Under Jessica's leadership, the Mayor's housing team of HPD Commissioner Adolfo Carrión Jr. and HDC President Eric Enderlin will bring fresh ideas while maintaining the City's commitment to proven solutions like supportive housing. The Supportive Housing Network of New York is ready to partner with the administration to realize the United for Housing $4 billion blueprint which puts forth a vision of racial equity and prosperity for all New Yorkers during this time of recovery."
"The appointment of Adolfo Carrión as HPD commissioner could not be more appropriate and timely. His leadership at the local and national levels on issues of affordable housing and community development is hard to match," said Frankie Miranda, president and CEO, Hispanic Federation. "We look forward to working with Commissioner Carrión to address the housing affordability crisis, especially as it impacts the Hispanic community, and we thank Mayor Eric Adams for his foresight in appointing him."
"Jessica is one of the leading housing experts in our country," said Christine Quinn, president and CEO, WIN. "To end homelessness and create housing that working New Yorkers can afford, we need to break down governmental silos and implement new creative ideas. Jessica is exactly the right person to lead us in these efforts."
"Kudos to Mayor Adams for recognizing Jessica Katz and her considerable abilities. Clearly, the mayor is seriously committed to fixing our city's housing issues," said Richard Roberts, board chair, Citizens Housing and Planning Council. "I can't think of a better person to assume the role as New York's first chief housing officer. Jessica is tireless in her commitment to building a truly affordable city with the resources that allow all residents to have the housing dignity they deserve. Having worked with her at Citizens Housing and Planning Council for the past four years, I have seen her willingness to confront the most complex issues and find the common sense solutions that we need to keep New York City the best city in the world."
"Appointing Eric Enderlin as HDC president is an excellent decision by Mayor Adams," said Denise Scott, president, Local Initiatives Support Corporation. "As a member of HDC's Board, I have seen Eric's dedication and ingenuity firsthand. He has led his team through incredible challenges in the last few years and helped the agency expand its mission to support public housing in addition to affordable housing. I look forward to continuing to work with Eric and to see how HDC is able to further support the city's housing goals in this administration."
"The mayor's appointment of Eric Enderlin to lead HDC is great news for affordable housing in New York City," Alexa Sewell, president, Settlement Housing Fund. "I've worked with Eric in various capacities over the past 15 years and know him as a whip smart, creative, and tenacious advocate for low-income New Yorkers. HDC is crucial to our city's ability to build and preserve affordable housing, and having Eric at the helm puts the agency on a path to success. Congratulations to Eric and to the entire housing leadership team announced today."
"Commissioner Carrión brings decades of experience, keen awareness, and understanding of the needs of all New York City's neighborhoods," said Elizabeth Velez, President, Velez Organization, and, chairperson, New York Building Congress. "We are at a critical point to create pathways to affordable and equitable housing, and his expertise will be invaluable in leading the path forward."
"Having worked with Jessica Katz both in the government and outside of it, I could not be more excited to see her lead our city's housing programs as the new chief housing officer," said Mathew Wambua, vice-chair, Merchants Capital. "She is as passionate about housing policy as she is an expert, and her concern for residents will ensure that all New Yorkers see real-life impacts from her guidance. I applaud Mayor Adams for this selection and look forward to working with and supporting Jessica as she leads the effort to tackle the housing shortage in the face of New York City's COVID-19 recovery."
"ANHD applauds the appointment of Jessica Katz as New York City's chief housing officer," said Barika X Williams, executive director, ANHD. "Jessica brings a wealth of experience and leadership that is critically needed to address the city's longstanding and growing housing crises. We look forward to partnering with her to advance housing justice for all New Yorkers."
---