---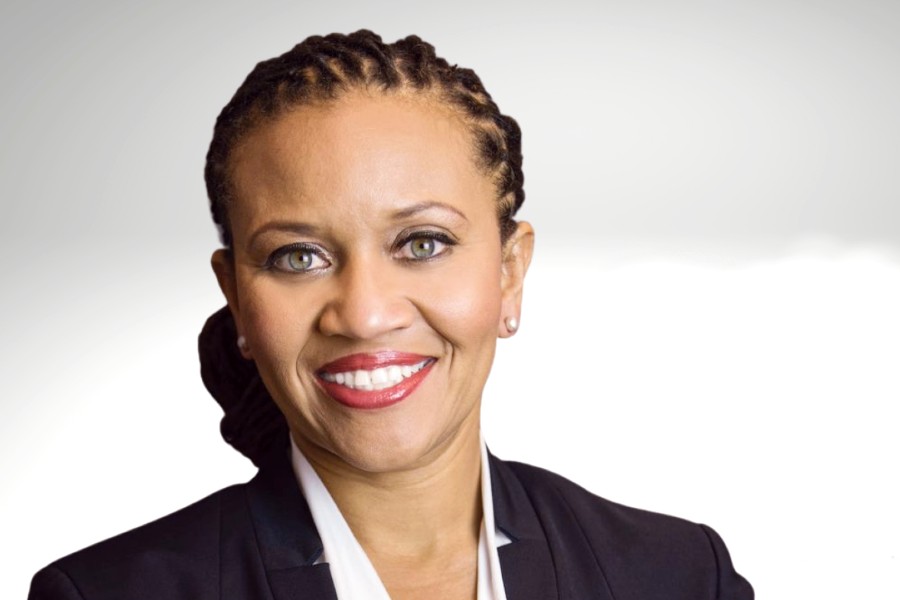 Following a national search, New York City Mayor Eric Adams today appointed Jamie Rubin as chair of the New York City Housing Authority (NYCHA) board and elevated Lisa Bova-Hiatt to be permanent CEO of the Authority.
Rubin comes to NYCHA with three decades of experience in government, nonprofits, and the private sector, including leading the New York State Governor's Office of Storm Recovery, New York State Homes and Community Renewal, and President Barack Obama's Hurricane Sandy Recovery and Rebuilding Task Force. He will oversee the seven-member board that advises and votes on contracts, rules, regulations, and other administrative matters. Bova-Hiatt permanently assumes the role of CEO running day-to-day operations after nearly a year in the role on an interim basis and more than 25 years in the public sector, including at the Governor's Office of Storm Recovery and The City University of New York (CUNY). Rubin and Bova-Hiatt's appointments are the result of an extensive national search conducted by New York City, the U.S. Department of Housing and Urban Development (HUD), and the Office of the U.S. Attorney for the Southern District of New York (SDNY). Mayor Adams, HUD, and SDNY will continue working together on improving NYCHA and on further reforms under the 2019 federal agreement. The roles of chair and CEO were bifurcated last year in line with the planned restructuring outlined in NYCHA's Transformation Plan — changes that were adopted by the NYCHA board on June 15, 2022.
Mayor Adams also appointed First Deputy Mayor Sheena Wright and experienced financial professional Greg Belinfanti to the NYCHA board and Pamela Campbell to the newly established board of the Public Housing Preservation Trust, filling a role designated for a nominee from a labor union representing NYCHA employees. These appointments follow two previous NYCHA board appointments in January 2023 and the creation of the Trust board with the appointment of six members, including two NYCHA residents. With her expanded portfolio, Deputy Mayor for Housing, Economic Development, and Workforce Maria Torres-Springer will also join the Trust board as an ex officio member, in line with the state law that outlines the board's makeup. The first board meeting will take place on Friday, July 7.
"We have been clear since day one that NYCHA residents deserve the same quality of life as every New Yorker, and this administration has embraced the responsibility and the opportunity to deliver that," said Mayor Adams. "Lisa Bova-Hiatt has proven that she has what it takes to run this city-within-a-city, and Jamie Rubin brings the wide-ranging experience and critical skills to guide NYCHA's rejuvenation. With the leadership of Deputy Mayor Torres-Springer and the additions of First Deputy Mayor Sheena Wright, Greg Belinfanti, and Pamela Campbell to the NYCHA and Public Housing Preservation Trust boards, I am certain that NYCHA is better positioned than ever to face this challenge and provide residents with the safe, high-quality, affordable homes they deserve."
"From day one, NYCHA has a been a priority of the Adams administration and, for the first time in city history, was included as a priority of a mayoral administration's comprehensive housing plan," said First Deputy Mayor Wright. "All New Yorkers deserve quality affordable housing, access to opportunities, and the path for economic mobility. I look forward to working alongside the NYCHA board and to being of service to the hundreds of thousands of New Yorkers who call NYCHA home."
"NYCHA represents one of this administration's most important avenues to secure affordable housing for the working people of this city. Today's appointments add critical leadership and fortify NYCHA's dedication to maintaining public housing for future generations," said Deputy Mayor for Housing, Economic Development, and Workforce Torres-Springer. "Today's appointments of Lisa Bova-Hiatt, Jamie Rubin, Greg Belinfanti, Pamela Campbell, and our very own First Deputy Mayor Sheena Wright send a clear message that this administration is laser-focused on preserving and revitalizing public housing across our city. I am thrilled to continue working with CEO Lisa Bova-Hiatt and her team in centering residents and bolstering opportunity across the entire NYCHA community."
"It's an honor to serve as the chair of NYCHA's board and to step into this role at such a pivotal time for the Authority," said NYCHA Chair Rubin. "Mayor Adams has made it clear that he is committed to making public housing the centerpiece of his housing plans. Lisa Bova-Hiatt and her team have made tremendous progress already, and I am looking forward to working with her and the entire NYCHA community."
"Every day, I am honored to serve in this capacity and to have the opportunity to lead the Authority's efforts to maintain and preserve public housing for the hundreds of thousands of residents living in NYCHA developments across the five boroughs," said NYCHA CEO Bova-Hiatt. "As a lifelong New Yorker and a career public servant, I understand the importance of affordable housing in New York City — and I remain committed to maintaining the momentum of NYCHA's continued transformation. I thank Mayor Adams for this appointment."
"I am pleased to have been nominated to the NYCHA board and look forward to contributing to the Authority, as well as to the impactful work it has underway," said NYCHA Board Member Greg Belinfanti."I would like to thank Mayor Adams and NYCHA for this chance to serve as we collectively work to ensure that public housing is available for future generations of New Yorkers."
"Having worked at NYCHA for my entire career, I have seen the impacts of long-term disinvestment on public housing firsthand and care deeply about this issue," said NYCHA Trust Board Member Pamela Campbell. "I am excited to serve on the Trust board and to be part of standing up this new public entity, which has the potential to unlock billions of dollars in funding to improve developments — and the lives of New Yorkers — across the city."
Mayor Adams and NYCHA are establishing the Trust at a critical moment for NYCHA, which faces tens of billions of dollars in capital needs following decades of federal disinvestment and urgent financial challenges — even as Mayor Adams has committed $24 billion to affordable housing, the most in New York City's history. As a fully public entity, the Trust will bring billions of dollars in federal funding to finance comprehensive renovations for thousands of NYCHA apartments, while always maintaining residents' rights — including permanently affordable rent and keeping NYCHA properties 100-percent public. Residents at developments selected for a vote will be able to choose between joining the Trust, participating in the Permanent Affordability Commitment Together program, or remaining in the Section 9 program.
Sheena Wright
Sheena Wright has served in the Adams administration since January 2022, first as deputy mayor of strategic initiatives and, since January 2023, as first deputy mayor.
During her time in the administration, she helped launch the first phase of the MyCity portal, a one-stop-shop where New Yorkers can easily apply for and track city services and benefits. She has helped the city deliver on key planks of the Blueprint for Child Care & Early Childhood Education in New York City — most notably, clearing a backlogged waitlist for vouchers and allowing families of 36,000 children to apply for low-cost, high-quality child care. First Deputy Mayor Wright also co-led the Joint Taskforce to Get Nonprofits Paid on Time, which unlocked more than $4.2 billion in contractual dollars for more than 460 large and small organizations. She drove a historic expansion of New York City's summer youth employment program — already the nation's largest such program — to offer job opportunities to 100,000 young New Yorkers this past summer. And First Deputy Mayor Wright additionally co-leads the city's Gun Violence Prevention Task Force, which has contributed to the city's decrease in shootings.
First Deputy Mayor Wright previously served as the first female president and CEO of United Way of New York City and president and CEO of Abyssinian Development Corporation in Harlem. Before joining the Adams administration, she was appointed to the city's Education Sector Advisory Council and the state's New York Forward Re-Opening Advisory Board.
First Deputy Mayor Wright practiced law, including for five years at the law firm Wachtell, Lipton, Rosen & Katz. She also served as a trustee for Columbia University and acted as a board member for New Visions for Public Schools, NYC Kids Rise, and the New York City Regional Economic Development Council.
First Deputy Mayor Wright has been named number one on City & State New York's "Nonprofit Power 100," listed in Crain's New York Business' "Notable Black Leaders and Executives" and named numerous times as a notable nonprofit executive and civil servant.
She is a graduate of Harlem's Columbia University and Columbia Law School.
Jamie Rubin
Jamie Rubin comes to NYCHA with more than three decades of experience working on affordable housing, disaster recovery, major infrastructure projects, and clean energy in the public, private, and nonprofit sectors. He is currently the chief investment officer of Aligned Climate Capital, investing in the low-carbon economy nationally, and he previously worked as CEO of Meridiam NA, investing in and developing transformative infrastructure projects, including LaGuardia Airport Terminal B, the Miami Beach monorail, and the D.C. Metro Purple Line extension.
Rubin served for five years as a top official in New York State government — building and leading the Governor's Office of Storm Recovery to assist homeowners and small businesses while prioritizing long-term resiliency and environmental sustainability and safeguarding against fraud and abuse, overseeing the state's affordable housing strategy as commissioner of New York State Homes and Community Renewal, and overseeing the executive chamber as director of state operations. He also severed in the federal government as the director of President Obama's Hurricane Sandy Recovery and Rebuilding Task Force, a senior advisor to HUD Secretary Shaun Donovan, and previously in the White House under President Bill Clinton, in the Office of the Chairman of the Federal Communications Commission, as well as on the Obama-Biden presidential transition in 2008.
Rubin has founded, led, or served on the board of more than a dozen nonprofits and community groups, including the Osborne Association, the Citizens Budget Commission, the Regional Plan Association, and GreaterNY. After the onset of the COVID-19 pandemic, he spearheaded the creation of the $150 million New York Forward Loan Fund — which provides emergency low-interest loans to small businesses — and co-chaired the Recovery Task Force of the Human Services Council, the umbrella group of New York's largest human services organizations. He is the founder and chair of the NYC 2025 initiative at New York University's (NYU) Wagner School of Public Policy and, until recently, served as a director of the Housing Investment Trust, a subsidiary of the AFL-CIO Pension Fund.
He is a graduate of Harvard University and Yale Law School.
Lisa Bova-Hiatt
Lisa Bova-Hiatt was appointed interim chief executive officer of the New York City Housing Authority in September 2022.
Bova-Hiatt has more than 25 years of experience in the public sector. She joined NYCHA in February 2020 as general counsel, where she led the Authority's Law Department and was involved with all NYCHA executive matters, including compliance with the U.S. Department of Housing and Urban Development agreement, NYCHA's transformation and implementation plans, and operations and administration.
She was previously general counsel of the City University Construction Fund and executive university counsel of CUNY. Prior to CUNY, Lisa served as executive director of the New York Governor's Office of Storm Recovery, where she played an integral role in helping the agency carry out the reconstruction of over 12,000 homes and hundreds of infrastructure projects.
Lisa previously spent 19 years in various roles at the New York City Law Department, including as the deputy chief of the Tax and Bankruptcy Litigation Division, where she specialized in real estate acquisition and development, and chief advisor to administration officials.
She is a graduate of Villanova University and Brooklyn Law School.
Greg Belinfanti
Greg Belinfanti is a senior managing director at One Equity Partners (OEP), where he has worked since 2006, and a member of the investment committee and valuation committee. At OEP, he has worked on investments in health care and business services, leading many of the firm's health care transactions.
He serves on the boards of directors of the Local Initiatives Support Corporation, AdaptHealth, AMT/Restorix, Ernest Health, Infucare Rx, Montgomery Transport, and Prime Time Healthcare. He was previously a member of the boards of directors of Apollo Health Street, ArthroCare, Celltrion Healthcare, EGS, OneLink, Prodigy, PS Logistics, The Results Companies, Simplura Health Group, and Systagenix.
He previously served as a vice president in the investment banking division of Lehman Brothers, specializing in Global Health Care.
Belinfanti is a graduate of New York University and Harvard Law School.
Pamela Campbell
Pamela Campbell has dedicated her 27-year career to the residents of NYCHA. She started her career as a seasonal worker, moving her way up to caretaker, and then supervisor of caretakers, before retiring as an assistant superintendent for Baisley Houses in Queens. A member of Teamsters Local 237, she also worked at Seth Low Houses and Howard Houses in Brooklyn, as well as Queensbridge Houses in Queens
Campbell is a graduate of Boys and Girls High School in Brooklyn.
"Congratulations to Lisa Bova-Hiatt on her appointment as the new chief executive officer of the New York City Housing Authority and to Jamie Rubin on his appointment as the new chair of the NYCHA board," said U.S. Representative Ritchie Torres. "Collectively, they bring decades of diverse professional experience and leadership with a deep and necessary understanding of the multifaceted challenges facing the agency at a critical time. I look forward to working together and doing everything I can to support their efforts toward providing safe, accessible, affordable, and sustainable public housing that hundreds of thousands of New Yorkers rely on and deserve for years to come."
"Congratulations to Lisa Bova-Hiatt on officially being named as CEO of the New York City Housing Authority, one of our most important public agencies, where she has already demonstrated great leadership in her interim role. Congratulations also to Jamie Rubin, whose tremendous experience in and out of government will be invaluable in addressing the enormous challenges NYCHA faces," said New York State Senator Brian Kavanagh, chair, Committee on Housing, Construction, and Community Development. "As chair of the Senate Housing Committee and an elected representative of thousands of public housing residents in Lower Manhattan, nothing commands my attention more than the struggle to support, preserve, and renovate public housing. I thank former CEO and Chair Greg Russ for his commitment and collaboration over the last few years, and I look forward to working with both Lisa Bova-Hiatt and Jamie Rubin to redouble our efforts to make NYCHA a housing resource that all New Yorkers can be proud of."
"I am excited to hear Lisa Bova-Hiatt has been officially named the CEO of the NYCHA," said Karen Blondel, president, Red Hook West Tenant Association. "Lisa Bova-Hiatt is an excellent choice and has already proven she has what it takes as the interim CEO over the last year. NYCHA continues to be transformed and improved under her leadership!"
"Congratulations to Lisa Bova-Hiatt on her appointment as CEO of NYCHA. It is obvious that she cares and wants the best for NYCHA residents," said Sheryl Boyce, president, Bayview Houses Resident Association.
"Lisa Bova-Hiatt is exactly the leader and chief executive officer NYCHA needs," said Courtney Bryan, executive director, Center for Justice Innovation. "She is a problem-solver able to tackle big challenges and cares deeply about public housing's greatest asset: its residents. As interim chief and counsel, she led with heart and authentic connection, working with single-minded focus to bring attention to NYCHA's needs and foster creative partnerships to get things done. A committed public servant, Lisa is a trusted partner of the Center for Justice Innovation as we work to strengthen safety and community in NYCHA developments, and we look forward to deepening our collaboration to best serve NYCHA residents in the months and years ahead."
"Mayor Adams has chosen a highly qualified individual in appointing Lisa Bova-Hiatt to become the new CEO of NYCHA — one of the most important and complex organizations in New York City government," said Michael Cardozo, former New York City corporation counsel and retired partner, Proskauer Rose LLP. "Lisa is a dedicated public servant, who I for many years worked with at the New York City Law Department when I was corporation counsel for Mayor Bloomberg. Day after day, year after year, I saw Lisa's tremendous ability to effectively lead and organize others around a common goal and to bring innovative solutions. I am confident she has the capabilities and experience to lead the Authority."
"I have had the pleasure of knowing and working with Jamie Rubin, and the mayor has picked the right person to lead NYCHA," said Rafael E. Cestero, CEO, The Community Preservation Corporation (CPC). "Throughout Jamie's career, he has found common ground in complexity and has been committed to doing what is right regardless of challenges. This has defined his success and is the type of leadership that will help drive the change that NYCHA's tenants need and deserve. Along with NYCHA CEO Lisa Bova-Hiatt, Jamie has a team in place with the experience and ability to continue to strengthen and continue to stabilize the agency. I look forward to CPC's ongoing partnership with NYCHA and the Adams administration to help preserve and protect our city's irreplaceable public housing."
"Lisa Bova-Hiatt has displayed her dedication and hands-on style to ensure positive changes as interim NYCHA CEO. Appointing Ms. Bova-Hiatt as CEO just makes sense," said Julia Daniely, president, Carey Gardens Resident Association. "As a resident leader, I am excited to have her appointed as CEO. Let's continue to work together. Congratulations!"
"Following decades of disinvestment, NYCHA is at a crossroads that demands change and a real vision. I have seen Lisa prove that she can effectively lead the Authority during her time as interim CEO," said Maria Forbes, president, Clay Avenue Tenants Association.
"Lisa Bova-Hiatt looks promising and is a fresh air for residents for NYCHA development. We are looking forward to a great relationship with her to build a better NYCHA in near future," said Rev. Carmen Hernandez, president, 1471-73 Watson Avenue Resident Council.
"NYCHA is a crucial tool in supporting individuals and families and also as a valuable neighborhood resource that needs attention and imagination. Jamie Rubin is an incredible choice to chair the NYCHA board — combining government, nonprofit, and private experience to truly leverage the potential of NYCHA," said Michelle Jackson, executive director, Human Services Council (HSC). "Jamie has been an essential bridge-builder across the nonprofit sector and a valuable partner to HSC. I look forward to our continued collaboration to improve outcomes for all our communities."
"Congratulations to Lisa Bova-Hiatt on her appointment as NYCHA CEO. I know that she listens to NYCHA residents, and I am happy that the mayor is giving the opportunity to keep our home safe and clean," said Lisa Kenner, president, Van Dyke Houses Resident Association.
"If we are to continue to improve the lives of New Yorkers from all backgrounds and make meaningful changes that address the housing needs of the city, we need leadership at NYCHA that is dedicated to public service and community building," said Gary LaBarbera, president, Building and Construction Trades Council of Greater New York. "This is why we fully support the appointment of Lisa Bova-Hiatt as CEO of NYCHA. She has emerged as a proven and effective leader while in her interim role, and her commitment to further development of accessible housing options throughout the city and experience pushing forward critical infrastructure projects will continue to be crucial as we work to identify solutions to the housing crisis. We look forward to further collaborating with NYCHA to uplift working-class communities, create good-paying, family-sustaining careers, and pave pathways to the middle class."
"Lisa is the right leader for the position because she's a team player, understanding, caring, and, most of all, proactive. She will continue to lead this agency in the right direction." said Barbara McFadden, Brooklyn South member, NYCHA Citywide Council of Presidents and president, Nostrand Houses Residents Association.
"I can think of no better individual to serve as NYCHA chair than Jamie Rubin," said Brenda Rosen, CEO and president, Breaking Ground. "As chair of Breaking Ground's board, Jamie delivered time and again, offering strategic insights, industry connections, and unwavering support. I know that he will bring this same dedication and expertise to NYCHA, helping to improve the quality of life for hundreds of thousands of our neighbors."
"Lisa Bova-Hiatt is an outstanding choice to be NYCHA's new CEO," said New York State Assemblymember Linda B. Rosenthal, chair, Committee on Housing. I worked closely with her over the past year and admire her tenacity, her knowledge, and her commitment to the residents of NYCHA. She is the right person to tackle the issues plaguing NYCHA, and I look forward to the changes and improvements she will implement."
"I am pleased to know that Lisa Bova-Hiatt will be appointed CEO of NYCHA," said Norma Saunders, president, Bronx River and Bronx River Addition Resident Association. "Since meeting Lisa, she has shown interest in bringing our development up to standards. She has been here making sure the work is done. That is what we need. Ms. Bova-Hiatt so far has been honest and up front."
"Mayor Adams, HUD, and the SDNY have made an excellent choice in Lisa Bova-Hiatt as the CEO of NYCHA," said William C. Thompson, Jr., chairperson, CUNY Board of Trustees. "She is a proven leader who has dedicated her 28-year career to New York City and its citizens. Lisa's experience, passion for helping people, and tenacity will help guide NYCHA through this next critical chapter."
"As NYCHA chair, Jamie Rubin will deliver the vision and expertise necessary to lead the difficult, courageous work that absolutely must be accomplished in order to finally preserve, restore, and rebuild public housing in New York City," said Darren Walker, president, Ford Foundation. "Today is a great, important day for NYCHA and the thousands of public housing residents who need and deserve safe, healthy, quality homes."
"Lisa has spent almost three decades as a public servant, resolutely dedicated to the pursuit of economic development, disaster relief, and affordable housing," said Mathew M. Wambua, former commissioner, New York City Department of Housing Preservation and Development and vice chair, Merchants Capital. "Lisa brings unbridled passion, optimism, and determination to everything she does. Throughout her time at NYCHA, first as general counsel and then as interim CEO, Lisa has been involved in nearly every aspect of the Authority's reform, administration, and oversight. Lisa is unwavering in her commitment to ensuring that all of New York City's public housing is transformed into high-quality and safe communities and preserved as an asset for future generations. Today's appointments are an important step forward for the City of New York and for the one in 17 New Yorkers who call NYCHA home."
"RPA applauds the selection of Jamie Rubin to be the next chair of NYCHA, which needs precisely the innovative, long-term, sustainable solutions he will bring to the Authority," said Tom Wright, president and CEO, Regional Plan Association (RPA). "NYCHA's 400,000 residents are a vital part of the social fabric of New York City and cannot be left to further deteriorating conditions. Jamie Rubin has the expertise, credibility, and independence to partner with tenants and pursue critical solutions to recapitalize the authority and improve living conditions for our neighbors and coworkers."
---