---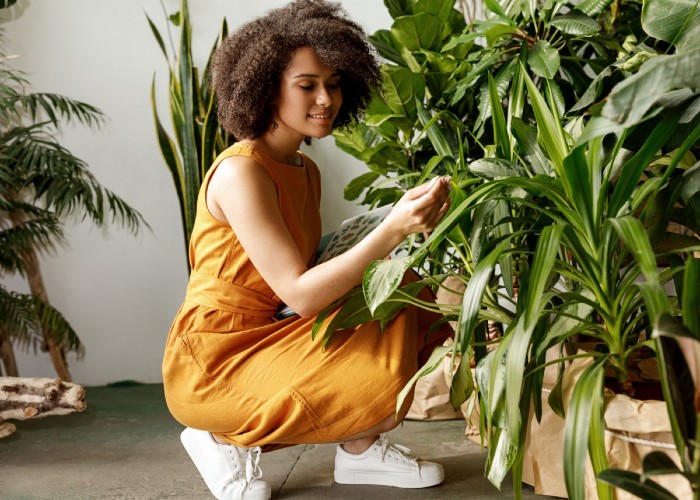 NYC Mayor Eric Adams, the New York City Department of Health and Mental Hygiene (DOHMH), and the Mayor's Office of Community Mental Health (OCMH) made an announcement today.
They announced that New York City will expand its successful, free mental health helpline, NYC Well — strengthening the foundation for the federal 988 crisis line.
New York City already far exceeds the federal standards for 988, but this expansion — funded by a $10.8 million investment from the New York State Office of Mental Health (OMH) — will provide more staff for increased access to crisis counseling, peer support, information, and referral to ongoing behavioral health services.
The increase in capacity will allow NYC Well counselors and peer support specialists, specifically, to answer up to 500,000 calls, texts and chats from New Yorkers between July 2022 and June 2023 — a nearly 20 percent increase in capacity from the previous year.  
Mayor Adams also today urged the federal government to resolve geolocation issues with 988, so all people in New York City who dial or text 988 are automatically connected to New York City's mental health helpline, NYC Well, and not to a counselor located in an area associated with the area code where their cell phone number is based.
Currently, if the referring person calls 988 from a non-New York City area code, they will be routed to the National Suicide Prevention Lifeline hotline that is associated with their area code, and then manually transferred to NYC Well.
While the federal government works to resolve this issue, the city encourages all New Yorkers, especially those without a New York City area code, to continue to call NYC Well at 888-NYC-WELLto best ensure a direct connection to NYC Well's array of services without a need for manual redirection. 
"The expansion of NYC Well means more New Yorkers served with critical mental health resources and support, whenever, and however they need," said Mayor Adams. "New York City's NYC Well line already far exceeds federal standards and as the rollout of the 988 crisis line continues, I urge the federal government to quickly resolve the geolocation issues present so all New Yorkers, regardless of area code, can automatically reach our local, comprehensive services. I'm also grateful to Governor Hochul and the New York State Office of Mental Health for this funding that will allow us to reach even more New Yorkers." 
"For any New Yorker struggling with anxiety, depression, or mental health challenges of any kind, you should know that the city is working to streamline services in conjunction with the state and federal government," said Deputy Mayor for Health and Human Services Anne Williams-Isom. "The steps announced today will do just that. NYC Well is here for you, when you need it."
"As we address the lasting trauma, pain and anxiety caused by the pandemic, this investment in NYC Well will be critical in serving more New Yorkers' mental health needs," said DOHMH Commissioner Dr. Ashwin Vasan. "These resources will ensure that New York City remains a national leader in providing on-demand mental health services to people experiencing crisis, and that we lay the groundwork to be a leader in implementation of the federal 988 crisis hotline in the coming months and years. We are committed to ensuring, whatever number is dialed in the near term, that New Yorkers get the mental health supports they need and have grown to rely on through NYC Well. I thank the New York State Office of Mental Health for this investment in New York City's future." 
"COVID-19 has deeply affected our communities, and its impacts will be felt for years to come," said DOHMH Acting Executive Deputy Commissioner of Mental Hygiene Dr. Michael McRae. "If you're struggling with your mental health or substance use, know that support is always available to you. Reach out to NYC Well."
 
"The city is committed to ensuring that all New Yorkers can access mental health support where, when, and how they need it. We thank the state for supporting 988 implementation by adding funding for NYC Well — a lifeline, especially in communities of color, where too many barriers have prevented individuals and families from receiving services," said Tina Chiu and Jason Hansman, acting co-directors, Mayor's Office of Community Mental Health. "One of the biggest challenges to accessing appropriate mental health services, including crisis support, is knowing where to turn, and we appreciate our partnership with the DOHMH on implementing this vital program. This new investment will enable NYC Well to make those connections and provide high-quality service to more New Yorkers 24 hours a day, seven days a week." 
Now that 988 has come online, in New York City, only calls and texts to 988 from the following area codes are being automatically routed to NYC Well counselors: 212, 332, 347, 646, 718, 917, and 929. This creates another point of access to NYC Well, and callers will have access to the same services provided to others who call, text, or chat with NYC Well counselors. New York City is committed to being a national leader in 988 implementation, and the announcement of today's resources will ensure that the introduction of this critical federal tool builds off of the strong infrastructure created by NYC Well.  
NYC Well provides a point of entry to the city's mental health and substance use services via comprehensive 24/7/365 support by calling 888-NYC-WELL (888-692-9355), text messaging "WELL" to 65173, or use of NYC Well's web-based chat. NYC Well provides robust crisis counseling, referrals to ongoing care, help with scheduling appointments, connection to mobile crisis services, peer support, and follow-up.
When New Yorkers reach out to NYC Well, they will be connected to a trained counselor or peer support specialist — someone with lived experience with mental health and/or substance use challenges — who will listen and support them. Services are free and confidential, regardless of insurance or immigration status. The translation is available in more than 200 languages. New York City has been expanding NYC Well capacity since the program launched in October 2016, in response to rising demand for the service. 
If a New Yorker or someone they know is at immediate risk of hurting themselves, or in immediate danger, they should call 911.
"Through round-the-clock support, NYC Well has been a lifeline for communities across New York City. This investment comes at a critical time as mental health needs have increased and 988 will make reaching out for help even more easily accessible," said Kimberly Williams, president and CEO, Vibrant Emotional Health — the administrators of NYC Well and the National Suicide Prevention Lifeline. "We are grateful for the New York State Office of Mental Health's support of 988 implementations and pleased to partner with the New York City Department of Health and Mental Hygiene and the Mayor's Office of Community Mental Health to bring this vital resource to even more New Yorkers in need of mental health support." 
"This is a unique moment where we must do all we can to meet people where they are and help them in their time of need," said Dr. Benjamin F. Miller, president, Well Being Trust. "The city's ongoing commitment to strengthening NYC Well represents an investment in the people of New York and an opportunity to carefully consider how we approach issues of mental health, substance misuse, and suicide prevention and a major glide path towards broader 988 implementations. 988 is a significant opportunity to change the way we approach mental health in our nation, and this expansion and financial commitment will not only help enhance the capacity of the current NYC Well system but also build out much needed infrastructure for a robust 988 crisis response system." 
Related Articles
---