---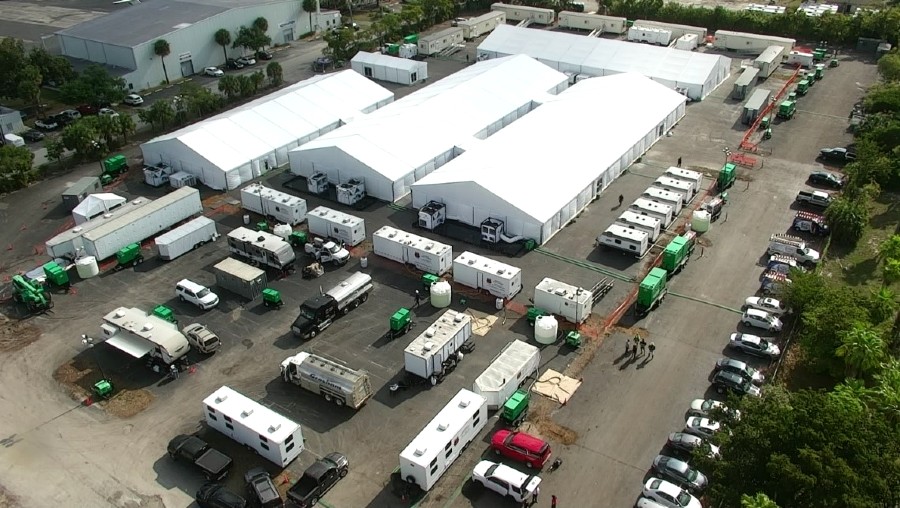 New York City Mayor Eric Adams today announced the city will soon open a Humanitarian Emergency Response and Relief Center that will serve asylum seeker families with children arriving in New York City.
As the estimated number of asylum seekers in New York City surpasses at least 18,600, as of this weekend, this specific humanitarian relief center will assist newly arriving families and provide them with a range of services, in addition to ensuring they can reach their desired destination, if not New York City.
This humanitarian relief center will be located at The Row hotel in midtown Manhattan and will initially serve 200 families, with the ability to scale to serve additional families in the coming weeks. 
Humanitarian relief centers will become the first touch point for arriving asylum seekers, helping people by immediately offering shelter, food, medical care, case work services, and a range of settlement options.
"As the number of asylum seekers entering New York City continues to increase without an end in sight, the city's family-focused Humanitarian Emergency Response and Relief Center will soon open to serve families with children and provide them with the care and compassion they deserve. Our team will continue to work with these families and assess if they want to actually stay in New York City and, if not, help them get to their desired destinations," said Mayor Adams. "This is not an everyday homelessness crisis, but a humanitarian crisis that requires a different approach, and these humanitarian emergency response centers will take on a multitude of looks with the similarities that they will all help triage and provide immediate support to arriving asylum seekers. We will continue to respond with care and compassion as we deal with this humanitarian crisis made by human hands." 
"Whether you are a parent arriving with a young child or a grandparent traveling with grandchildren, this center will work to connect you all to the most appropriate resources," said Deputy Mayor for Health and Human Services Anne Williams-Isom. "Thank you to our partners in government and thank you to the community and service provider partners working with us to serve each person and each family with dignity, respect, and kindness." 
 "This Humanitarian Emergency Response and Relief Center allows us to address families' wide spectrum of needs through one comprehensive, dedicated approach," said Deputy Mayor for Public Safety Philip Banks III.  "As this humanitarian crisis evolves, New York City will continue to identify and implement effective solutions to meet these challenges head-on." 
"I'm proud of NYCEM and our partner agencies' commitment and work to serve asylum seekers arriving in New York City," said New York City Emergency Management (NYCEM) Commissioner Zach Iscol. "This family HERRC is an investment in the next American immigration story and will provide a space for families to receive appropriate services and short-term emergency housing while figuring out their next steps." 
"Our new emergency humanitarian centers put asylum seekers at the center, using New York City compassion and effectiveness to help them complete their journey," said Ted Long, MD, MHS, senior vice president, Ambulatory Care, and Population Health; NYC Health + Hospitals. "This Humanitarian Emergency Response and Relief Center will welcome families seeking asylum with a comfortable place to stay, as well as food, medical care, language access, technology, and case management services to reconnect with their family members and settle where they want to be. These centers show how cities can meet the multifaceted, complex needs of our recent arrivals, providing respite after a long and arduous experience. I am proud to work in the administration of Mayor Eric Adams and Deputy Mayor Anne Williams-Isom, who have shown true leadership throughout this humanitarian crisis, and I express my deepest gratitude to the team at NYC Health + Hospitals for their dedicated service to all who seek asylum in our country."  
"New York has always been a city of immigrants and HTC is proud to work with Mayor Adams and other stakeholders to ensure that these migrant families find safe haven here," said Rich Maroko, president of, Hotel & Gaming Trades Council (HTC), AFL-CIO. "As a union representing thousands of immigrants who provide professional hospitality to New York's visitors, we stand ready to help in any way we can."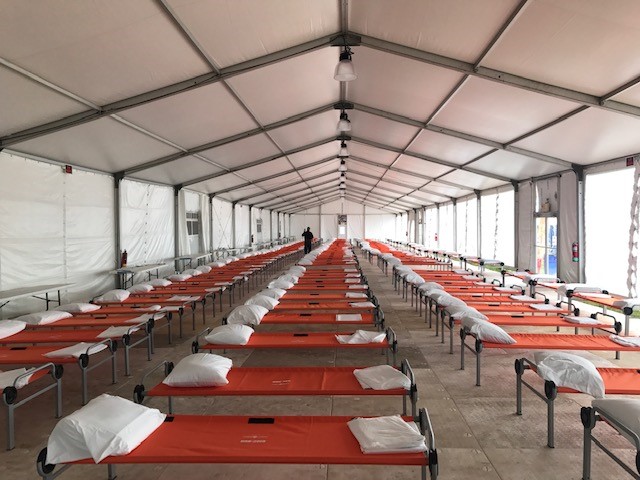 Since this humanitarian crisis began, the city has — largely on its own — taken fast and urgent action, managing the arrival of a rapidly increasing number of buses across New York City with virtually no coordination from states sending them; opening 46 hotels as emergency shelters; standing up a navigation center to connect asylum seekers with critical resources; enrolling children in public schools through Project Open Arms; and more.  
The Randall's Island Humanitarian Emergency Response and Relief Center, only serving adults, is expected to open soon. 
Photo credit: 1-2) NYC.gov.
---