---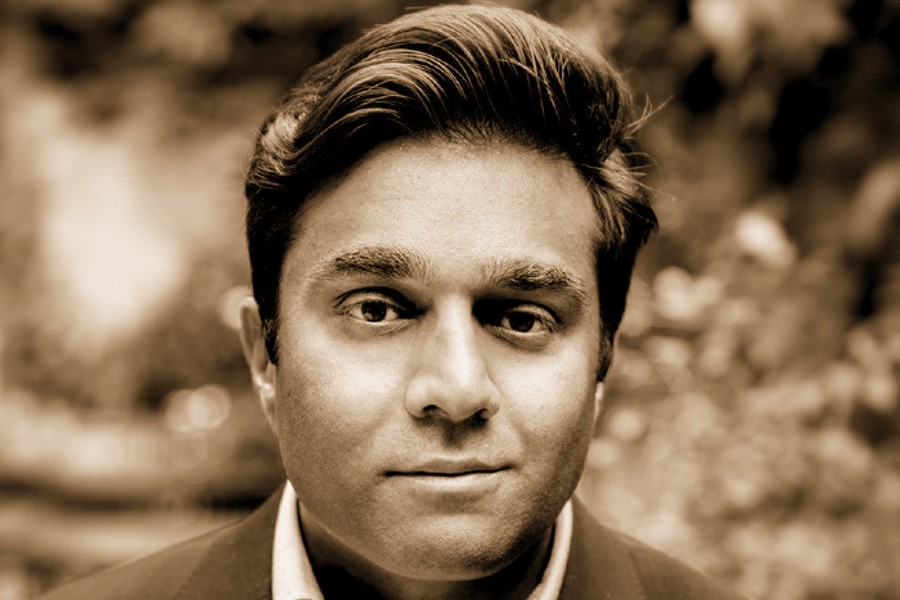 New York City Mayor Eric Adams and New York City Department of Health and Mental Hygiene (DOHMH) Commissioner Dr. Ashwin Vasan today announced "TeenSpace".
The city's tele-mental health service available to all New York City teenagers between the ages of 13 and 17 years old at no cost. Launching this month, the service — created in partnership with online therapy platform Talkspace — will allow New York City teenagers to connect with a licensed therapist through phone, video, and text.
As levels of anxiety and depression among youth and teenagers have risen during and since the onset of the COVID-19 pandemic, this new program will help connect teens with appropriate support and referrals to more care if needed. The launch delivers on a key commitment from Mayor Adams' "Working People's Agenda" and "Care, Community, Action," his mental health plan for New York City released in March.
"When we took office nearly two years ago, we promised all New Yorkers that we would build a healthier city together, and invest in not just our physical health, but our mental health as well," said Mayor Adams. "Earlier this year, we pledged to make mental health support available to all New York City teens, and today we are delivering on that promise. Beginning today, all New York City teenagers, ages 13 to 17, can talk, text, or make video calls to a licensed therapist for free through the city's online 'Teenspace' service. Our young people shouldn't ever feel alone. We're here for them, and together I know we'll build a heathier, stronger city together."
"Coming out of a once-in-a-century pandemic, we know that levels of anxiety and depression have increased particularly among our young people," said Deputy Mayor for Health and Human Services Anne Williams-Isom. "Across New York City in recent years, approximately 40 percent of Latino and Black young people and 30 percent of white young people reported experiencing anxiety, depression, or an associated condition. Nationally, we have witnessed these numbers climb even higher. That's why today's announcement is so important — it puts access to mental health support right in the hands of our young people. They can use their smart phone or other devices to connect with a practitioner in a time and space that works for them. Thank you to the team at DOHMH and to everyone that made this possible."  
"There are few issues more important than the health of our children, and study after study has reinforced what we have been seeing — the mental health of our young people is on a clear downward trajectory," said DOHMH Commissioner Dr. Vasan. "'Teenspace' will provide our city's teens with a tangible resource to support their mental health and wellbeing and reduce barriers to accessing care — helping teens take greater control of their mental journey on their own terms. Supporting healthy minds from a young age will lay a foundation for the future of a healthier New York City."
"Mental health is an essential component in the lives of our young people and ensuring that our students are fully supported sets our children up for academic and lifelong success. Student safety and wellbeing includes physical safety and emotional wellbeing," said New York City Department of Education Chancellor David C. Banks. "Our public schools offer a robust set of mental health supports, including social workers, school counselors, mental health clinics, partnerships with community-based mental health providers, and an emphasis on mindfulness, and I am glad that our teens will have access to another tool to engage with when they need it. It is our responsibility to provide our young people with every resource at our disposal, and I am grateful to our agency partners at DOHMH for helping to maintain this commitment." 
"When speaking with young people at our six youth town halls on gun violence, Mayor Adams, Commissioner Dr. Vasan, and I heard the message over and over again — mental health is a top priority," said New York City Department of Youth and Community Development (DYCD) Commissioner Keith Howard. "Teens are often reluctant to reach out for help, and 'Teenspace' will allow them to open up on platforms they are already using. DYCD looks forward to working with our agency partners in connecting this exciting new resource to young people in our programs."
"We thank the Health Department for creating 'Teenspace,' making it easier for young people to tap into mental health support whether they're looking for help to cope with life stressors or simply need a compassionate listening ear," said Mayor's Office of Community Mental Health Executive Director Eva Wong. "Tele-mental health can be a powerful tool to engage and address the rising need for mental health support amongst teens and young adults. Making access to free therapists available through this innovative tele-mental health program is intuitive and responsive to the calls from our young people, particularly those in communities with limited mental health resources who have told us they need support but do not know where to start. Lowering barriers to care and closing gaps in mental health care are precisely the goals our office prioritizes. We are thrilled to be supporting this monumental initiative."
"DOHMH Commissioner Vasan and Executive Deputy Commissioner Deepa Avula have worked tirelessly to deliver on the mayor's vision to address the escalating mental health crisis in teens," said Jon Cohen, M.D, CEO, Talkspace. "We are proud to power this groundbreaking citywide program providing one-on-one therapy that is convenient, confidential, accessible 24/7, and free of charge."
Talkspace will operate the innovative service connection to a therapist, helping to introduce young people to care. Teens will be able to engage with a professional through video, phone, and unlimited chat on the platform. If a client is in need of extended services, they can be referred to additional external resources.
The city and Talkspace designed the service with input from New York City teenagers, convening focus groups to best understand their mental health needs and to build a platform that is as useful and responsive as possible to those who will use the platform. By leveraging telehealth tools, this approach also reduces physical and financial burdens for young people.
The Teenspace platform arrives as mental health challenges are becoming increasingly prevalent among young people in New York City and across the country. New data published by DOHMH revealed that, between 2011 and 2021, there was an increase in the percentage of city students who reported feeling sad and hopeless, non-suicidal self-injury, and suicidal ideation. In 2019, 36 percent of New York City high schoolers reported feeling so sad or hopeless almost every day for at least two weeks during the past 12 months that they stopped doing their usual activities — that figure rose to 38 percent in 2021. Latino and Black students were significantly more likely than white students to report feeling sad or hopeless. Over the last 10 years, rates of suicide ideation increased among adolescents, with 9.2 percent of New York City public high school students in 2021 reporting attempting suicide over the past 12 months.
"Issues such as depression and anxiety are real,…"
"Issues such as depression and anxiety are real, and millions of teens are affected across the country. We have witnessed the ramifications of mental health crises faced by individuals, families, and particularly, our young people," said Harlem and U.S. Representative Adriano Espaillat. "I commend the Adams' administration for its work to address mental health among teens with this new initiative. TeenSpace is an innovative tele-mental health service available to New York teenagers that will allow them to connect with licensed therapists for free while using their device. Today's announcement reaffirms our commitment to supporting the mental health agenda and is a great step towards caring for our youth, getting them connected to services, and putting them on a path toward healthy and successful futures."
"When people are suffering, talking about it with the right people helps," said New York State Senator Simcha Felder. "I applaud Mayor Adams for this investment in teenage mental health and well-being that has lifesaving potential."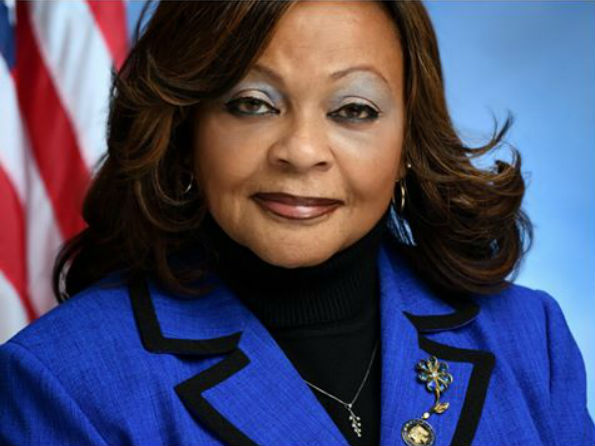 "As the representative of Harlem, I am profoundly committed to the well-being and future of our youth," said New York State Assemblymember Inez Dickens. "The launch of TeenSpace, a groundbreaking tele-mental health service, marks a monumental step forward in this commitment. This initiative, spearheaded by Mayor Eric Adams and Health Commissioner Dr. Ashwin Vasan, is not just a service but a lifeline for the teenagers of New York City, including those in Harlem. The COVID-19 pandemic has significantly amplified mental health challenges among our youth, making accessible mental health care more vital than ever. TeenSpace, developed in partnership with Talkspace, offers a no-cost, innovative solution, enabling teenagers between 13 and 17 years old to connect with licensed therapists via phone, video, and text. This is especially crucial for my constituents in Harlem, where such resources can be transformative. By investing in the mental health of our teenagers, we are investing in the strength and resilience of our community. TeenSpace is more than a platform; it's a beacon of hope and support, ensuring that our youth are not alone in their struggles and have the care they need to thrive. This aligns perfectly with the vision set forth in Mayor Adams' State of the City address and reinforces our city's commitment to mental health and the future of our young people." 
"Our mental health is as critical to wellness as our physical health," said New York State Assemblymember Jenifer Rajkumar. "TeenSpace is a cutting-edge solution that will make free mental health providers accessible to our teens with just the touch of a button. This groundbreaking service will, at no cost, help prevent mental health crises among our teenage New Yorkers and give them the essential support they need to be our future leaders. New York continues to be an innovation hub and beacon of hope for the mental health of our nation at a time when suicide among our teenagers has risen by 60% in the past decade. I will continue to partner with Mayor Adams and Commissioner Vasan so that all New Yorkers, of all ages, across our city and state, will have access to low-cost, innovative, quality mental healthcare."
"We want to applaud the mayor and DOHMH Commissioner Vasan for launching this service which will help so many teens who are suffering from post-COVID-19 anxiety and depression," said Staten Island Borough President Vito Fossella. "This app opens up a new novel avenue to address these important issues."
"With the launch of TeenSpace, our youngest New Yorkers will now have easy and accessible access to virtual therapy and mental health services," said Bronx Borough President Vanessa L. Gibson. "Many of our youth and adolescents are seeking someone to speak to about their issues, and this service will help eliminate barriers for our youth to communicate with a licensed mental health professional. I want to thank Mayor Eric Adams and New York City Department of Health and Mental Hygiene Commissioner Dr. Ashwin Vasan for their work on this project and commitment to ensuring every New Yorker has equitable access to healthcare services."
"Teens were greatly affected by the COVID-19 pandemic and are still feeling its impact today," said Queens Borough President Donovan Richards Jr. "This new service will surely help many of our teens in Queens and beyond to find the support they need and begin their mental health journey. I applaud the Mayor's Office and the New York City Department of Health and Mental Hygiene for prioritizing our young people's health and wellness with TeenSpace."
"As New York City continues to recover from COVID-19, it is more important than ever to ensure support for the mental health struggles our teens faced during the pandemic and continue to experience," said New York City Councilmember Lynn Schulman, chair, Health Committee. "Today's announced telehealth service for teens represents an innovative way to reach teens through their most comfortable social environment – online. Thank you to Mayor Adams and DOHMH Commissioner Vasan for elevating the importance of teen health and bringing this "Teenspace" initiative to fruition.
"Mental health has become more important now than ever before, and the launch of TeenSpace proves that when we put the health and well-being of our youth at the forefront, we can influence real change," said New York City Councilmember Marjorie Velázquez. "Many teens are nervous to ask for help, fearing backlash, getting mocked by classmates, and scrutiny. This new addition allows our youth to receive the critical mental health care they need to thrive. I'm excited about this program and look forward to Bronxites taking advantage of its benefits."
"As someone who has personally experienced the challenges of navigating mental health as a teenager, I am not only thrilled, but deeply grateful for the launch of the tele-mental health app for teens by the New York City Health Department," said New York City Councilmember Erik Bottcher. "This initiative is a crucial step towards providing the necessary support and resources for our young people during a time when mental health needs are more important than ever. As a City Councilmember and advocate for mental health awareness, I commend the New York City Health Department for recognizing the urgent need for accessible mental health services for our teenagers. This tele-mental health service will undoubtedly make a significant impact in improving the well-being of our youth and fostering a community of support."
"All signs point toward better outcomes for students when they have reliable access to mental health services," said New York City Councilmember Gale A. Brewer. "Socio-emotional support can make an enormous difference, literally changing the course of students' entire lives for the better. An alarming number of schools lack funding for a full-time social worker or mental health professional. I commend the mayor for exploring methods to deliver culturally appropriate mental health services to all teens."
"Tele-mental health is a significant resource that empowers youth and families to respond to their mental health needs quickly and flexibly while addressing long standing, systemic challenges to accessing care," said Jennifer Geiling, president, 1digit, LLC.  "I commend Mayor Adams and Commissioner Vasan for their unwavering commitment to mental health care and putting into action the visionary goals set forth in Care, Community, Action: A Mental Health Plan for New York City. Today's announcement is an important step in supporting the success of our youth today and cultivating a healthy, resilient future for New York City."  
"The Jed Foundation (JED) applauds Mayor Adams, Dr. Vasan, and New York City on these actionable and culturally responsive next steps for local teens to access tele-mental health services in real-time," said John MacPhee, CEO, JED. "Telehealth technology is a powerful tool to give youth free access to mental health care, helping protect their emotional well-being and mitigate risks of suicide for as many youths as possible. Together, we can help connect teens to care where they spend most of their time – at school and in digital spaces – while also helping remove barriers for families with busy schedules and reaching the teens who need it most."
"We applaud New York City's steadfast commitment to addressing the current mental health crisis among our youth with an actionable, comprehensive plan for those at greatest risk," said Bunny Ellerin, CEO, Digital Health New York. "Only with this level of innovation, collaboration, and care, will we begin to make a difference for young New Yorkers living with mental health issues." 
"The access to care that tele-mental health services will open up for New York City youth in need could not be more timely," said Kelsey Louie, CEO, The Door. "The mental health crisis has been escalating at an alarming rate, especially among young people. That urgent need not only demands that we expand mental health services for New York City young people, but also innovate and broaden how and where we provide those services. At The Door, we know that means offering multiple, accessible points of entry into mental health care. Further, as DOHMH's Care, Community, Action Plan states, prevention is key to addressing the current youth mental health crisis and to driving equitable access to care. Tele-mental health is a vital tool that can help our city's young people get connected with the supportive, culturally responsive behavioral health care they need to thrive."
Photo credit: Dr. Vasan.
---