---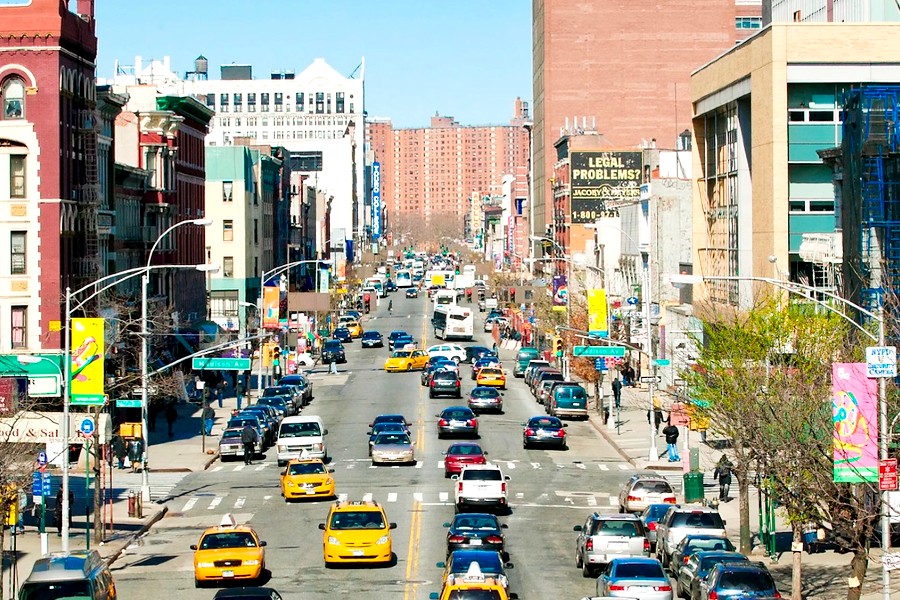 New York City Mayor Eric Adams, New York City Comptroller Brad Lander, the Mayor's Office of Contract Services, and the Mayor's Office of Nonprofits today announced a new reform.
The new reform is for discretionary contracts that will eliminate red tape and make it easier for nonprofits that contract with the city to get paid on time. The innovative reform eliminates a total of nine months of discretionary contracting process time for nonprofits every year, beginning in the out-years for applicable contracts. Instead of requiring nonprofits that receive New York City Council discretionary spending to register a new contract every year, the new reform allows nonprofits to enter into multi-year contracts without needing to complete the entire procurement process annually. An estimated 73 percent of nonprofit discretionary providers that receive city funding will now receive expedited payments. The reform builds on the Adams administration's early success in achieving an 80 percent timely registration rate for Fiscal Year 2024 (FY24) human services contracts and helps ensure that contracts with nonprofits are registered and paid in an efficient manner, a key goal of Mayor Adams and the comptroller's Joint Task Force to Get Nonprofits Paid On Time.
"This reform is critical for ensuring that nonprofits that work with the city can get registered and paid on time," said Mayor Adams. "It means nonprofits will be able to spend less time navigating government bureaucracy and more time delivering meals, providing shelter, and offering legal services to vulnerable New Yorkers. This is what it looks like to 'Get Stuff Done' for our vital human services partners."
"Discretionary contracts fund after school, diversion to incarceration, and senior programs that contribute to the long-term thriving of our city," said Comptroller Lander. "Knocking down barriers for nonprofit discretionary will allow these life-altering programs to stand up faster and sustain operations. This is a key step to get nonprofits paid on time and honor the essential services they provide for New Yorkers."
"The Adams administration is committed to streamlining services so that all New Yorkers and, importantly, our nonprofit partners can thrive," said First Deputy Mayor Sheena Wright. "The multi-year contract will save our valued nonprofit partners time, allowing them to focus their efforts on serving our communities rather than being burdened with contract inefficiencies. With leaders like Directors Lisa Flores and Karen Ford pushing our human services agencies to reach unprecedented timeliness numbers, this administration will continue to 'Get Things Done' for our nonprofit partners." 
"Nonprofits have always been there to provide vital services to New Yorkers in need and it is time that they get paid on time for their work," said Deputy Mayor for Strategic Initiatives Ana Almanzar. "Too often, nonprofits were burdened with trying to make payroll or keep the lights on because of bureaucratic red tape. Today's announcement brings our city one step closer to building a newer, more commonsense process that works for everyone."
"We are thrilled to jointly announce the multi-year council discretionary contract model and our success in achieving over 80 percent timeliness for FY24 human services contracts," said New York City Chief Procurement Officer and Mayor's Office of Contract Services Director Lisa M.Flores. "These initiatives highlight the key tenets of procurement reform established by the Joint Task Force — 'Getting Stuff Done' for our nonprofits right now to get them paid for the services they deliver, while simultaneously creating long-term structural reforms that will improve the process going forward. Our results on FY24 timeliness demonstrate our continued commitment to this sector, and we believe the Council discretionary reform will have a positive impact on our provider partners for years to come."
"The Office of Nonprofit Services was created by Mayor Adams to respond to needs of the sector and create real systemic change, and today's announcement is this office following through on that mission," said Mayor's Office of Nonprofit Services Director Karen Ford. "For too long, we heard from nonprofits that the current system was broken. Together, this office worked across city government and with the Comptroller's Office to bring long overdue reform and change. Under this new system, nonprofits can focus on their critical work and services, instead of navigating government bureaucracy."
Last year, New York City procured $37.9 billion in goods and services with $20.3 billion — 54 percent — in human services alone. However, 99 percent of nonprofit discretionary awards were registered six months or more after their start date due to the retroactive nature of discretionary award contracts. These awards are not designated and cleared for contracting until after the intended start of services at the start of the fiscal year, creating a lag between service delivery and payment. With today's announcement, even more nonprofits will be able to get paid earlier and on time in the out-years of City Council awards.
The multi-year contract will be implemented through the PASSPort system for all providers with discretionary awards and processed by the respective city agencies. It will not provide a guarantee of funding each year, which is determined annually by the City Council.
Nonprofits have long served as critical lifelines for disenfranchised and marginalized residents and entire communities and therefore deserve to be properly compensated in a timely manner." said Bronx Borough President Vanessa L. Gibson. "The Joint Task Force to Get Non-Profits Paid on Time will be crucial in the months and years ahead to ensure these dedicated workers are able to continue strong in uplifting and advocating for those coming to them for help. I want to thank Mayor Eric Adams and Comptroller Brad Lander for their collective labor to eliminate the delays that exist and place the futures of too many of them in harm's way. I look forward to working closely with them to ensure our Bronx nonprofits continue to thrive under this program."
"Our city's nonprofits provide a vast array of essential services that New Yorkers across the five boroughs rely on, and it's critical to ensure these organizations are able to do business with the city without unnecessary burdens," said New York City Speaker Adrienne Adams. "Though the council's discretionary application and award process will not change, qualifying nonprofit providers will benefit from multi-year contracts that will help support on-time delivery of payments. This is one of several necessary steps, including expediting hiring and fully staffing agencies, to help clear the bureaucratic hurdles that impede the prompt delivery of payments to our non-profits. I thank Mayor Adams, Comptroller Lander, City Council staff, and the entire Joint Task Force to Get Nonprofits Paid on Time for their work to help the City streamline discretionary contracts."
"This Council Discretionary Funding Contracts reform to allow nonprofit partners to enter multi-year contracts is a much-needed relief for our partners," said New York City Councilmember Julie Won, chair, Committee on Contracts. "This means nonprofits can focus their energy on serving people in need with services instead of spending hours, weeks, and months filling out paperwork to receive $5,000 in discretionary funding. It should not cost nonprofits more manpower to apply for discretionary funding than the actual amount they would receive. I look forward to continuing in this work with the mayoral agencies and the comptroller for greater reform so that we can clear the backlog for larger contracts."
"With the implementation of this much-needed reform, we empower our city's nonprofits to thrive in their vital work without financial burdens," said New York City Councilmember Nantasha Williams. "Ensuring timely payments is a testament to our commitment to supporting those who serve our communities. Together, we build a stronger, more compassionate city where nonprofits can focus on their mission and make an even greater impact."
"Like so many other councilmembers, my staff and I spend countless hours trying to help our local nonprofits get city funding, from filling and re-filing endless paperwork to doggedly emailing and calling agencies to ask when they will finally get paid," said New York City Councilmember Joseph Borelli. "These new measures promise to make sensible, achievable and necessary improvements to this unwieldy process, and I applaud the mayor and comptroller for working together to make this happen."
"Nonprofit organizations provide invaluable contributions of nonprofits to our local communities," said New York City Councilmember Robert Holden. "Today's announcement marks a significant stride towards streamlining the discretionary process, allowing nonprofits to spend more time directly assisting New Yorkers and less time navigating bureaucracy. Thank you, Mayor Adams, for getting this done!"
"This reform of the city's onerous, inequitable discretionary funding contracts is a huge deal for the nonprofits that the city relies on to provide critical services and programs," said New York City Councilmember Sandy Nurse. "Our city nonprofit service providers are struggling to carry out their work while waiting months and even years to get reimbursed. This reform is urgently needed and most welcome."
"I am happy to hear that Mayor Adams, Comptroller Lander, the Mayor's Office of Contract Services, and the Mayor's Office of Nonprofits have collaborated to reform our discretionary contracts process," said New York City Councilmember Amanda Farías. "This new reform addresses the need to modify our local government processes and internal communications to be more efficient. With these reforms, we can better serve the organizations that provide the essential services New Yorkers' need and rely on. Now more than ever, our city needs tangible actions like this to streamline the functions of our agencies. Thank you to the administration and comptroller for your initiative on this issue."
"I applaud Mayor Adams and Comptroller Lander for their commitment to our non-profit sector," said New York City Councilmember Rita Joseph. "By ensuring that nonprofits are paid on time, they will now be able to focus on their critical work without worrying about making payroll."
"While we need to preserve the integrity and transparency of how taxpayers money is spent, the current reimbursement process for non-profits is too bureaucratic and complicated," said New York City Councilmember Ari Kagan. "I support the mayor in his efforts to cut red tape and streamline the process. The new procedures will benefit nonprofits in Southern Brooklyn and citywide."
"Our nonprofits provide vital services to residents across the city, but too often they are distracted from this important work because of a bureaucratic process that requires them to year after year fight for discretionary funding that we in the City Council allocate to them," said New York City Councilmember Sandra Ung. "In largely immigrant communities, like the one I represent, nonprofit organizations are a crucial link between residents and the city services they need and deserve because these organizations understand their culture and speak their language. These new reforms will ensure they receive discretionary funds in a timely manner and allow them to focus instead on serving our communities."
"Nonprofit organizations offer invaluable resources and services to many neighborhoods throughout The Bronx and by eliminating red tape, they can move faster and more efficiently to fulfill the needs of our communities," said New York City Councilmember Member Marjorie Velazquez. "These organizations do incredible work helping those in most need, and forcing them to wait for payment is burdensome and hinders the assistance they provide throughout the city and in my community. We must pay our contracted service providers in a timely fashion. It's the just thing to do and long overdue."
"It is truly remarkable that we are developing a solution to address the longstanding issue of delayed payments in our system," said New York City Councilmember Diana Ayala. "By implementing a reformed process that embraces multi-year contracts, we will ensure our non-profit providers are paid on time, thereby averting any disruption to the vital services our communities depend on. When entering into an agreement with New York City, it is an inherent expectation that your organization is paid promptly. I am delighted that we are establishing a process that not only affirms this commitment, but also underscores its crucial importance in making a positive impact on the lives of those we serve."
"Mayor Adams' and Comptroller Lander's plan to improve our city's discretionary contracting process signifies a significant breakthrough in streamlining processes and reducing bureaucracy, enabling nonprofits to receive timely payments with ease," said New York City Councilmember Kevin C. Riley. "By eliminating nine months of discretionary contracting procedures and allowing multi-year agreements, this innovative reform empowers nonprofits to focus on their vital work rather than administrative burdens. This plan not only commits to providing relief to small nonprofits operating with small budgets, but it can also encourage organizations who were previously deterred by the strenuous discretionary contracting process to apply. Thus, this fosters more opportunities to expand our city's network of critical assistance, resources and programs that enrich New York City. Our communities, particularly our underserved communities of color, rely on the services that nonprofits provide. I commend Mayor Adams and Comptroller Lander for championing this initiative, further empowering organizations to uplift New Yorkers and this great city."
"Since the passage of my bill to enhance the resources that the city provides to our non-profits, the administration has been laser-focused on building a framework to improve efficiency and support systems for the organizations in our city", said New York City Councilmember Farah Louis. "I applaud Mayor Adams and Comptroller Lander on prioritizing the needs of our organizations doing the on-the-ground work in our districts by offering opportunities for multi-year contracts, expedited discretionary contracting, and timely payments, which will bring stability to our nonprofit organizations so they can focus on their vital work for our city. I support this Joint Task Force to create a brighter future for our city's nonprofit sector and the communities we serve."
"Glad to see our mayor and the city taking action to streamline what has become a cumbersome task for many community-based organizations," said New York City Councilmember Inna Vernikov. "My office has received several complaints from community-based organizations with regards to pending payments for their reimbursements, so this is good news."
"As nonprofit leaders, we know firsthand how challenging it is to navigate the city's procurement process," said Wesner Pierre, chief executive officer, Partnership with Children. "The current system is laden with bureaucracy, complex and time-consuming, which presents a significant obstacle for nonprofits that are trying to provide essential services to New Yorkers. This much-needed reform that enables nonprofits to enter into multi-year contracts will free up our organizations to focus on our mission and to serve our communities more effectively, provide greater fiscal stability for our organizations, and will allow us to plan for the future more boldly. The critical work of our nonprofit organizations across this city has to continue, communities and families need support irrespective of government delays in funding, and this reform allows us to do that with greater confidence that our city government is working with us as a partner in continuing to make this city great. Thank you to Mayor Adams, Comptroller Lander, Mayor's Office of Contract Services, and the Mayor's Office of Nonprofit Services for your visionary leadership and for ensuring the nonprofit sector, which is the lifeblood of New York City, is seen and supported."
"Nonprofits are the lifeblood of the social services sector in New York City, said Lisette Nieves, president, Fund for the City of New York. "Instituting contract reforms such as multi-year discretionary awards recognizes that the efforts of the nonprofit sector should be focused on providing services versus managing lengthy procurement processes. We applaud this reform!"
"We applaud Mayor Adams, the administration, Speaker Adams and the New York City Council and Comptroller Lander on this new initiative to streamline the discretionary awards process for hundreds of human services organizations that rely on this funding," said Phoebe Boyer, president and chief executive officer, Children's Aid. "These discretionary awards by the City Council are important investments in the communities we serve.  This new process will address one of the long-standing challenges experienced by the sector. We look forward to continuous improvements to the contracting process to ensure that services and programs can continue without disruption across this city for years to come."
---