---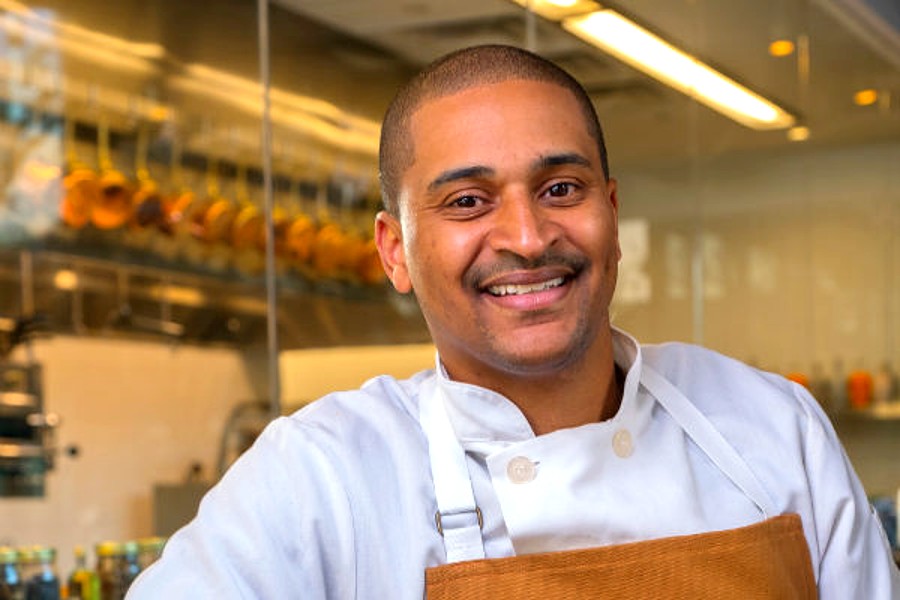 New York City Mayor Eric Adams and New York City Department of Education (DOE) Chancellor David C. Banks announced the launch of New York City's first-ever Chefs Council in partnership with Wellness in the Schools (WITS).
The Council is chaired by Rachael Ray and includes celebrated chefs, culinary industry professionals, and food activists.
"Teaching students at a young age to eat healthy, nutritious meals is critical to set up them up for success," said Mayor Adams. "The new Chefs Council will develop delicious, nutritious, culturally relevant meals for schools with direct input from students and parents. Through this partnership with WITS and our tremendous staff of school food workers, we will take school meals to the next level."
"Healthy and nourishing meals are essential in ensuring our students can succeed both inside and outside the classroom. This initiative will help expand our menus while ensuring they follow our strict health standards and are reflective of the cultures and communities we serve," said DOE Chancellor Banks. "I'm grateful to the Chefs Council for the work they will do as part of this initiative and to our food service workers, who work day in and day out to ensure our students are well fed and cared for."
"As the parent of two elementary school children, I know firsthand that providing healthier food choices is only half the battle," said Kate MacKenzie, executive director, Mayor's Office of Food Policy. "Convincing them to try something new is the real challenge, and I look forward to student feedback on the new recipes this incredible group of chefs will be cooking up! Thank you to Mayor Adams for leading by example, to Chancellor Banks and all of the dedicated school food service workers who are doing the hard work to make sure our students are nourished for success."
"Wellness in the Schools is grateful to Mayor Adams and Chancellor Banks for prioritizing school meals," said Nancy Easton, co-founder and executive director, Wellness in the Schools. "We're thrilled to be partnering with the Office of Food and Nutrition Services' Cook Ambassadors and local chefs to bring scratched-cooked, plant-based, and culturally relevant food to nearly one million New York City school children. Expanding our model in the largest school district in the country is a significant step forward in advancing our mission to eliminate obesity-related illnesses that begin in childhood."
The Chefs Council will develop scratch-cooked, plant-based, and culturally relevant recipes and provide hands-on training for the New York City Department of Education's Office of Food and Nutrition Services (OFNS) chefs.
They will create over 100 recipes that will be tested in schools across all five boroughs during the 2022-2023 school year in partnership with the new OFNS Cook Ambassadors.
After feedback from students and parents, the recipes will be introduced as a monthly seasonal menu and the chefs will then train school cooks on implementing the new recipes onsite in all public school locations.
In partnership with local education departments, WITS programs have served more than 86,000 children in nearly 200 schools nationwide during the 2021-2022 school year.
In New York City, programs are currently implemented in 38 schools across the Bronx, Brooklyn, Manhattan, Queens.
The launch of the Chefs Council will expand the programming presence to all DOE schools for the 2023-2024 school year. 

The full list of Chefs Council members is below:
Rachael Ray, Chefs Council chair, television personality, author, and philanthropist
Zoe Adjonyoh, chef, author, and media personality
Kenneth Collins, chef, Kemited Kitchen
Ricardo Diaz, chef and registered dietitian nutritionist, Wellness in the Schools
Tyler Harvey, senior director of research and development, Sakara
JJ Johnson, chef and television host
Anup Joshi, chief culinary officer, Green Top Farms
Anita Lo, chef and restaurateur
Grace Ramirez, chef, activist, author, and television personality
Chef Anthony T. Solano, founder and owner, ZoJu, Afro-Latino Vegan Restaurant
Bill Telepan, executive chef and board, Ember, Wellness in the Schools/Bon Appetit Culinary Director for the Metropolitan Museum of Art
Marion Williams, national program director, Wellness in the Schools
Wellness in the Schools
Founded in 2005, Wellness in the Schools is a national nonprofit that teaches kids healthy habits to learn and live better through partnerships with school districts to provide nutrition and fitness education, healthy scratch-cooked meals and active recess periods.
WITS chefs reimagine menus and educate students and families through hands-on culinary and nutrition education to improve student outcomes, drive systemic, long-term change, and shift school cultures to turn the tide on the childhood obesity epidemic.
Photo credit: Harlem's Chef JJ.
---