---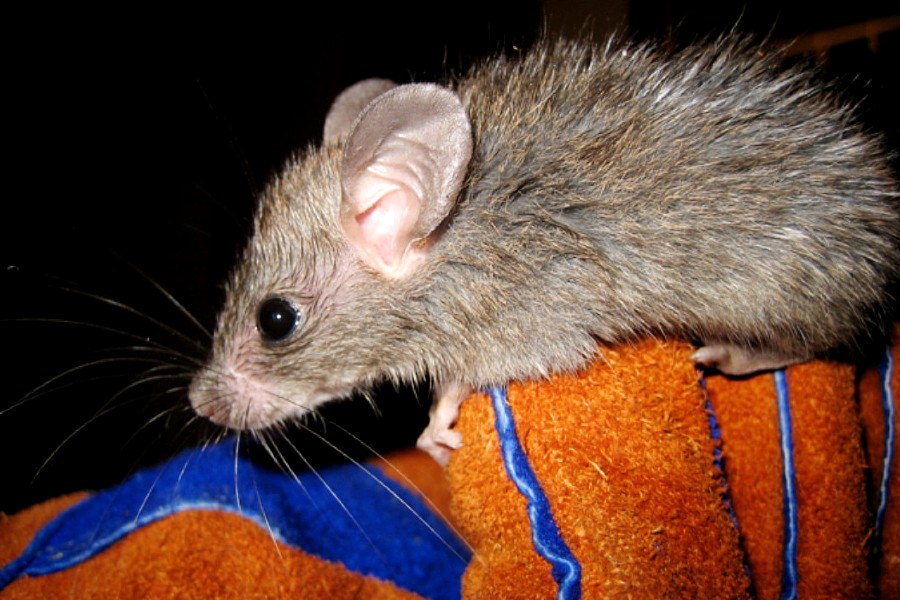 New York City Mayor Eric Adams, New York City Sanitation Department (DSNY) Commissioner Jessica Tisch.
Incluging Director of Citywide Rodent Mitigation Kathleen Corradi released new data today showing a 20 percent decrease in 311 calls about rat activity across the city over the last two months, as compared to last year. The significant drop took place from May to mid-July, in the period since the city fully implemented new set-out times and a corresponding collection schedule that minimizes the time trash sits on the curb and increases the use of containers citywide. Additionally, the city's four rat mitigation zones (Bronx Grand Concourse, Harlem, Bedford-Stuyvesant/Bushwick, and East Village/Chinatown) saw rat sighting calls decrease by an average of more than 45 percent.
"New Yorkers may not know this about me — but I hate rats," said Mayor Adams. "It's still early, but these numbers show what we're doing is working and that we are moving in the right direction. Every food scrap that we keep out of the trash and every black bag that we keep off the street is a meal that we're taking out of a hungry rodent's stomach. It takes all of us to win the war on rats, so I encourage New Yorkers to keep composting, keep putting your trash in containers, and I hope to see you out there at one of our 'Anti-Rat Community Days of Action.'"
"We put New York City's rats on a historically aggressive fasting diet, founded on reducing the amount of time trash sits on our city streets, getting food out of our waste stream, and ultimately getting all trash into containers," said Deputy Mayor for Operations Meera Joshi. "Thanks to the hard and collaborative work of many city agencies and determined public servants, it's working!"
"The progress outlined today shows that when we work to implement thoughtful strategies as part of a multi-agency approach, we can deliver on quality-of-life issues for New Yorkers," said Deputy Mayor for Health and Human Services Anne Williams-Isom. "Thank you to everyone who is doing their individual part managing trash and compost material, and to our citywide partners across agencies for working together to tackle such a challenging issue facing all New Yorkers."
"Rats eat what humans throw away, and whenever our trash sits on the sidewalk, the rats will line up for their dinner," said DSNY Commissioner Tisch. "Mayor Adams has empowered the Sanitation Department to demolish the status quo of black bags, to shut down the rat buffet, and to 'Get Stuff Clean' for all New Yorkers. These numbers show that these initiatives — from containerization to a modernized collection schedule to curbside composting — are getting results. We're proving the haters wrong: you CAN clean up New York, and you CAN beat the rats."
"There's a saying in the anti-rodent world: 'If you feed them, you breed them,'" said Director of Citywide Rodent Mitigation Corradi. "The frontline of our war on rats is at the all-you-can-eat buffet of black trash bags, and thanks to hard work across this administration, we're cutting that buffet off."
Today, Mayor Adams also announced that the administration will co-host the first Anti-Rat Community Day of Action in the Harlem Rat Mitigation Zone, in partnership with the BUFNY II/Harlem Street Tenants Association. Taking place on August 12th, the Day of Action will bring together city and community partners to share best practices and take action on street tree care, waste/litter management, and rodent mitigation. Highlighting existing programs, including New York City Department of Parks & Recreation Stewardship, the DSNY Community Cleanup Tool Loan Program, and DOHMH Rat Academy Trainings, the Anti-Rat Community Day of Action will equip participants with the knowledge and resources they need to keep their community rat-free. In the coming months, the administration will also co-host additional days of action in each borough.
The Adams administration has focused its anti-rat efforts on depriving rodents of food and shelter, and at the heart of that is managing trash — both keeping food waste out of black bags and getting black bags off streets and into containers. In just three months, the Queens curbside organics program kept 12.7 million pounds of yard and food waste out of black bags — starving the all-you-can-eat buffet for rats. By October 2024, every New Yorker across all five boroughs will have automatic, guaranteed, free, year-round, weekly collection of compostable material. Service begins in Brooklyn this October and will get rat food out of the black bags and into secure containers.
The administration has also drastically reduced the number of hours trash and recycling will sit on New York City sidewalks by adjusting the time of day trash may be placed on the curb. Previously, trash and recycling could be placed on the curb after 4:00 PM the night before collection — the earliest of any major city in the nation — meaning that in many neighborhoods these items sat out for more than 14 hours, including during the evening pedestrian rush hour. Worse, approximately 15 percent of trash was scheduled to sit on the curb for up to 32 hours, a practice which has been completely abolished. Under the new rules, residential buildings can set trash out after 8:00 PM, or 6:00 PM in a secure container. DSNY has also moved nearly 30 percent of collection to the midnight rather than daytime shift, focusing on the highest density areas, and has moved its largest shift an hour earlier, beginning at 5:00 AM rather than 6:00 AM. These new rules have decreased the amount of time trash is left on the curb, diminishing the eyesore of black bags, reducing trash for rats, and improving cleanliness — ultimately boosting the city's recovery.
This spring, DSNY published an approximately 100-page report — "The Future of Trash" — providing the first-ever detailed, block-by-block analysis of what it would take to get black bags of trash off the sidewalks once and for all.
The administration is already moving forward on the recommendation of that report. This summer, the Adams administration published a final rule mandating that all food-related businesses put their trash in secure containers and released a new proposal that all chain businesses with five or more locations do the same. Once both rules are implemented, they will cover 25 percent of businesses across the five boroughs and require approximately 4 million pounds of waste produced each day to be placed in secure containers — making New York City's streets cleaner and more welcoming to all.
Additionally, earlier this year, Mayor Adams designated a new Harlem Rat Mitigation Zone with an initial investment of $3.5 million in Fiscal Year 2023. That investment is funding:
19 full-time staff and 14 seasonal staff to inspect, exterminate, and maintain or clean public spaces to prevent "mischiefs" of rats.
New equipment, like tilt trucks, to better contain and manage waste and extermination supplies, such as bait, traps, sensors, fumigation machines (including Burrow RX and CO2 machines), Rat Ice, and exclusion methods, like wire lathe around structural rat burrows and landscaper fabric designed to keep pests out.
Eight new "Rat Slabs" — a rat mitigation tool to harden earthen floors and prevent rat burrowing — at New York City Housing Authority's Douglass Houses and Johnson Houses.
"Rats are a scourge in every neighborhood in the city," said New York City Council Majority Whip Selvena N. Brooks-Powers. "We must work collaboratively to remove rats from our homes and our streets, and I appreciate the administration's focus on this quality-of-life concern that impacts all New Yorkers."
"We applaud the administration in addressing the rat problem that impacts our health and our communities," said New York City Councilmember Sandy Nurse, chair of the Committee on Sanitation and Solid Waste Management. "The decrease in 311 rat activity complaints demonstrates the city's commitment to the issue, as well as the early successes of the Rat Action Plan legislation, passed last year. I hope to see these decreasing rat trends in the Brooklyn Rat Mitigation Zone!"
"Rats have tormented our city for decades, but Upper Manhattan has endured the worst of these unwelcome rodents. I am proud to have partnered with Commissioner Tisch and this administration to invest in rat mitigation solutions across Harlem. The results speak for themselves," said New York City Councilmember Shaun Abreu. "Let this be a lesson that with enough focus and vigilance, we can chart a better, healthier future for our city. Now, let's build on our success and send the rats packing for good."
"The decline in calls that we've seen so far is a great start, but there is still plenty of work to be done to really tackle the rat problem in New York City," said New York City Councilmember Joann Ariola. "Through this Anti-Rat Community Day of Action – and hopefully many more like it in other areas of the five boroughs with noted rat issues – we can really engage the public in the city's rat mitigation efforts and take even stronger steps towards eRATicating this problem once and for all."
"One of the largest sources of complaints from constituents in my districts come from rats," said New York City Councilmember Erik Bottcher. "Without thorough mitigation, rats can easily take over our streets, sidewalks, and green spaces. I am grateful to Mayor Adams and Sanitation Commissioner Tisch for prioritizing this issue. If we are going to tackle this problem, we need to think creatively and across agencies. I look forward to continuing to work with this administration to make sure New Yorkers — and not rats — own our streets!"
"It was simply not acceptable that New Yorkers were witnessing rodents proliferate in their neighborhoods," said New York City Councilmember Julie Menin. "Our city reached a crisis point, and today's announcement shows that we are stepping in the right direction in the battle against rats. The mayor and City Council are committed to winning this war by using every tool at our disposal to mitigate rodents."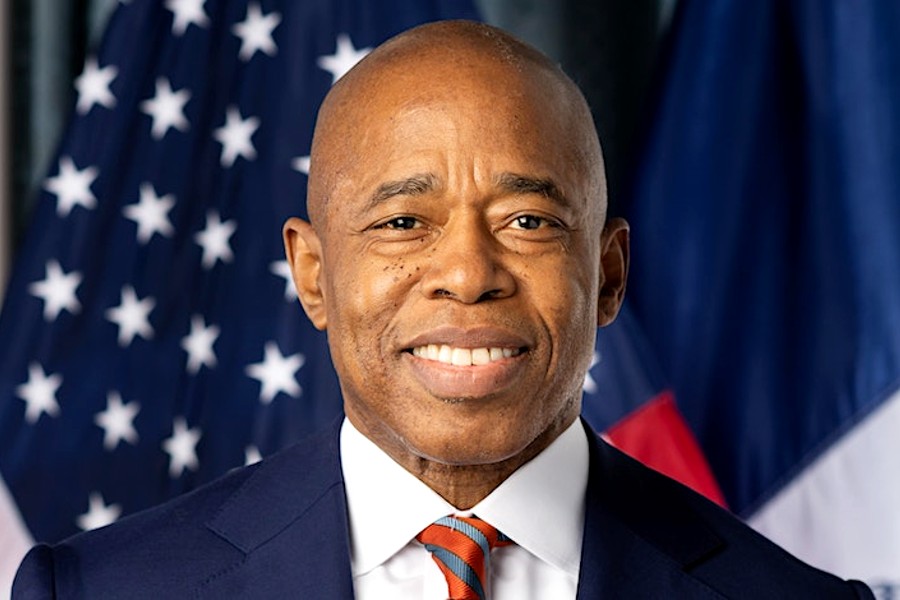 "The new measures taken by Mayor Adams and his administration are making a difference in our neighborhoods," said New York City Councilmember Marjorie Velázquez. "As we continue to identify thoughtful solutions, I look forward to communities like mine benefitting from actions similar to those in rat mitigation zones. The health and safety of my community are a priority, and I hope to work with the rodent mitigation team to keep our streets clean."
"It was a pleasure to assist in bringing together the New York City Rat Czar with members of the 137th Street Block Association," said Shatic Mitchell, district manager, Manhattan Community Board 10. "The Rat Czar jumped right in and wasted no time engaging our residents of the Central Harlem community in an effort to work together towards decreasing the rat population in our district! We are truly happy and grateful for this collaboration."
Photo credit: 1) Rat. 2) Eric Adams.
---