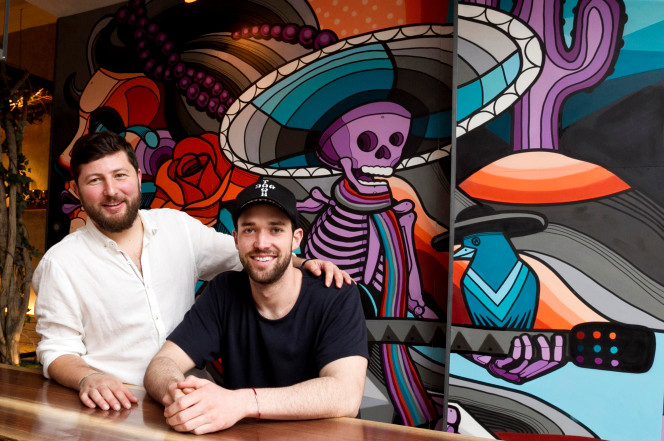 The 25-year-old son of "Jeopardy!" host Alex Trebek is wagering it all on the New York dining scene, opening Oso in Hamilton Heights at 1618 Amsterdam Avenue on Wednesday. It's a career move that initially had his famous dad scratching his head.
"At first he was a little questionable [about it]," the younger Trebek tells The Post, adding that his 75-year-old multimillionaire dad isn't among his investors, though his mother, Trebek's second wife, Jean Currivan is. "[But now] he's definitely supportive, even though it's an industry that's kind of foreign to him."
Although Matthew grew up around television — he would regularly attend tapings of his dad's popular quiz show — he wasn't attracted to Hollywood.
"I'm much more like my mom," Trebek says of Currivan, who has a background in real estate. "My mom and I are much more reserved and shy, and my dad and my sister are a little more outgoing and [want] to be the entertainment people."
With Oso, he is striving to create a dining oasis for the residents of West Harlem, where he lives. It has a "raw" vibe and is covered in exposed brick, concrete floors and a graffiti mural. Still, like his pop, Trebek aims to please.
Photo credit: Matthew Trebek (right, with business partner Nodar Mosiashvili) at his new Mexican restaurant, Oso, in Hamilton Heights.
Related Articles