---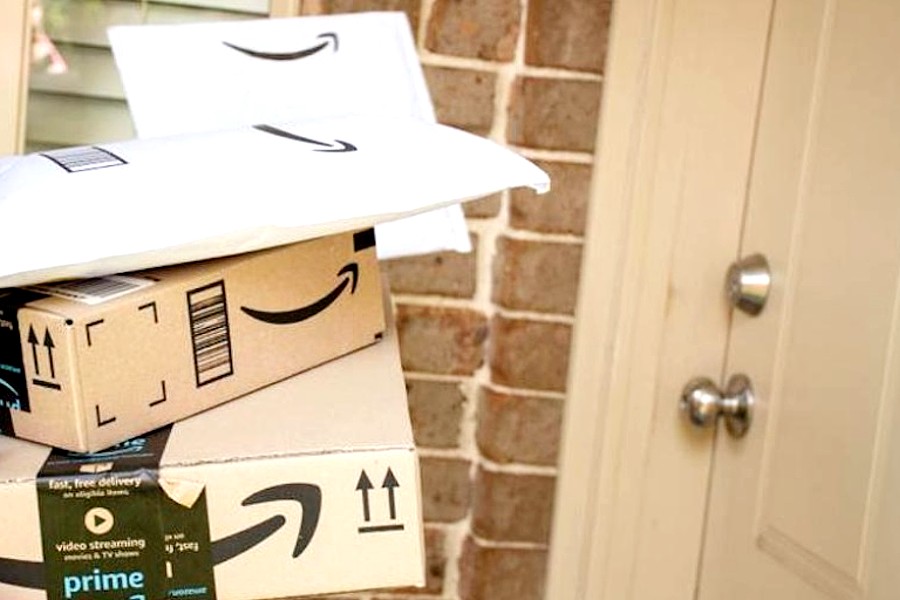 Attention all Amazon sellers! Are you looking to take your product listings to the next level? Do you want to boost sales and attract more website visitors?
Then, look no further than mastering Amazon variation listings. This in-depth guide gives you all the knowledge you need to make successful variation listings on Amazon. From understanding the benefits of variations to tips for optimizing them, we've got it covered. So, let's dive in and master the art of Amazon variation listings together!
Creating a Variation Listing on Amazon?
Consider using an Amazon PPC management service to optimize your Amazon product listings. Additionally, when you list your products on Amazon, you can create a variation listing that includes several iterations of the same thing, like various sizes, colors, or styles.
Creating a variation listing can be a great way to increase your visibility and sales on Amazon, as it allows customers to easily find and compare all of the different options for your product in one place.
Select the "Create a Variation Listing" option when listing your product on Amazon to create a variation listing. From there, you'll be able to add all of the different variations of your product and their corresponding details.
Once you've created your variation listing, optimize it for discovery using keyword-rich titles and descriptions, clear and concise bullet points, and high-quality images.
By following these tips, you can ensure potential customers see your variation listing and help boost your sales on Amazon.
Benefits of Using Amazon Variation Listings
If you're selling products on Amazon that come in different variations (such as size, color, etc.), you'll want to create variation listings. This will allow you to show your product's different variations on a single listing, which can help improve your visibility and conversions.
There are several benefits of using Amazon variation listings:
1. Increased Visibility: Having all your product variations in one listing makes it easier for shoppers to find what they want. This can lead to more pageviews and potential sales.
2. Improved Conversion Rates: Having all the information about your product in one place makes shoppers more likely to add it to their cart. This can result in a higher conversion rate and more sales for you.
3. streamlined Inventory Management: With all your product's variations in one listing, it's easier to keep track of inventory levels. This can help you avoid overselling and out-of-stock situations.
Creating an Amazon variation listing is a good idea if you're selling products on Amazon that come in different variations. Doing so can increase visibility, improve conversion rates, and streamline inventory management.
Tips for Optimizing Your Variation Listings
Consider investing in Amazon listing optimization services to get the most out of your variation listings on Amazon and increase your sales. Follow these tips to improve your listings:
1. Use high-quality product images
Use clear, well-lit product photos that accurately represent your items. This will help potential buyers understand what they're buying and increase their chances of purchasing.
2. Use accurate descriptions
Include all relevant information in your product descriptions, such as size, color, material, etc. Be as specific as possible to help shoppers find exactly what they want.
3. Keep your prices competitive
Monitor the prices of similar products and adjust yours accordingly. Of course, you want to be competitive without undercutting yourself – remember that you still need to make a profit!
4. Offer discounts and promotions
Discounts and promotions are effective ways to draw customers and boost sales. However, keep an eye on your margins so you don't lose money overall.
Common Mistakes to Avoid in Your Variation Listings
Sellers make a few common mistakes when creating their variation listings on Amazon. Avoiding these mistakes will help you create a listing that is accurate, complete, and compliant with Amazon's policies.
One common mistake is not including all required product details in the listing. When creating a variation listing, you must include the following information:
-A parent SKU
-A product identifier (e.g., UPC, EAN, ISBN)
-Product Title
-Product Description
-The variation attributes for each child product (e.g., size, color, etc.)
If any of this information needs to be included, your listing may be accurate or complete, leading to problems.
Another mistake sellers make using incorrect or non-compliant product images. All images must meet Amazon's image guidelines to be accepted into the listing. This means that the images must be high-quality, professional photos of the product (no stock photos allowed!) and show only the product itself (no props or other items in the frame). Additionally, each child variant must have its unique image – you cannot use the same photo for multiple variants. If your images do not meet these requirements, Amazon will likely reject your listing.
Finally, many sellers need to pay more attention to the importance of keyword research when creating their variation listings. Like any other type of listing on Amazon, keywords are essential for helping.
Strategies for Managing Inventory & Pricing for Your Variations
As an Amazon seller, you know that inventory and pricing are two of the essential aspects of running a successful business. But when you add variations to your listings, managing these two factors can become even more challenging.
Here are a few strategies for managing inventory and pricing for your variations:
1. Use Fulfillment by Amazon (FBA).
Using FBA is a great way to streamline your fulfillment process and ensure your orders are fulfilled quickly and accurately. Additionally, it can help you free up some storage space and save money on shipping costs.
2. Keep your variation listings organized.
Keeping your variation listings organized is important so buyers can easily find the desired product. One quick approach to accomplish this is to create separate listings for each variation. This way, buyers can filter their search results by size, color, etc., and find the exact product they want.
3. Monitor your inventory levels closely.
When you have multiple product variations, monitoring your inventory levels closely is essential so you don't run out of stock. It's also a good idea to set up automated alerts that notify you when your inventory levels get low so that you can reorder products before they go out of stock.
Best Practices for Handling Returns on Your Variations
If you're selling products on Amazon that come in different variations (like size, color, etc.), then you are aware of the significance of having a well-organized listing. Not only does it make your product look more appealing to shoppers, but it also makes it easier to keep track of inventory and manage your business.
When it comes to handling returns on your variations, there are a few best practices to keep in mind:
1. Clearly state your return policy on your listing. This will help set expectations with buyers and avoid any misunderstandings down the road.
2. If possible, offer a full refund for returned items. This shows that you stand behind your product and want customers to be happy with their purchase.
3. Include clear instructions on how to return an item. This will make the process smoother for both you and the customer.
4. Keep track of returned items to identify any patterns or problems with specific products. This information can help make future decisions about your inventory and listings.
By following these best practices, you can make returns easy and hassle-free for you and your customers.
Conclusion
Mastering Amazon variation listings is essential for sellers to streamline their product listing process. The key takeaway is to create an organized system that works best for you and your shop to maximize your products' visibility on the platform while easily keeping track of all the different variations. With a little bit of practice and plenty of research into existing successful strategies, any seller can learn how to master Amazon variation listings.
---