---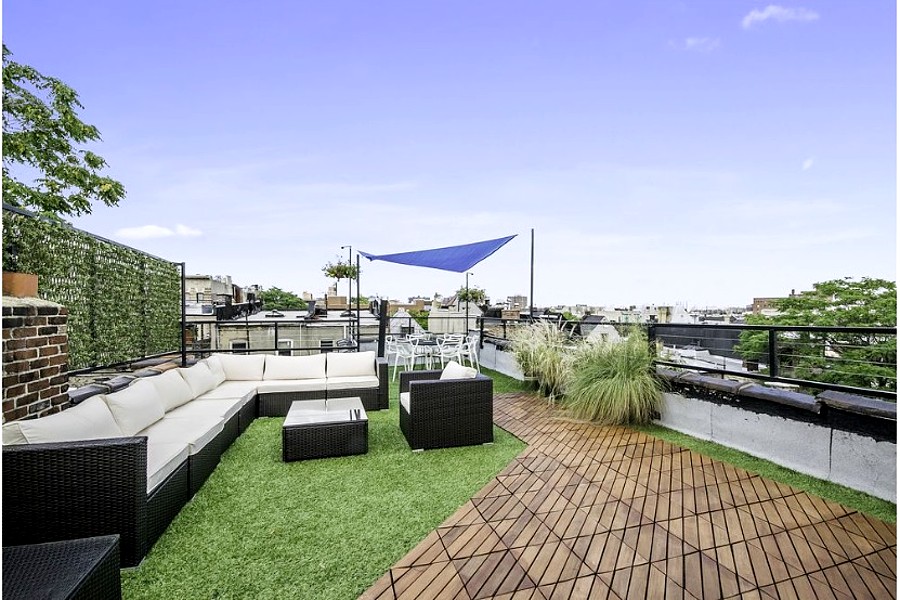 Your roof is one of the most important components of your home.
It protects you and your family from the elements, and it plays a significant role in your home's energy efficiency. Unfortunately, many homeowners neglect their roofs until a problem arises. The good news is that with a little effort, you can preserve your roof and protect your home for years to come. Here are six must-know tips for roof preservation.
1. Schedule Regular Roof Inspections
Regular inspections are crucial for maintaining the health of your roof. A professional inspector can identify potential problems before they become major issues, saving you time and money in the long run. During an inspection, the inspector will look for signs of wear and tear, damage, and other issues that could impact the lifespan of your roof. If you want to learn further about the benefits of roof inspections, read more at steadfastroofingfl.com to get an idea of what to do next after the inspection. A reputable roofing contractor will guide you and help you decide if your roof needs repair or replacement.
Experts recommend scheduling a roof inspection at least once a year, preferably in the spring or fall. However, if you've experienced severe weather, such as a hurricane or tornado, it's a good idea to have your roof inspected immediately following the storm.
2. Clean Your Gutters Regularly
Your gutters play a critical role in protecting your roof and your home. They're responsible for directing rainwater away from your home, which helps prevent water damage to your foundation and walls. However, clogged gutters can cause serious problems for your roof and your home.
When your gutters are clogged, water can overflow onto your roof and seep under your shingles or tiles. This can cause rot, mold, and other damage to your roof that can shorten its lifespan. To avoid this, make sure to clean your gutters at least twice a year – once in the spring and again in the fall. You can use a gutter scoop or a pressure washer to remove debris, but be careful not to damage your gutters or your roof.
3. Trim Overhanging Tree Branches
Trees can provide shade and beauty to your home, but they can also cause serious damage to your roof. Overhanging tree branches can scrape against your roof and damage your shingles or tiles. They can also deposit leaves and other debris onto your roof, which can trap moisture and cause mold and rot.
To avoid these problems, make sure to trim overhanging tree branches regularly. As a general rule, branches should be at least 10 feet away from your roof to prevent damage. If you're not comfortable working with trees, consider hiring a professional arborist to do the job for you.
4. Ensure Proper Attic Ventilation
Proper ventilation is crucial for the health of your roof. It helps regulate the temperature inside your attic and prevents moisture buildup, which can cause mold, mildew, and rot. Unfortunately, many homes are poorly ventilated, which can lead to serious problems for your roof.
To maintain proper ventilation, make sure that your attic has enough vents to allow air to circulate freely. You should also make sure that your vents are not blocked by insulation or debris. If you're not sure whether your home is properly ventilated, consider hiring a professional to inspect your attic and make recommendations.
5. Repair Leaks Immediately
Leaks are one of the most common problems that homeowners face when it comes to their roofs. Unfortunately, they can also cause significant damage if left untreated. Even small leaks can lead to mold, mildew, and rot, which can compromise the structural integrity of your home.
To identify leaks, look for water stains on your ceiling or walls, or signs of water damage in your attic. If you suspect a leak, it's important to repair it as soon as possible. You can try patching the leak yourself, but for larger leaks, it's best to hire a professional contractor.
6. Choose High-Quality Materials
Finally, when it comes time to replace your roof, make sure to choose high-quality materials. A well-designed and well-constructed roof can last for decades, so it's worth investing in quality materials and a professional contractor.
When choosing materials, consider factors such as durability, energy efficiency, and cost. Asphalt shingles are the most popular roofing material in the United States, but there are many other options to choose from, such as metal, tile, and slate. Your contractor can help you choose the material that best fits your needs and budget.
Your roof is one of the most important components of your home, and it's crucial to take care of it to protect your home and your family. By following these six tips for roof preservation, you can extend the lifespan of your roof and ensure that your home stays well-protected for years to come. Remember to schedule regular inspections, clean your gutters, trim overhanging tree branches, ensure proper ventilation, repair leaks immediately, and choose high-quality materials and a professional contractor.
---