---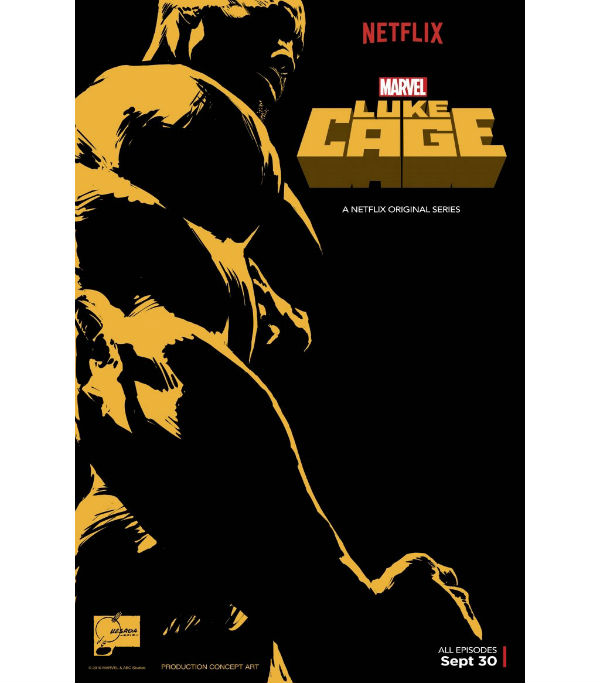 From July 21st – July 24th, 2016 the San Diego Comic-Con took take place at the San Diego Convention Center, with a special panel for Marvel's Luke Cage.
While the Avengers battle it out on a global scale, the Marvel Cinematic Universe also plays host to an equally intriguing set of street-level stories in Netflix's growing collection of Defenders TV shows.
Currently consisting of two seasons of Daredevil and one season of Jessica Jones, the Defenders universe is set to expand further this year with the arrival of Luke Cage, which stars Mike Colter in the title role as a man who is virtually invincible – but unfortunately not immune to trouble.
Luke Cage (also known as Power Man in the comics) was first introduced in Jessica Jones as the titular private investigator's local bartender/lover. Since both characters have superpowers they made for a fiery romantic match, but secrets from Jessica's past meant that their relationship was also pretty tumultuous. It's as-yet unconfirmed whether Jessica Jones star Krysten Ritter will make an appearance in Luke Cage, but based on what we've seen from the Netflix shows so far, there's bound be at least a few crossover elements.
In addition, Luke Cage was part of Marvel's TV lineup at San Diego Comic-Con 2016, with Colter in attendance along with his co-star the fantastic Alfre Woodard and show runner Cheo Hodari Coker. To get fans excited for what was a sneak peek at some new footage from the show, Marvel has released the first poster for Luke Cage (check it out above) – a simple but effective design with artwork by Joe Quesada.
Lucky fans in attendance could have picked up the limited edition copy of this poster at the Marvel booth at any time throughout the convention (including Preview Night). Quesada, who is a veteran comic book artist as well as being Marvel Entertainment's chief creative officer, told TV Insider, "There's always great pressure with superhero posters… You've got one shot to encapsulate a character with a pose that's provocative and that you hope will someday be iconic." Quesada also praised the series' lead, saying, "Mike gives Luke a smoldering strength… He's sexy and calming. And the ladies love it."
Luke Cage season 1 aired on September 30th, 2016 and we've been enjoying every episode.
Price: $ 69.95
Related Articles
---