---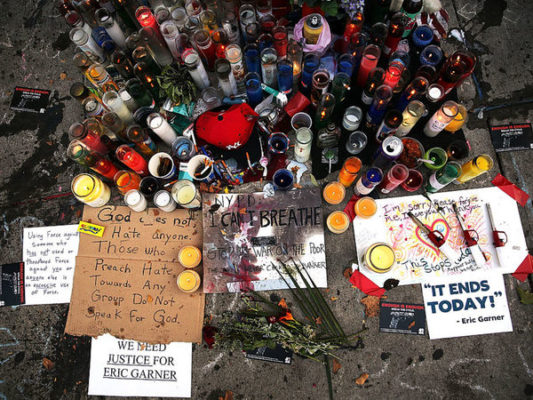 Chokeholds are one step closer to becoming illegal in New York after the state Assembly passed the Eric Garner Anti-Chokehold Act, which Gov. Andrew Cuomo has promised to sign.
New York Assembly members voted overwhelmingly Monday in support of A06144, a bill criminalizing aggravated strangulation for police officers, by a vote of 140 to three.
"We're going to make sure next time this happens in New York State, police officers will be going to jail," said Assembly Member Walter Mosely, who sponsored the bill.
"They are here to enforce the law, not to be above it."
The move comes as protests calling for police policy reform erupted across the nation in the wake of the death of George Floyd, a man who died with a Minneapolis police officer's knee on his neck.
Video of Floyd pleading for his life drew quick comparisons to Garner, who died in 2014 on Staten Island after former NYPD officer Daniel Pantaleo held him in a chokehold, even though Garner cried out, "I can't breathe."
Gov. Andrew Cuomo pledged Monday to sign any of the 50-A bills — which include law to make police disciplinary records transparent and banning race-based and false 911 reports — that reach his desk.
"Ban chokeholds," Cuomo said. "We went through that with Eric Garner. How many times? But pass a law that says that."
Chokeholds are banned in New York City, but local electeds are making similar moves to criminalize police strangulation on the municipal level.
Photo credit: Wikipedia.
---