---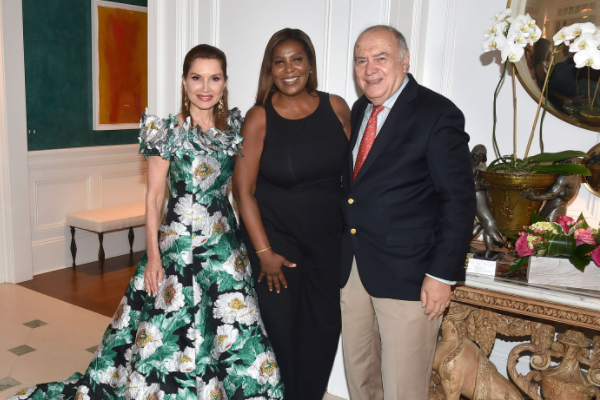 New York philanthropist, author, and TV host Jean Shafiroff, and her husband, Martin Shafiroff, vice chairman of investment banking firm Stifel.
Hosted guests at their gorgeous Southampton home for the 63rd Stony Brook Southampton Hospital (SBSH) Annual Summer Party. The format of the party was 'galas in your garden'.
Among the many notable guests were: Jean Shafiroff, Martin Shafiroff, New York Attorney General Letitia James, Robert Chaloner, Chief Administrative Officer for SBSH, NY Assembly Woman Rebecca Seawright, Southampton Town Supervisor Jay Schneiderman, Harlem's John, and Margo Catsimatidis, Southampton Village Mayor Jesse Warren, Patricia Silverstein, Roger Silverstein, Mirella Cameran-Reilly, Elizabeth Shafiroff, Jacqueline Shafiroff, Ruth Miller, Maria, and Kenneth Fishel, Oscar Mendez, Dan Gasby, Tisha Collette, Rich Wilkie, Steven Stolman, Dr. Peter Michalos, Isabel Orlansky, Lee Fryd, Lucia Hwong Gordon.
Thirty mini, 'galas in your garden' took place at patrons' homes from Westhampton to Montauk. Proceeds support the Jenny & John Paulson Emergency Department at SBSH, the first hospital on the East End to be granted Level III Trauma Center verification from the American College of Surgeons (ACS).
It is staffed by Board Certified Emergency Physicians and serves the community 24/7, all year round.  A portion of the proceeds also goes towards building the new East Hampton Emergency Department on Pantigo Place; to ensure that all residents and visitors to the East End can access world-class healthcare when they need it, close to home.
Audrey and Martin Gruss hosted a poolside party in their exquisite gardens at their home in Southampton, accompanied by guests such as Jamee and Peter Gregory. Jimmy Nederlander Jr. helped his parents Jimmy and Margo Nederlander entertain guests including Jonathan and Somers Farkas.
Laura Lofaro and Jim Freeman joined Sheila and Joe Fuchs; Jean Little joined Ann Grimm's group, Cindy and Ladd Willis celebrated with friends, and Caitlin and Kevin O'Connell entertained guests including Michael and Heather Nardy. In East Hampton, Jim and Hollis Forbes enjoyed their evening with friends including Allegra and Martin Kelly.
Robert Chaloner, Chief Administrative Officer for SBSH toasted all hosts and guests via a zoom link and thanked everyone for their continued support of the Hospital. Wölffer Estate Vineyards returned as Title Sponsors of the event and Elegant Affairs Catering delivered all guests with three-course meals, wines courtesy of Wölffer Estate Vineyards, and floral décor. Guests were able to choose from a range of dinner options including a fully customized á la carte dinner with a chef, bar and wait staff, custom cocktails, china, and silverware.
Jean Shafiroff is a philanthropist, humanitarian, TV host, writer, and the author of the book "Successful Philanthropy: How to Make a Life By What You Give". Jean is often referred to as "the first lady of philanthropy" by the press because of her generosity and extensive work as a volunteer fundraiser and leader in the philanthropic world. She serves on the boards of many charitable organizations and each year chairs upwards of eight different charity galas. Among the many causes, she champions are those involved in women's rights, rights of the underserved, health care, and animal welfare.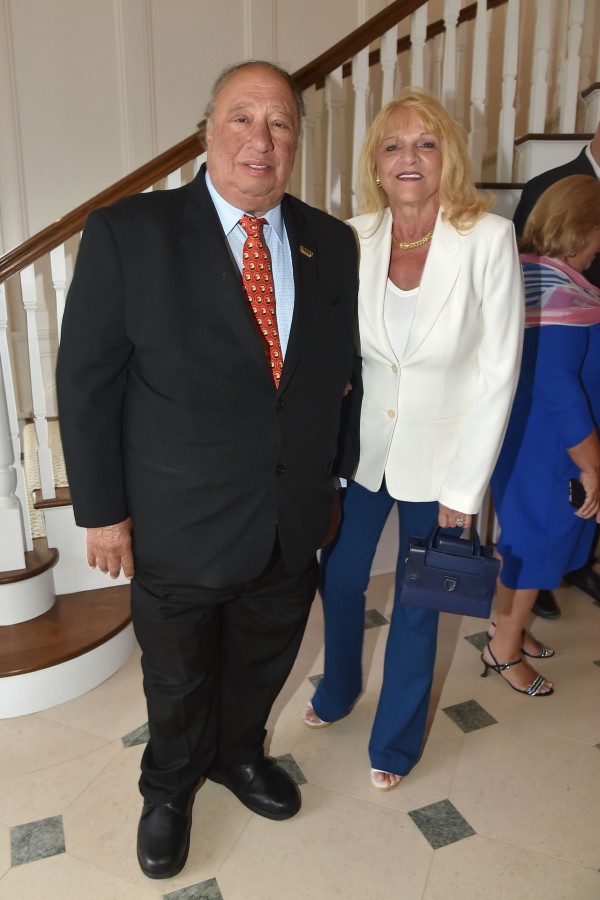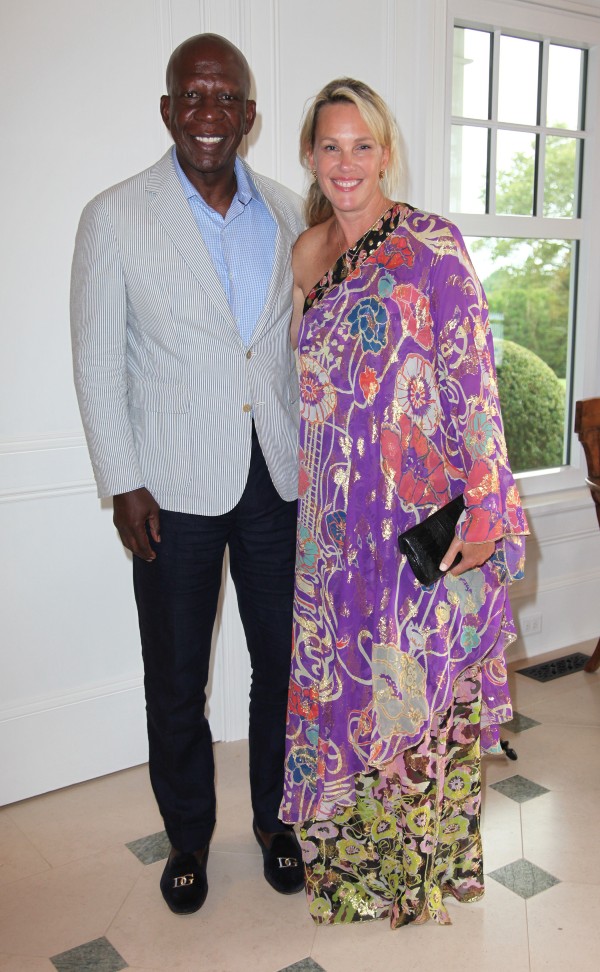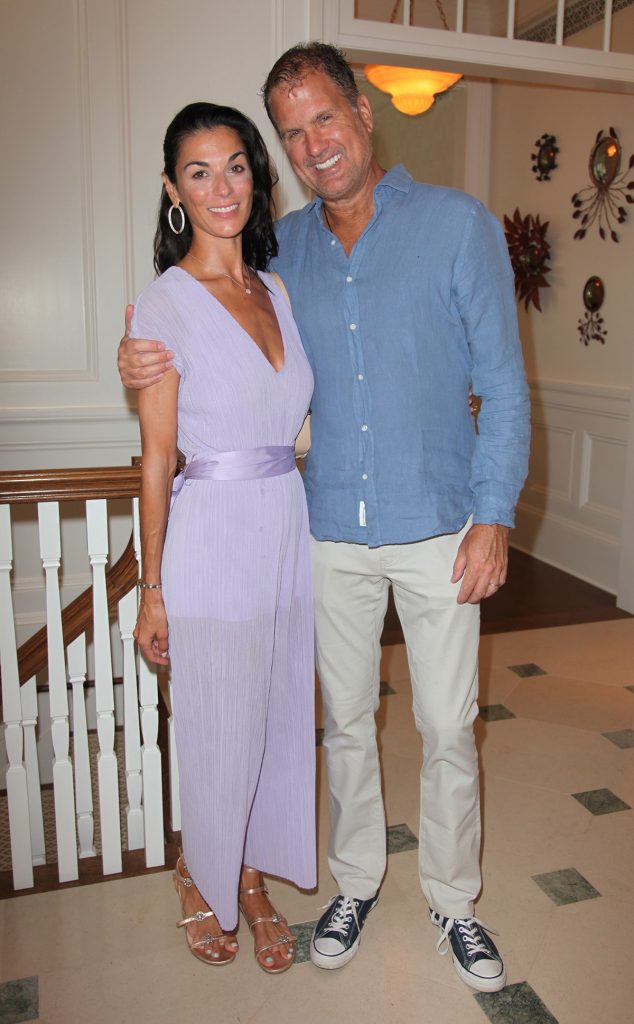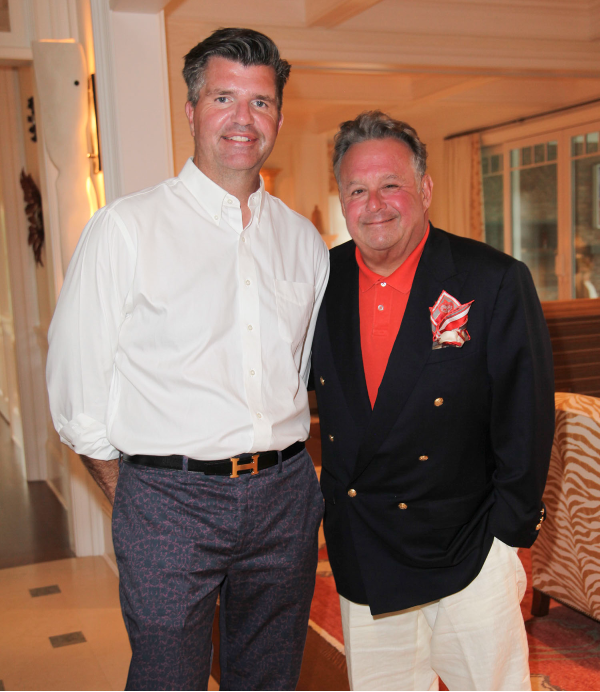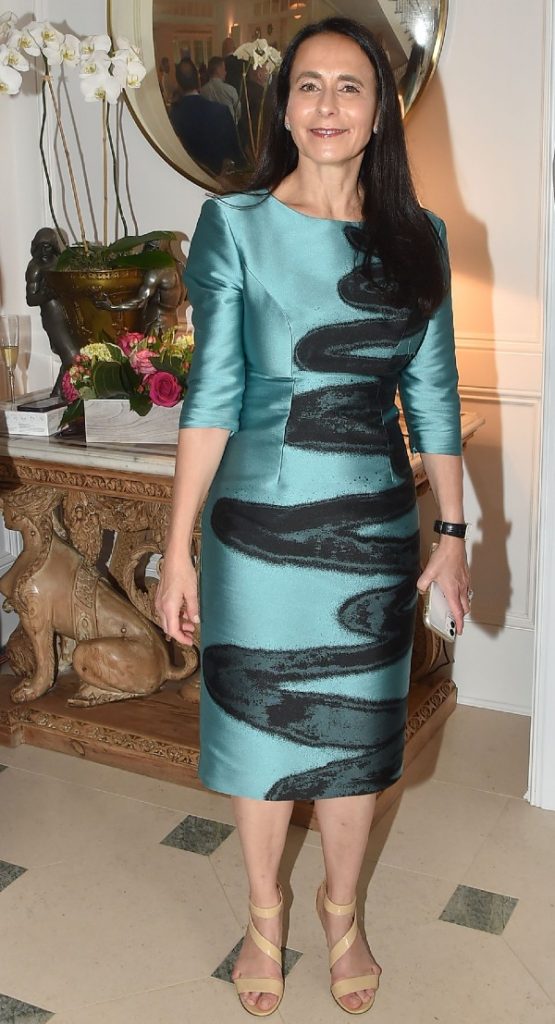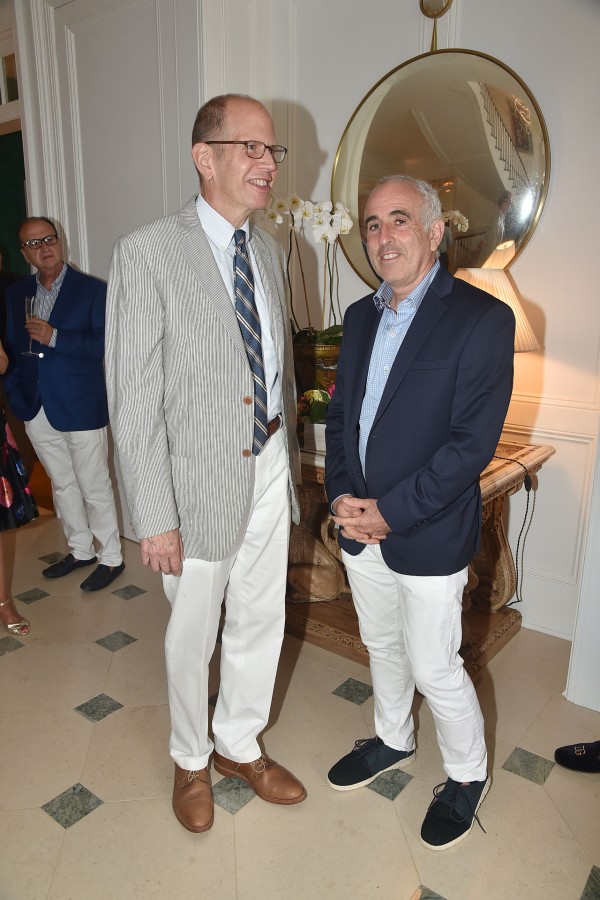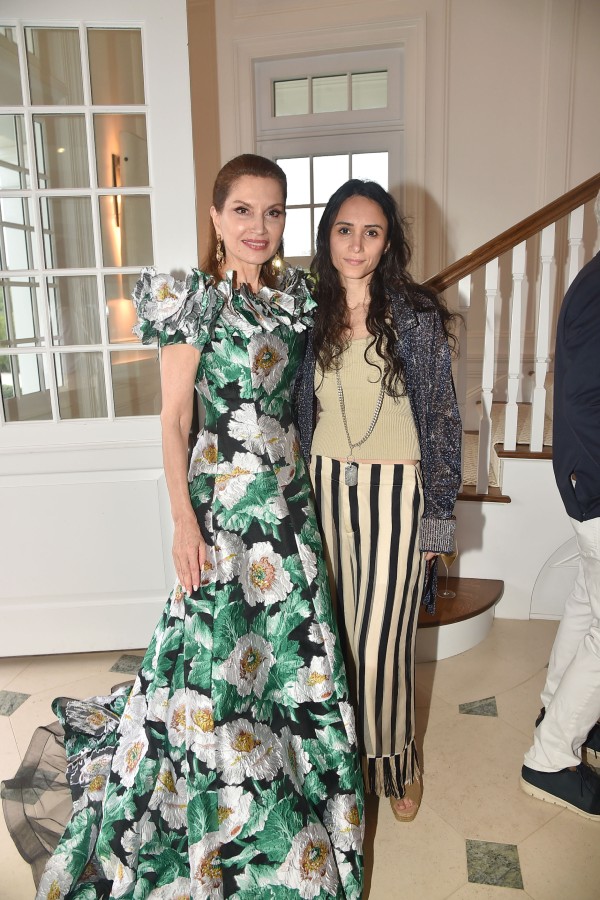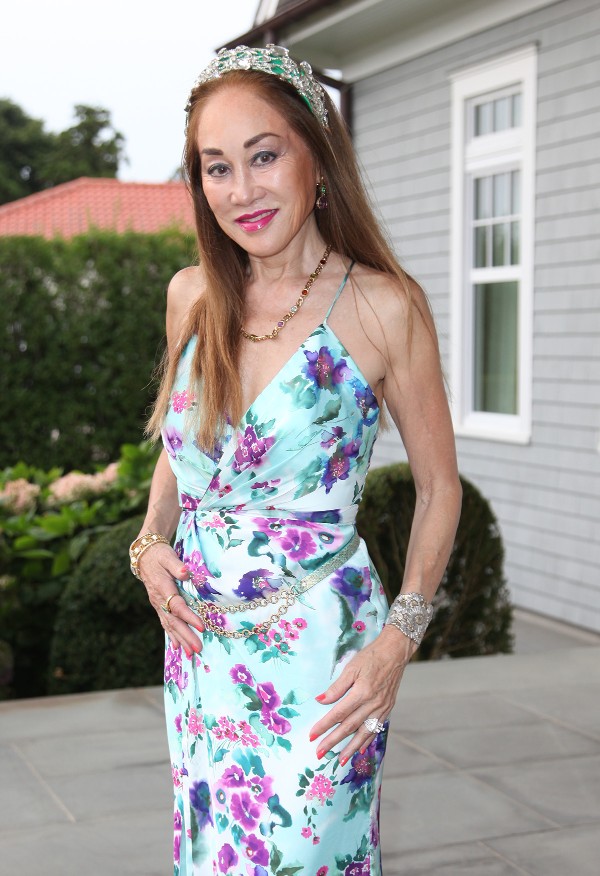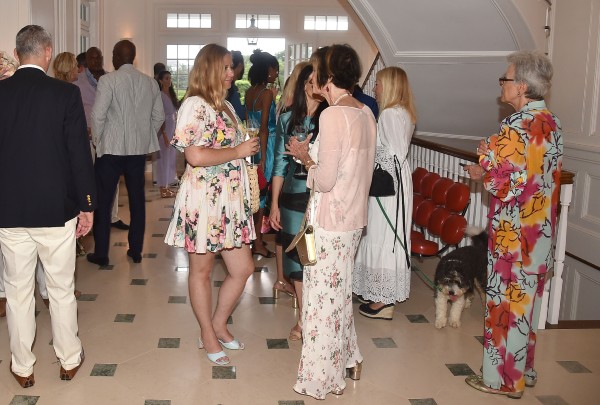 Jean serves on the boards of the American Humane, Southampton Hospital Association, NYC Mission Society, French Heritage Society, Couture Council of The Museum at FIT, Global Strays, New York Women's Foundation, and Southampton Animal Shelter Foundation Honorary Board. A Catholic, she served on the board of the Jewish Board for 28 years and now is one of their honorary trustees.
In addition, Jean is an ambassador for American Humane and is the national spokesperson for the organization's "Feed the Hungry" Covid-19 program, an initiative designed to provide food for 1,000,000 shelter animals.  Jean is the ambassador of the Southampton Animal Shelter Foundation and a key donor and volunteer fundraiser for their work. She is a New York Women's Foundation Board Alumna who remains very active with the Foundation and with women's issues in general.
For her philanthropy, Jean has been honored many times by groups including the Stony Brook Southampton Hospital, American Heart Association, American Cancer Society, New York City Mission Society, Southampton Animal Shelter, Surgeons of Hope, Al Sharpton's National Action Network, the Ellen Hermanson Foundation, Pet Philanthropy Circle, Animal Zone International, Youth Counselling League, the NYC International Film Festival Foundation, the Jewish Board, and the Hadassah. In December 2020 Dan's Paper named her Philanthropist of the Year at their Long Island Power Women's Award Ceremony.
Jean is the producer and host of the television show "Successful Philanthropy" which airs six times weekly through LTV studios in East Hampton, NY, as well as in New York City on Manhattan Neighborhood Network (MNN): Spectrum Channel 34 and 1995, Verizon/FiOS Channel 33, and RCN Channel 82. The show will open in additional markets in 2021. On her TV program, Jean interviews an eclectic mix of leaders in the world of philanthropy as well as actors, artists, business and civic leaders, and even a U.S. presidential candidate.
Photo credit: 1) Jean Shafiroff, Letitia James, Martin Shafiroff. 2) John Catsimatidis, Margo Catsimatidis. 3) Dan Gasby, Tisha Collette. 4) Patricia Silverstein, Roger Silverstein. 5) Rich Wilkie, Steven Stolman. 6) Mirella Cameran-Reilly. 7) Jesse Warren. 8) Robert Chaloner, Jay Schneiderman. 9) Robert Chaloner, Jay Schneiderman . 10) Jean Shafiroff, Elizabeth Shafiroff. 11) Lucia Hwong Gordon. 12) Crowd. By Patrick McMullan.


---