---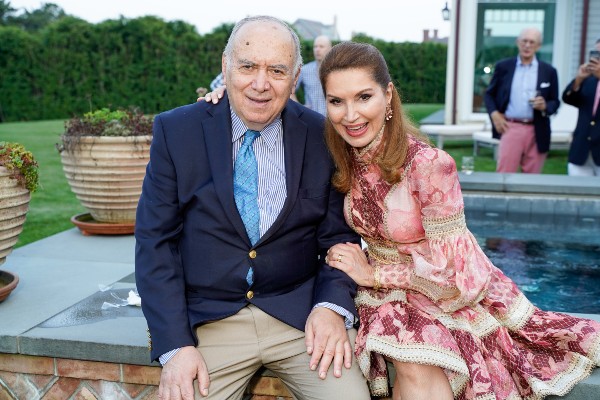 New York philanthropist, author, and TV host Jean Shafiroff, and her husband, vice chairman of wealth management and investment banking firm Stifel, Martin Shafiroff.
They hosted over 100 guests at their beautiful Southampton home at the launch reception for the Stony Brook Southampton Hospital's 63rd Summer Party, which will once again be a 'host at home' format.
Among the many notable guests were: New York State Assembly Member, Rebecca A. Seawright, former executive director of the Council of Fashion Designers of America (CFDA) and creator of New York Fashion Week, Fern Mallis, Public Speaker, Philanthropist, LGBTQ+ Activist & Advocate, Judith Kasen-Windsor, Fashion Designer, Jill Stuart, and award-winning skincare entrepreneur, Peter Thomas Roth; Jean Shafiroff who serves of the board of the Southampton Hospital Foundation as well as seven other charitable organizations.
Other notable guests included: co-founder of public relations firm, Zimmerman-Edelson, Robert Zimmerman, Chief Administrative Officer of Stony Brook Southampton Hospital, Robert Chaloner, and Southampton Town Supervisor, Jay Schneiderman.
Local philanthropists and Hospital trustees also in attendance were Laura Lofaro Freeman and James Freeman, Alan and Barbara Glatt, Patricia Stewart and Frank MacNamara, Melanie & John Wambold, and Allison Morrow, and Co-founder and chairwoman of The Ellen Hermanson Foundation, Julie Ratner.
Commenting Jean Shafiroff says,
"Stony Brook Southampton Hospital is the only hospital on the East End and provides first-class healthcare services to our community.

It also operates the only Emergency Department on the South Fork and treats all patients, 24/7, 365 days of the year.

The hospital is essential for all visitors and residents of the East End of Long Island, no one wants to live in a community without access to excellent healthcare.

"That is why, my husband Marty and I are so pleased to be able to support the hospital in every way we can. The Summer Party is the hospital's biggest fundraiser, and all proceeds go to the Emergency Department, we hope that everyone who can, buys a table and supports the hospital in this way."

The rain stayed away so guests were able to enjoy the beautiful waterfront patio and gardens, as well as delicious catering by Cornelia Guest Events.

Alex Donner provided classic cocktail party tunes. Jared Suskin from Patrick McMullan and Getty Images captured the beautiful evening of friends and philanthropy.
For tickets and more information on the Hospital's Summer Party, visit https://southampton.stonybrookmedicine.edu/news/special-events.
Jean Shafiroff is a philanthropist, humanitarian, TV host, writer, and the author of the book "Successful Philanthropy: How to Make a Life By What You Give".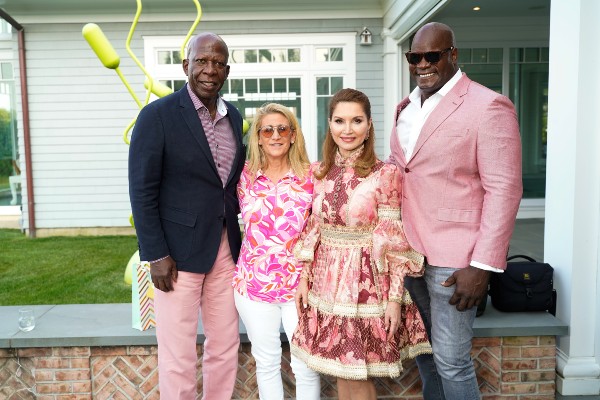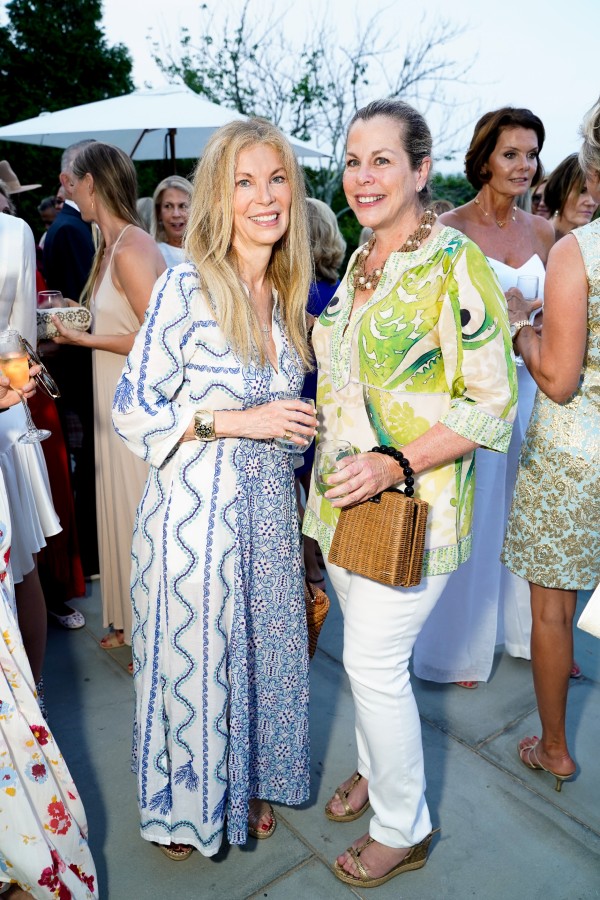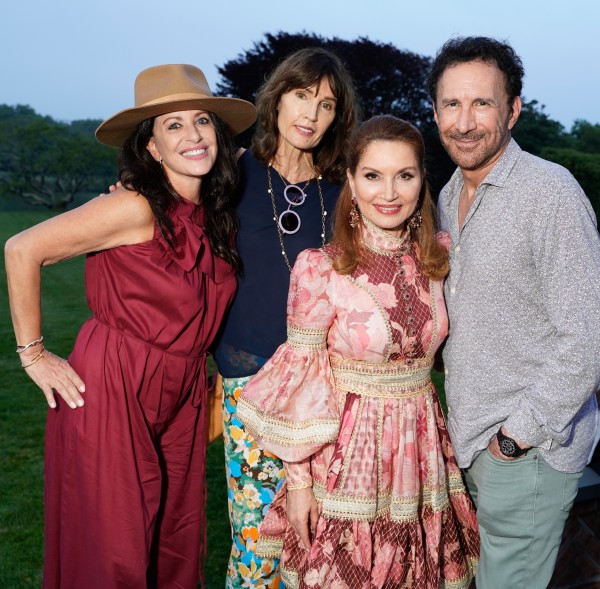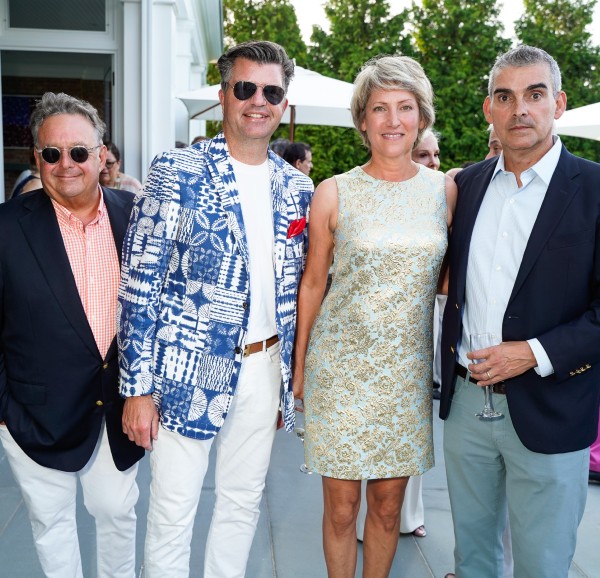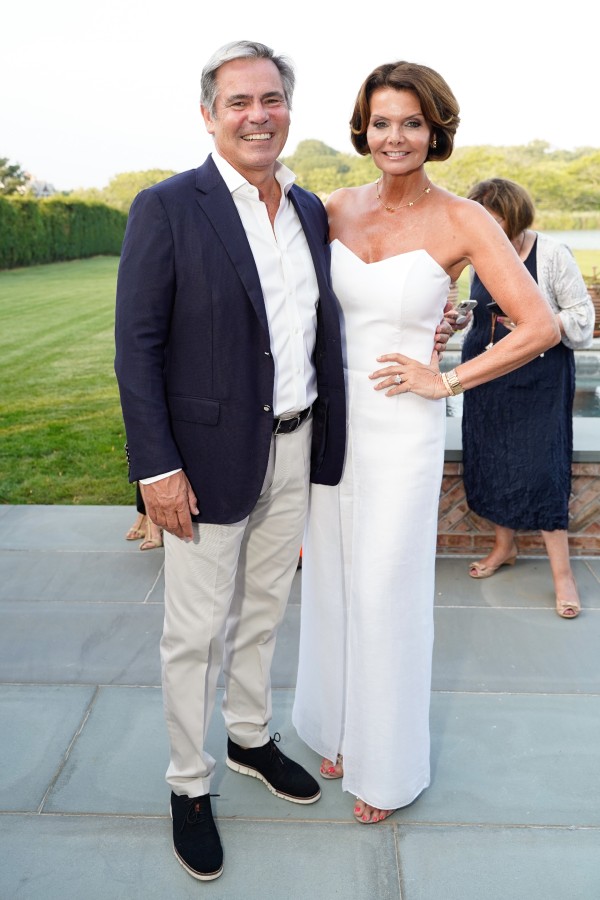 Jean is often referred to as "the first lady of philanthropy" by the press because of her generosity and extensive work as a volunteer fundraiser and leader in the philanthropic world.
She serves on the boards of many charitable organizations and each year chairs upwards of eight different charity galas.
Among the many causes, she champions are those involved in women's rights, rights of the underserved, health care, and animal welfare.
Jean serves on the boards of the American Humane, Southampton Hospital Association, NYC Mission Society, French Heritage Society, Couture Council of The Museum at FIT, Global Strays, New York Women's Foundation, and Southampton Animal Shelter Foundation Honorary Board.
A Catholic, she served on the board of the Jewish Board for 28 years and now is one of their honorary trustees.
In addition, Jean is an ambassador for American Humane and is the national spokesperson for the organization's "Feed the Hungry" Covid-19 program, an initiative designed to provide food for 1,000,000 shelter animals.
Jean is the ambassador of the Southampton Animal Shelter Foundation and a key donor and volunteer fundraiser for their work.
She is a New York Women's Foundation Board Alumna who remains very active with the Foundation and with women's issues in general.
For her philanthropy, Jean has been honored many times by groups including the Stony Brook Southampton Hospital, American Heart Association, American Cancer Society, New York City Mission Society, Southampton Animal Shelter, Surgeons of Hope, Al Sharpton's National Action Network, the Ellen Hermanson Foundation, Pet Philanthropy Circle, Animal Zone International, Youth Counselling League, the NYC International Film Festival Foundation, the Jewish Board, and the Hadassah.
In December 2020 Dan's Paper named her Philanthropist of the Year at their Long Island Power Women's Award Ceremony.
Jean is the producer and host of the television show "Successful Philanthropy" which airs six times weekly through LTV studios in East Hampton, NY, as well as in New York City on Manhattan Neighborhood Network (MNN): Spectrum Channel 34 and 1995, Verizon/FiOS Channel 33, and RCN Channel 82.
The show will open in additional markets in 2021. On her TV program, Jean interviews an eclectic mix of leaders in the world of philanthropy as well as actors, artists, business and civic leaders, and even a U.S. presidential candidate.
For more information about Jean Shafiroff, please visit: jeanshafiroffofficial.com
Photo credit: 1) Martin Shafiroff and Jean Shafiroff. 2) Dan Gasby, Judith Kasen-Windsor, Jean Shafiroff, Ron Myers. 3) Laura Lofaro-Freeman, Barbara Glatt. 4) Jill Stuart, Anne Bezamat, Jean Shafiroff, Peter Thomas Roth. 5) Steven Stolman, Rich Wilkie, Melanie Wambold, Oscar Mandes. 6) Rudy Touzet, and Lydia Touzet. By Patrick McMullan.


---