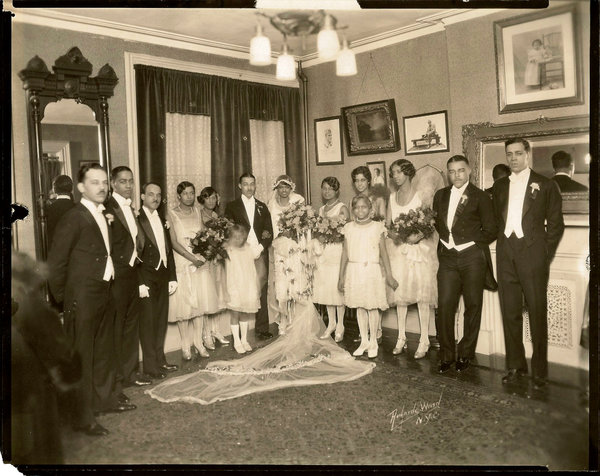 The Marion A. Daniels and Sons Funeral Home, with three contiguous townhouses was located at 164 West 136th Street in Harlem, NY.
Marion Daniels and her husband, Orlander Daniels, had four children, including Rolfe Lee, Mr. Daniels's grandfather. They went into the mortuary business in 1905, renting space on West 61st Street and later on West 134th. In 1912, after Orlander Daniels died of a heart attack, Mrs. Daniels bought the first of the three townhouses she would own on 136th Street. Its top two floors became the family residence; the two lower floors were the Marion A. Daniels and Sons Funeral Home.
That they were there at all may have been because of the efforts of Philip A. Payton Jr., a black real estate agent and property manager. Mr. Payton, who was known as the father of Harlem, "jousted with recalcitrant white owners," wrote Christopher Gray in a 1991 Streetscapes column in The New York Times. "In one case, he sold some buildings to a white syndicate which unexpectedly evicted the black tenants. Payton then bought two nearby apartment houses and filled them with blacks. In this way, block by block, Harlem became a black community."
That community included Madame C. J. Walker, one of Mrs. Daniels's neighbors and the millionaire creator of beauty and hair-care products for black women, who lived with her daughter, A'Lelia, in a grand home fashioned from a pair of rowhouses at 108-110 West 136th Street. (A'Lelia Walker, a key figure in the Harlem Renaissance, would later become close to Rolfe Lee Daniels, and to the poet Langston Hughes, a distant Daniels relative.)
Another neighbor was the pastor of the A.M.E. Zion Church, Benjamin C. Robeson, Mrs. Daniels's dear friend and a brother of Paul Robeson, the singer, actor and activist.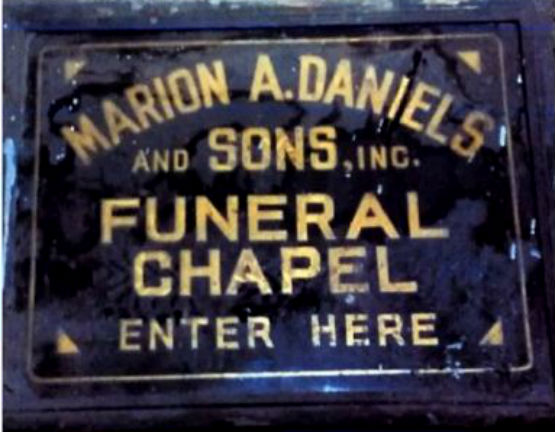 Mrs. Daniels's died in 1940, his great-uncle Theodore Daniels Sr., bought out his grandfather's interest in the business, and his grandfather opened his own funeral home on St. Nicholas Avenue. "Marion Daniels & Sons Inc." remained written in gold block letters on the facade of 164 West 136th Street.
Photo credit: 1) An old wedding photo that took place at the property in 1920. 2) Business sign recently discovered after it was sold by great grandson David Daniels.
Related Articles