---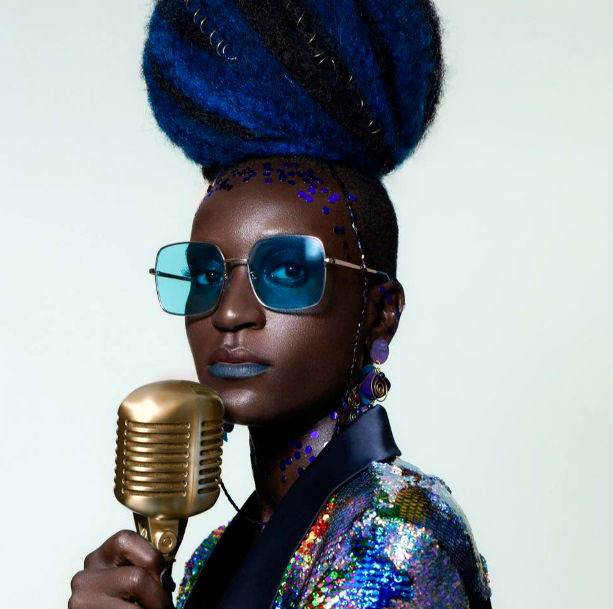 By Matt Diehl
In popular music, the rise of the anti-diva has proven the defining meme of the last decade. Artists ranging from Adele and Amy Winehouse
to Solange and Janelle Monae have recreated the diva paradigm in their own distinct images – using their unique voices and personas to share the particular complexities of their existence. Now there's another contender in this illustrious group: the dynamic, innovative, buzzed-about singer-songwriter known as Marieme – a presence at once as glamorous as she is brutally honest in her music.
Like those who paved the way before her, Marieme (the artist moniker of Marieme Diop) was influenced by the iconoclastic greats who created their own lanes: Erykah Badu
, Dusty Springfield, Aretha, Nina Simone, Billie Holiday
, Lauryn Hill, Sarah Vaughn
. What sets Marieme apart, however, is both her combination of a bold, expressive multi-octave voice and her individual perspective as a socially-conscious world citizen.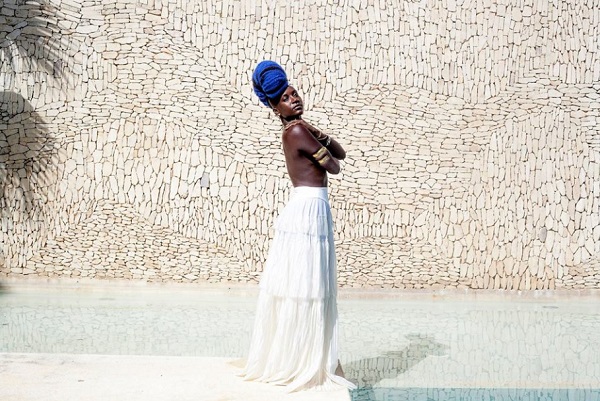 Six months after Marieme was born in the African nation of Mauritania, her life changed forever. When war broke out between Mauritania and her parents' native Senegal, Marieme and her family were forced to escape. "We literally got on the last plane before the war went crazy," Marieme
explains from her current home base in Santa Monica, California. Her father, a top executive at a major electrical company in the region, was stripped of his livelihood. Before the war, the Diop family had a large home with staff and two cars; after, they were left with nothing. Marieme and her siblings went to live with their aunt in Senegal while her father and mother moved to the United States, settling in New York City's Bronx neighborhood. It would be five years before they would be able to bring the rest of the family together again.
"Before my family came to New York, I hadn't been exposed to many other cultures and ethnicities," she explains. "I didn't speak English – only French and [the Senegalese language] Wolof."
"My parents made such incredible sacrifices to give us a better life," Marieme
notes. "It was so hard for my dad to start back over, but he moved across the world to give us a more stable life, after all, we'd been through." Marieme
was just seven years old when she moved to the United States and thrust into a new, incredibly strange environment. "Before my family came to New York, I hadn't been exposed to many other cultures and ethnicities," she explains. "I didn't speak English – only French and [the Senegalese language] Wolof."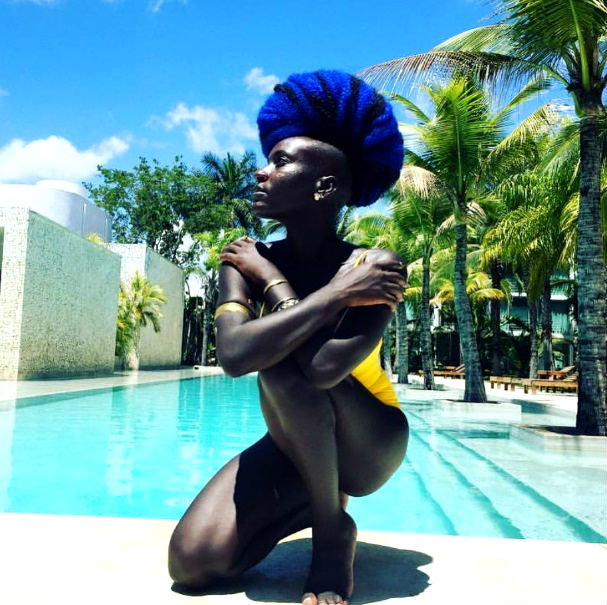 The resulting move would foment an identity crisis that Marieme would turn into a powerful, essential theme in her musical vision. That's clear in Marieme's breakout song "Leave" – a powerful anthem of self-reliance and the importance of changing and evolving that has propelled her quickly to the attention of the music industry. Indeed, not long after "Leave" began to make the rounds, Marieme was signed by top booking agent Tom Windish of Paradigm Talent Agency; a publishing deal with storied music-biz A&R exec/music supervisor Jason Markey and Universal Music Publishing Group, and writing sessions with notable producers like Neff-U (Michael Jackson, Eminem, Justin Bieber, Dr. Dre, Ne-Yo) quickly followed.
On "Leave", a collaboration with another noted producer/songwriter, Andy Rose (Alan Stone, Billy Currington), Marieme soulfully conveys the true tale of walking away from everything she knew to create a new life over a stirring yet mournful gospel progression: "I still believe in love and the time that it takes/But for now, we are better off alone," she sings on "Leave"'s indelible chorus. Marieme wrote "Leave" early in 2017, just after she'd arrived in Los Angeles to commit fully to her musical career. "'Leave' is about leaving my old life to really pursue this dream, and the sacrifices, heartbreak, and redemption that came with that choice," Marieme says. "Leave" would become Marieme's signature song – a flag in the ground vividly expressing who she is as an artist. "It was scary to leave my home and family, but when I made the leap, everything started happening," she says. "It felt like a sign that I did the right thing."
Attempting a career in music is a challenge for even the most talented among us. But for Marieme, that move meant finding a new peace with the culture that birthed her. "As my parents are devout Muslims, we didn't listen to music in my family's household in Senegal," she notes. "However, once we got to America, I fell in love with music in a way I couldn't deny." Marieme actually learned English initially from the pop songs of Britney Spears and Christina Aguilera and would work up girl-group routines with her sisters inspired by Destiny's Child and Eden's Crush. This passion ignited by a chance find right under her nose.
"… I discovered I loved music so much."
"I found a box of CDs hidden under my parents' bed," Marieme says. "It was full of Mariah Carey and Celine Dion
albums. They became my north star: from them, I discovered I loved music so much." Music, in fact, became a safe haven for Marieme, who was often brutally teased by her peers because of her fresh immigrant status. "I wasn't allowed to have that dream," she says. "I didn't even know I could sing. It wasn't even something I could've even considered in the world I came from. But I took refuge in music like nothing else. I would listen to Celine Dion or Mariah or Mary J. Blige and just try to sing along and feel what they were feeling."
"…I had to find my own voice within those powerful influences."
Marieme even secretly joined an after-school choir to explore her new passion. Her true musical emancipation, however, would come with her discovery of self-possessed iconoclasts like Lauryn Hill and Amy Winehouse. "That's when I realized music could change the world for the better," Marieme says. "At first, I probably sounded too much like Lauryn, Amy or Duffy. I had to find my own voice within those powerful influences."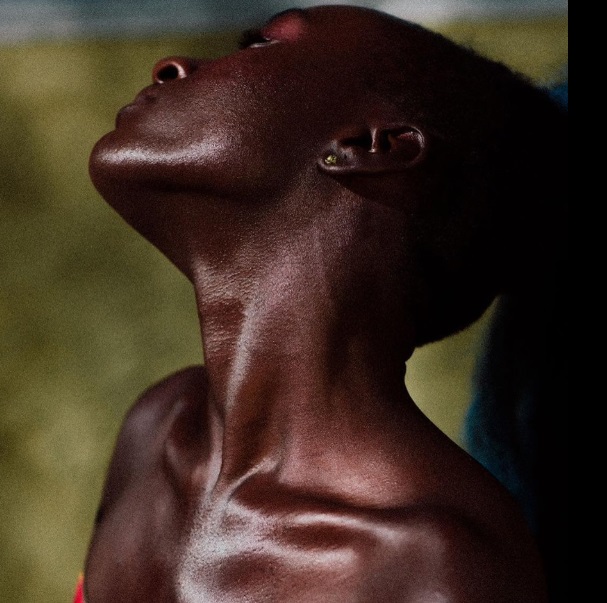 Like Hill, a profound humanist social consciousness organically resides in Marieme's soul searching – which blends the personal and political effortlessly as a result of all she's experienced as a true global citizen. Powerful songs from Marieme's forthcoming solo debut album embody this crucial quality of Marieme's burgeoning artistic and songwriting identity. As such, "Love Child
" (a collaboration with Danny Burke, credits TK) examines society's relationship with freedom in today's modern era – but via dazzling Duke Ellington
-meets-Wu-Tang syncopation. ("First there was the seed/Imagine the possibilities/How they came to be/We came into this world free…") "Going Rogue" uses metaphors of combat to express the personal divides we allow into our world, while "Ask For Help" proves a straight-up, sincere, affecting plea for understanding and tolerance – showing how we must find collective strength in our individual vulnerabilities.
"I wrote those with Neff-U the first day we worked together – the music and messages just exploded out of our collaboration," Marieme says. "Lauryn Hill
showed me how music could affect people and make them really think. And Amy Winehouse, too – she was like my Kurt Cobain. When she died, that's when I was like, 'That's it – now I really have to do this.' What I want to do is remind people of the most important, basic human qualities – basically, to write a manual in songs helping us learn to love ourselves."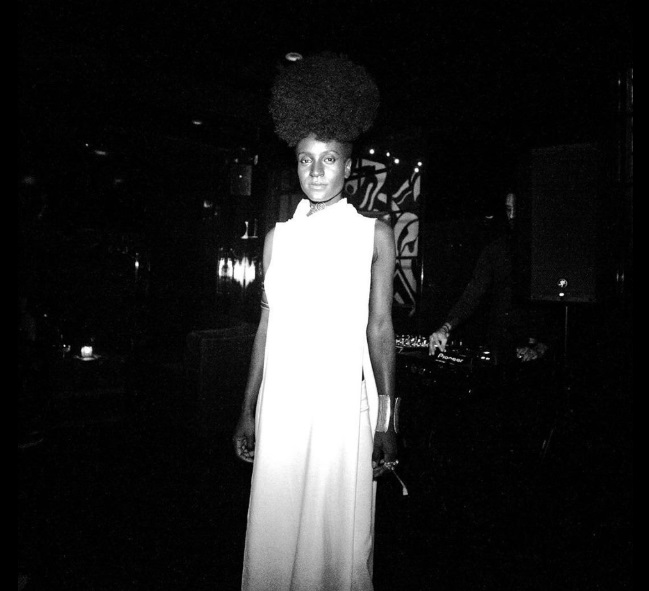 Finding encouragement performing open mics and garnering attention from a virtuosic YouTube cover of "Back to Black
," Marieme gradually began to realize her passion for music could be her career. That path revealed itself when Marieme went as far as her parents would allow – in her case, the University of Buffalo. There she studied journalism and communications – even winning a prestigious feature-writing internship in London – but everything changed when she heard Billie Holiday in a jazz history class. "I'm defiantly old school!," she laughs. "I chose the right influences – Nina Simone, Billie Holiday, Nancy Wilson
, Sarah Vaughn. But I also started studying the greats from all places, too – Muhammad Ali, Michael Jordan, Michael Jackson, I wanted to see what made them them."
So energized, Marieme embraced bohemian life and new concepts of spirituality – often singing with DJs and becoming a regular performer at events in New York City. But her current persona truly evolved out of insights and epiphanies she received a year ago after traveling to Peru for a meditation ceremony. A fan of manga, animation, and cosplay as much as music, Marieme
went on to create a fantastical performing persona whose chameleonic shifts suggest David Bowie
. She even makes her own distinctively glam outfits herself – displaying a strong hand in individually creating the artist that will soon be revealed to the public in full flower. "This is a big leap," she says. "It's all been slowly marinating and cultivating, evolving into something complicated but exciting. Thankfully, now it's cool to be multi-dimensional. I really imagine a better world in my songs, and I'm proof music can do that. Music changed my life, and I want to help it change other lives, too."
Go social with Marieme.
Photo credit: 1-6) Marieme By.Paco Betanzos
---