---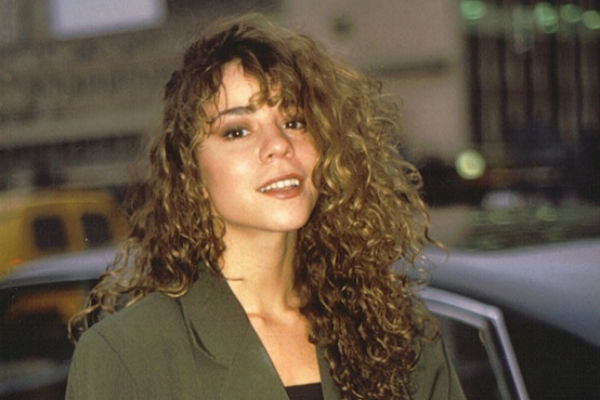 Mariah Carey, born March 27, 1969, or 1970, is an American singer-songwriter, record producer, actress, entrepreneur, philanthropist, entertainer, and deep family roots in Harlem, NY.
The Early Years
The New Yorker writes that early on in Mariah Carey's affecting new memoir, "The Meaning of Mariah Carey," she tells a story about being three years old, shaking in terror after twelve police officers stormed into her cramped home in Long Island to "manage" an altercation between her father and her brother. "I didn't know if they had come to save us or kill us," Carey writes. "It was Long Island in the 1970s, and two Black males were being violent—the appearance of the police almost never meant that help had arrived."
In the aftermath, young Mariah's great aunt, Nana Reese, a "prophetess" who serves as a pastor at an African Methodist Pentecostal church in Harlem, comforts Carey with a vague yet potent prediction. "Don't be scared of all the trouble you see," she says. "All your dreams and visions are going to happen for you." Carey's survival depends on such cues, what some religious people might call "signs and wonders," which can be tucked away and worked over like worry stones. She has little else but her faith.
Her childhood is marked by constant moves, mainly between various parts of Long Island, where she lives with her mother; she stays with her father in Brooklyn Heights on Sundays, and she occasionally visits her paternal relatives, who live in Harlem.
Visits with her father's relatives in Harlem produce a similarly rare cultural belonging even when the neighborhood kids insist she must be white, as her African American cousins claim her as kin.
Her Career
She was signed to Columbia Records in 1988 and rose to fame after releasing her eponymous debut album two years later. Carey is the first artist in history to have their first five singles become consecutive number one songs on the Billboard Hot 100 (from "Vision of Love" to "Emotions"). Renowned for her five-octave vocal range, melismatic singing style, and signature use of the whistle register, Carey is referred to as the "Songbird Supreme" by Guinness World Records.
In 1993, Carey married Sony Music head, Tommy Mottola. She achieved worldwide success with follow-up albums Music Box (1993), Merry Christmas (1994), and Daydream (1995). These albums spawned some of Carey's most successful singles, including "Hero", "Without You", "All I Want for Christmas Is You", "Fantasy", "Always Be My Baby", as well as "One Sweet Day", which topped the US Billboard Hot 100 for 16 weeks and became Billboard's Song of the Decade (1990s Decade).
After separating from Mottola, Carey adopted a new image and incorporated more elements of hip hop into her music with the release of Butterfly (1997) and Rainbow (1999). Billboard named her the country's most successful artist of the 1990s, while the World Music Awards honored her as the world's best-selling music artist of the 1990s, and the best-selling female artist of the millennium.
After eleven consecutive years charting a US number-one single, Carey parted ways with Columbia in 2001 and signed an $80 million recording contract with Virgin Records in April of that year. However, following her highly publicized physical and emotional breakdown, as well as the critical and commercial failure of her film Glitter (2001) and its accompanying soundtrack, her contract was bought out for $28 million by Virgin and she signed with Island Records the following year.
After a relatively unsuccessful period, she returned to the top of music charts with The Emancipation of Mimi (2005), the world's second-best-selling album of 2005. Its second single, "We Belong Together", topped the Billboard Hot 100 for 14 weeks and became Billboard's Song of the Decade. Her performance as a social worker in the 2009 coming-of-age drama film Precious garnered a positive response from critics and won her the Breakthrough Actress Performance Award at the Palm Springs International Film Festival.
Throughout her career, Carey has sold over 200 million records worldwide, making her one of the best-selling music artists of all time. With a total of 19 songs topping the Billboard Hot 100, Carey holds the record for the most number-one singles by a solo artist, a female songwriter, and a female producer, and she is the only artist to hit number one on the chart in each year of a decade (1990s decade). According to the Recording Industry Association of America (RIAA), she is the second-highest-certified female artist in the United States, with 66.5 million certified album units.
Cary starred in the film Precious a film about the harrowing yet oddly optimistic story of a Harlem girl who is serially raped by her father. The story about the movies the story – was based on the novel Push by Sapphire, a poet and sometime a literacy teacher in Harlem. When Helen Mirren had another engagement, Director Lee Daniels cast Mariah Carey in an unlikely role.
In 2012, she was ranked second on VH1's list of the 100 Greatest Women in Music. In 2019, Billboard named her the all-time top female artist in the United States, based on both album and song chart performances. Aside from her commercial accomplishments, Carey has won five Grammy Awards, nineteen World Music Awards, ten American Music Awards, and fifteen Billboard Music Awards. An inductee of the Songwriters Hall of Fame, she is noted for inspiring other artists in pop and contemporary R&B music.
Personal Life
The New Yorker writes that he isn't a story of self-making so much as it is an account of the suffering of "Little Mariah" and a demonstration of the nebulous relationship between past and present, life and song. In the last section, titled "Emancipation," Carey narrates a night of revelry, after which she and the Harlem rapper Cam'ron drive a purple Lamborghini from downtown Manhattan up to a "dignified and decaying" brownstone on 131st Street in Harlem. The building once housed Nana Reese's storefront church; it was also the place where Carey's mother and father were married. Nana Reese had come to New York with her children from Wilmington, North Carolina, not long after an encounter (about which Carey divulges nothing) with a white policeman and a fire chief.
Reese was accompanied by her sister, Addie, who would later give birth to Carey's father, Roy. Carey poses for a picture in front of the brownstone, in an homage to a photo of Nana Reese taken there, "just before climbing back into the passenger seat of a car that costs more money than [Reese and Addie] ever made in their entire lifetimes." "My women elders," she continues, "who made something from nothing. They had a vision beyond Jim Crow. . . . beyond fear. I wonder if they ever had a vision of what was in store for their little Roy's baby girl?"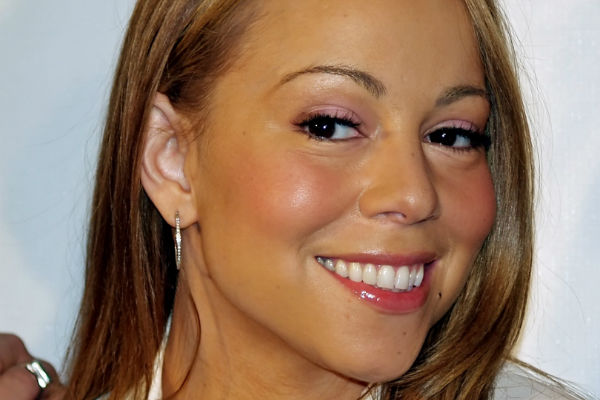 Philanthropy
In August 2008, Carey and other singers recorded the charity single, "Just Stand Up" produced by Babyface and L. A. Reid, to support Stand Up to Cancer. Carey has volunteered for the Police Athletic League of New York City and contributed to the obstetrics department of New York-Presbyterian Hospital Cornell Medical Center.
Present
Carey's memoir, The Meaning of Mariah Carey, co-written with Michaela Angela Davis, was published in September 2020. The book recounts an "improbable and inspiring journey of survival and resilience as she struggles through complex issues of race, identity, class, childhood, and family trauma during her meteoric rise to music superstardom". Carey announced plans to celebrate the 30th anniversary of her debut album through the rest of 2020, in a promotional campaign billed "#MC30".
The campaign was said to feature weekly releases of digital EPs and live recordings, remixes, bonus cuts, rare tracks, a cappella recordings, photos, video footage, and photos. EP releases include: There's Got to Be a Way and Someday (July 24), Make It Happen and Emotions (July 31), Dreamlover, Never Forget You and Anytime You Need a Friend (August 7), Fantasy, One Sweet Day, Always Be My Baby and Underneath the Stars (August 14), Honey, My All, Breakdown, Butterfly and The Roof (Back In Time) (August 28) and Sweetheart, I Still Believe, Do You Know Where You're Going To and Mariah en Español (September 4).
The first release consisted of the live EP The Live Debut – 1990 which was released on July 17, 2020. The digital-only release includes live performances from Carey's debut showcase at New York City's Club Tatou on October 22, 1990. In August 2020, Carey announced she will release an album called The Rarities on October 2, 2020, with its lead single "Save the Day" featuring Lauryn Hill released on August 20. The album will include rare and unreleased songs that she recorded at various stages of her career. On September 13, 2020, Carey released the music video for "Save the Day" as part of the airing of the U.S. Open. On September 17, 2020, Carey released the second single from the album, "Out Here on My Own", a cover of the Irene Cara song, which she originally recorded in 2000. On October 2, 2020, Carey released The Rarities.
When she's not creating new music Carey is hanging out with Olympian gold medalist Carl Lewis, Nick Cannon, Katy Perry, Michael Strahan, Fantasia, and others at Melba's restaurant in Harlem, NY.
Earlier this year she celebrated her 50th anniversary with a concert at the Apollo Theatre in Harlem.
Photo credit: 1) Mariah Carey, 1990. 2) Mariah Carey, 2008.
---