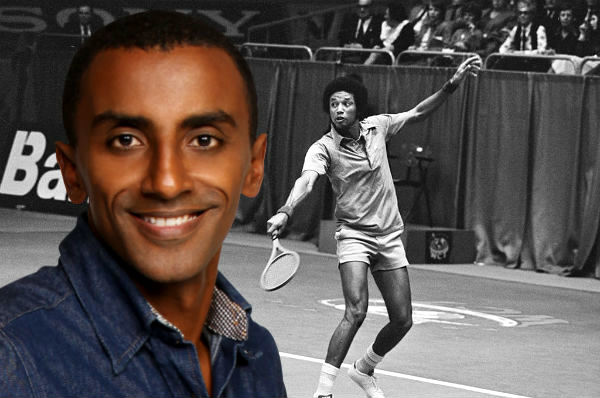 The lineup of top chefs feeding the crowds at this year's US Open, which begins on Monday, rivals the tennis stars — Roger Federer, Rafael Nadal, Karolina Pliskova and Venus Williams, among them — competing for top prizes.
A Sneaker Store Just Opened In A Former Harlem TheaterFootwear News reports that sneaker fans will be happy with how a defunct New York City theater in Sp…Aug 24 2017harlemworldmag.com
But no matter who wins on the court, the fans are sure to be winners when it comes to eats at the annual fest in Flushing.
The "simple" patty comes on a specially made bing (Chinese flatbread) bun from Harlem-based Hot Bread Kitchen, and is served with an umami-rich fermented-chickpea "hozon" sauce.
Harlem Youth, Become A Ballperson At The US Open 2014Our friends at Harlemgal is sharing just incase there is a Harlem kid in our community that's intere…Jun 10 2014www.harlemworldmag.com
Harlem hotshot Marcus Samuelsson is making his Open debut, taking over Mojito Restaurant & Bar outside the Arthur Ashe stadium and serving fare like red snapper with coconut-crab fritters and ropa-vieja-styleshort ribs.
Check out more of what's cooking at the US Open here.
Performances at Arthur Ashe Kids' Day begin Saturday at 1 p.m. Tickets, $10 to $25, at ArthurAsheKidsDay.com. Other info at USOpen.org
Related Articles
---