---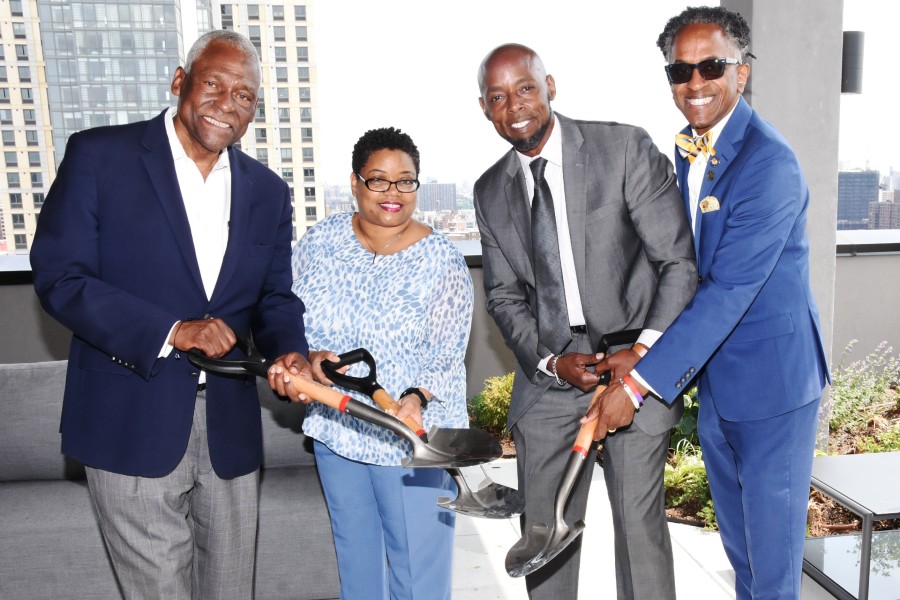 Carthage Real Estate Advisors, an MBE development company, hosted a ceremonial groundbreaking event Thursday, June 15th, 2023.
The event was to celebrate the construction of 212 West 124th Street at Marcus Garvey Village, comprising Central Harlem's first 100% affordable multifamily rental in over a decade!
More than 150 community members and elected officials attended the event, including Manhattan Borough President Mark B. Levine, Assemblyperson Keith Wright, Assemblyperson Al Taylor, Councilmember Sean Abreu, and Councilmember Erik Bottcher. In addition, Carmen Neely, President of Harlem Pride, drew a large crowd of constituents applauding the new home of the Harlem SGL-LGBTQ Center, which is being built on the first floor of the building.
This project has been my dream for more than 25 years, starting when I was Co-chair of the Housing Committee for Community Board 10," said Edward Poteat, President of Carthage Real Estate Advisors. "I especially want to thank the visionary team at NYCHDC for their support on every level! It was thrilling to see so many well-wishers at the event who helped make this a reality, including several of our most esteemed elected officials."
When completed in November 2024, the 20-story residential tower will feature 168 studio-, one-bedroom-, two-bedroom- and three-bedroom apartments. In addition to light-filled apartments, there will be a residents' roof deck with separate performance space for community artists.
Developed by Carthage Real Estate Advisors and designed by Body Lawson Associates Architects & Planners — both MBE firms — and Fischer + Makooi Architects, when completed in 2025, Marcus Garvey Village will consist of three rental towers, of which two will be 100% affordable.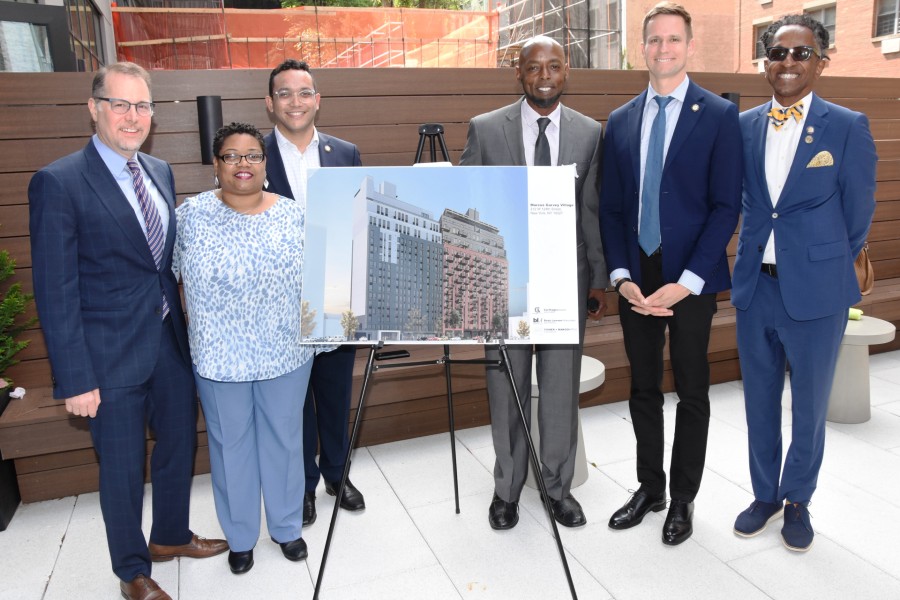 Carthage Real Estate Advisors
Founded in 1999 by Edward Poteat, Carthage Real Estate Advisors is a leading developer of workforce and affordable income housing in the Tri-State/New York City Area. Carthage works with private investment clients, not-for-profits, and municipalities throughout New York, New Jersey, and Connecticut to produce supportive housing development that improves communities and generates much needed economic development activity. Its portfolio encompasses mixed-income, mixed-use, and affordable preservation projects.
Carthage Real Estate Advisors is a black-owned business enterprise (MBE). Its name is historic and comes from the ancient African city of Carthage, which was led by Hannibal and challenged the Roman Empire for the supremacy of the Mediterranean region.
Carthage Real Estate Advisors has developed more than 1,500 units of affordable housing with a total budget of nearly $350 million. The firm is recognized for creating and preserving affordable housing through a triple-bottom-line approach. Its developments are profitable for investors, sensitive to the needs of the local community, and environmentally sustainable. http://carthageadvisors.com/
Photo credit: Carthage Real Estate Advisors. By Howard Wechsler.
---