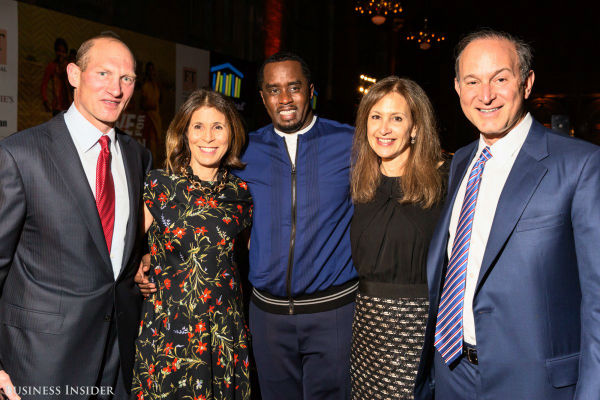 Goldman Sachs and Harlem Sean "Diddy" Combs was honored at a gala dinner for Room to Read, a global organization seeking to transform the lives of millions of children in Asia and Africa, at the High Line Hotel on May 11, 2017.
David Solomon, president and co-chief operating officer at Goldman Sachs was an honoree on the night. He told Business Insider he was picking up the award on behalf of CEO Lloyd Blankfein, co-COO Harvey Schwartz, and the more than 120 current and former partners who have contributed to the charity.
A number of top Goldman Sachs executives making generous contributions on the night. Greg Lemkau, who had just been promoted to cohead of the investment bank, made a donation, as did his cohead John Waldron. FX de Mallmann, chairman of investment banking, and Dan Dees, head of tech, media and telecoms banking, also made big contributions.
The level of their generosity was only challenged by PIMCO, with a number of executives at the bond giant, including Andrew Balls and Marc Seidner, making large contributions. In all, the event raised $2.8 million.
Sean 'Diddy' Combs was presented with the Superhero Award for his commitment to education. The rapper and entrepreneur is the cofounder of Capital Preparatory Harlem Charter School. At one point, Combs raised the stakes in a bidding war during a charity auction, offering to personally produce a track for the winner. Someone on PIMCO's table weighed in with a $50,000 bid to bag the prize.
Related Articles