---
The Manhattan School of Music (MSM) with its roots in Harlem hosted the 2023 Gala at The Rainbow Room, Rockefeller Plaza, in New York City.
The gala honored long-time members of the MSM Board of Trustees Marcia Clay Hamilton and Edward Lowenthal. A philanthropic celebration of the School's prestigious Opera Studies Program, the evening featured performances by mezzo-soprano and two-time Grammy Award winner, Metropolitan Opera Artist J'Nai Bridges (BM'09), former New York Yankee, Latin Grammy-nominated jazz guitarist and MSM Trustee Bernie Williams (BM'16), recent MSM graduates and current MSM students, among other notable performers. All the scheduled performers were either MSM alumni or current students.
Among the recent graduates to perform included MSM alumni bass-baritone Le Bu (BM '22) and baritone Daniel Rich (MM'19); both are currently in the Metropolitan Opera's Lindemann Young Artist Development program. Le Bu was a winner of the 2022 Metropolitan Opera Laffont Competition, and earlier this year Daniel Rich was a winner of the inaugural New York City Opera/MSM Duncan Williams Voice Competition.
The Gala was hosted by Richard Gaddes (HonDMA'17), former General Director of the Santa Fe Opera and founding General Director of the Opera Theatre of Saint Louis, and Melissa Wegner (MM '05), Executive Director of the Metropolitan Opera Lindemann Young Artist Development Program and Laffont Competition.
Notable attendees at the Gala included Richard Gaddes, Melissa Wegner, Marcia Clay Hamilton, Edward Lowenthal, J'Nai Bridges, Bernie Williams, Le Bu, Daniel Rich, Herbie Hancock, Gigi Hancock, Ann Ziff, Adrienne Vittadini, Sylvia Hemingway, Maribel Lieberman.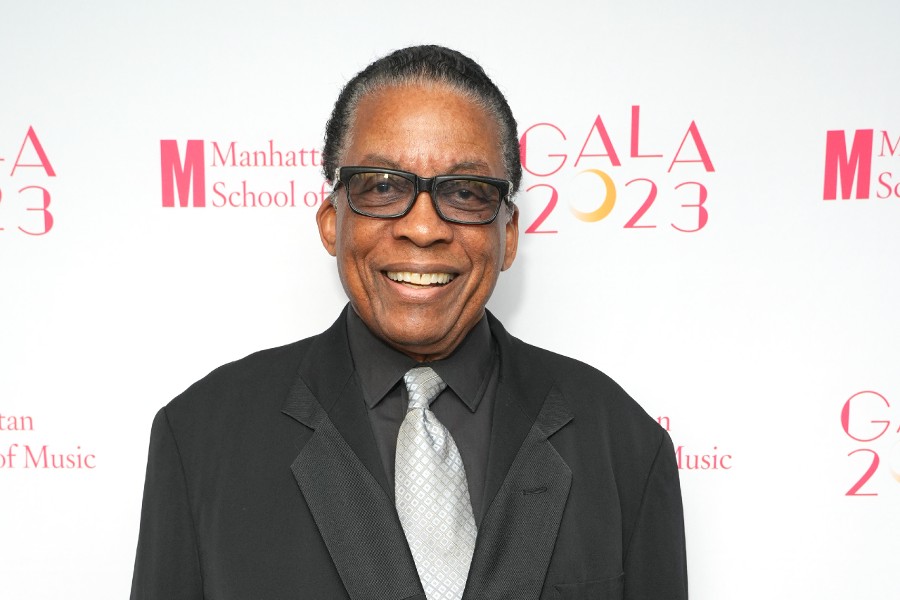 Manhattan School of Music
Founded as a community music school by Janet Daniels Schenck in 1918, today MSM is recognized for its more than 1,000 superbly talented undergraduate and graduate students who come from more than 50 countries and nearly all 50 states; its innovative curricula and world-renowned artist-teacher faculty that includes musicians from the New York Philharmonic, the Met Opera Orchestra, and the top ranks of the jazz and Broadway communities; and a distinguished community of accomplished, award-winning alumni working at the highest levels of the musical, educational, cultural, and professional worlds.
The School is dedicated to the personal, artistic, and intellectual development of aspiring musicians, from its Precollege students through those pursuing doctoral studies. Offering classical, jazz, and musical theatre training, MSM grants a range of undergraduate and graduate degrees. True to MSM's origins as a music school for children, the Precollege program continues to offer superior music instruction to 475 young musicians between the ages of 5 and 18. The School also serves some 2,000 New York City schoolchildren through its Arts-in-Education Program, and another 2,000 students through its critically acclaimed and pioneering Distance Learning Program.
For more information on the Manhattan School of Music, its history, and its curriculum, visit: www.msmnyc.edu/
Photo credit: 1) J'Nai Bridges. 2) Bernie Williams. 3) Adrienne Vittadini, Gianluigi Vittadini. 4) Sylvia Hemingway, Maribel Lieberman, Adam Gyorgy. 5) Le Bu. 6) Herbie Hancock.
---