---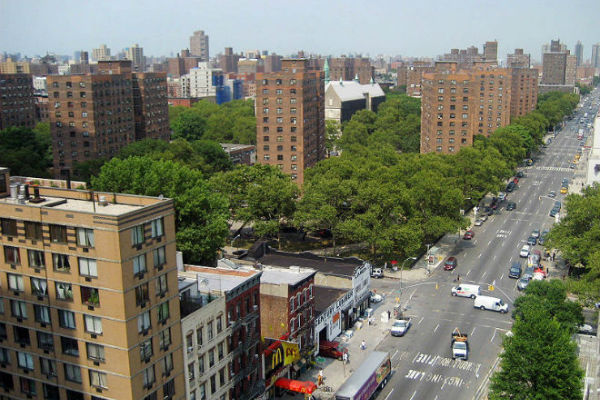 The Manhattan retail leasing market is feeling the weight of the national retail sales slowdown, but staying afloat with renewed retailer interest amidst declining retail rents.
The Real Estate Board of New York's (REBNY) Spring 2017 Manhattan Retail Report showed that average asking rents for available ground floor retail spaces fell in 14 of Manhattan's top 17 shopping corridors compared with spring 2016.
According to REBNY's Manhattan Retail Report Advisory Group, these adjusted asking rents—paired with more flexible and creative deal structures, and increased concessions from amenable landlords—have reengaged retailers who have been surveying opportunities, previously deterred by average asking rents when they reached all-time highs in 2014 and 2015.
"The overall decline in Manhattan average asking rents is attributable to a natural correction from a robust retail market," said John Banks, REBNY President. "Activity, driven by continued retail demand, amenable landlords, and New York City's strong market fundamentals, is countering the effect of difficult national retail conditions, some of which is the impact of e-commerce retail on brick and mortar stores."
Highlights from REBNY's Spring 2017 Manhattan Retail Report:
– Among the declines, two corridors posted increases in spring 2017 compared to spring 2016. The Flatiron District's Fifth Avenue corridor, between 14th Street and 23rd Street, posted an 18 percent average asking rent rise, year-over-year, to $456 per square foot (psf) for ground floor retail space. In Lower Manhattan on Broadway, between Battery Park and Chambers Street, the average asking rent increased 11 percent to $362 psf.   
– SoHo's rent declines recorded in 2016 on Broadway, between Houston Street and Broome Street, provoked interest from retailers. The corridor's ground floor retail average asking rent leveled off to $812 psf in spring 2017, one percent less than spring 2016. Similarly, the average asking rent in Midtown on Fifth Avenue, between 49th Street and 59th Street, remained stable compared to last year dropping by two percent to $3,324 psf.
– In contrast, the surplus of available Eastside retail spaces on Madison Avenue, between 57th Street and 72nd Street, has been more difficult to absorb and the average retail asking rents on the corridor fell 12 percent year-over-year to $1,446 psf.
REBNY's Manhattan Retail Report presents data about asking rents provided by a broad cross-section of the City's leading retail brokers. The report is compiled twice per year in the Spring and Fall, and analyzes the average, median, and range in asking rents for ground floor space in Manhattan's premier retail corridors.
Data for the Manhattan Retail Report was provided by REBNY brokers from the Commercial Brokerage Retail Committee, and comprised of asking rent prices for their current, available ground floor retail listings. REBNY's Manhattan Retail Report Advisory Group includes: Robin Abrams of The Lansco Corporation (soon to be at Eastern Consolidated), Karen Bellantoni of RKF, Benjamin Fox of SCG Retail, Andrew Goldberg of CBRE, David A. Green of Colliers International, Andrew Mandell of Ripco Real Estate Corporation, Joanne Podell of Cushman & Wakefield, Fred Posniak of Empire State Realty Trust, Jeffrey Roseman of Newmark Grubb Knight Frank, Craig Slosberg of Jones Lang LaSalle, and Alan Victor of The Lansco Corporation.
Download REBNY's Spring 2017 Manhattan Retail Report.
Via REBNY
---