---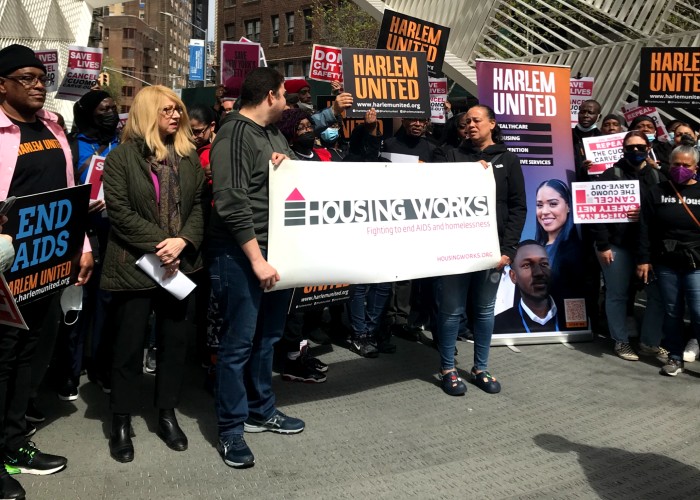 All the Save NY's Safety Net coalition members and state lawmakers rallied at New York City's AIDS Memorial Park today to remember victims of the deadly virus.
Also, demand that Governor Hochul repeal the proposed Medicaid pharmacy benefit carve-out that threatens progress on ending the HIV epidemic.
The plan, conceived by former Governor Cuomo before the coronavirus pandemic, dis-integrates care for the 2.1 million individuals served by community health centers and Ryan White HIV/AIDS Program clinics statewide, many of whom are uninsured or underinsured, low income, and/or are Black, Indigenous, and people of color.
These safety-net facilities offer affordable, life-saving care to low-income patients living with HIV/AIDS and other chronic conditions.
If implemented, the carve-out will force providers to close 32 clinics across New York and patients will face life-threatening cuts to health services and delays accessing vital care and medications.
"Without access to affordable healthcare, medication, and health education, I would not be where I am today," said Blane Charles, Callen-Lorde Community Health Center patient and Board member. "If the Medicaid pharmacy carve-out goes through, community health centers like Callen-Lorde will suffer, and so will the people who depend on them."
The HIV crisis is not over. The number of New Yorkers newly diagnosed with HIV  decreased by 51% between 2011 and 2020, but the epidemic disproportionately impacts communities of color.
The rates of new HIV diagnoses among Black and Latino individuals were 8.1 and 3.9 times higher, respectively, than the rate for white individuals. New York City remains the epicenter of HIV in the state, accounting for 78% of cases.
Governor Hochul has committed to ending the HIV epidemic by 2024 – already two years longer than the original 2020 deadline due to challenges created by the COVID-19 crisis.
She will not be able to realize this goal if she allows the carve-out to go forward.
The Governor and legislative leaders missed the opportunity to include repeal of the carve-out in the recently enacted 2022-23 state budget.
They must act before the session ends in June to cancel this devastating proposal – either by executive action or passage of a repeal bill introduced by New York State Sen.
Cordell Cleare and Assembly Member Linda Rosenthal.
"Trusted organizations told me 340B is a program that works on all levels and saves lives, said Sen. Cleare. "When you find something that works, leave it alone."
"I'm aware of all the benefits to the 340B program and this bill is to push back against changes to the program because this fight is not over," said Assembly Member Rosenthal. "There is no denying these cuts will hurt the most vulnerable New Yorkers."
"We are here because we save lives and we know 340B is needed," said Ofelia Barrios, senior director of Community Health Initiatives at Iris House. "COVID-19 taught us we need funding to support safety-net organizations. Let's continue to repeal this carve-out."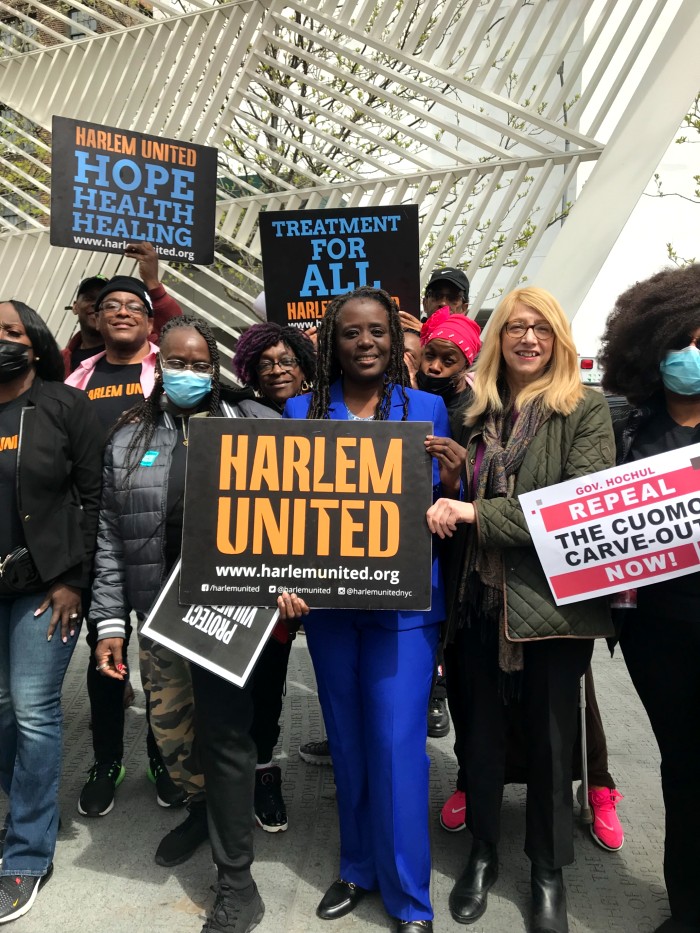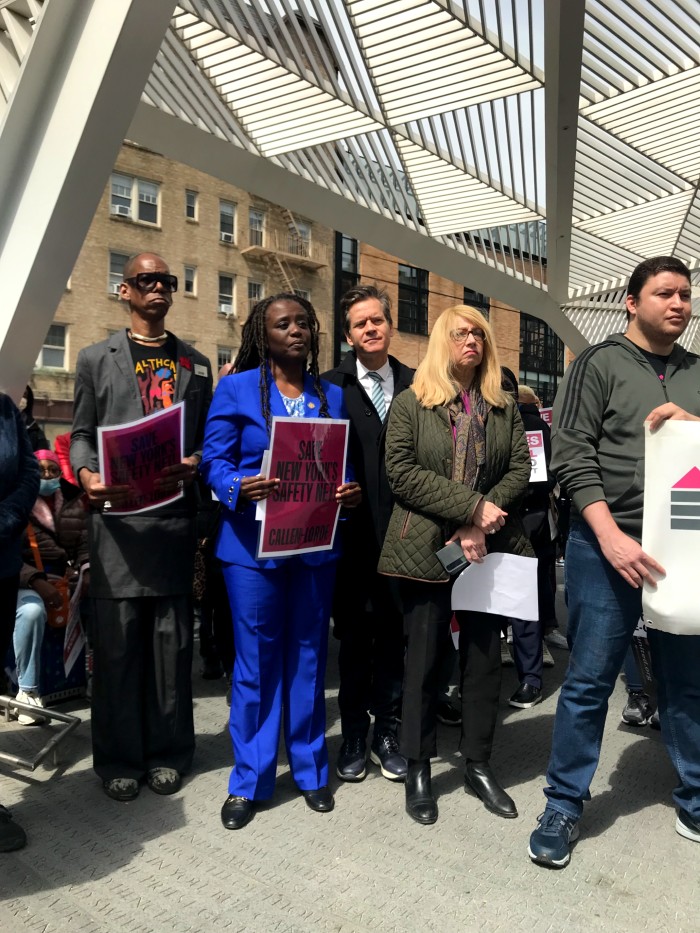 "We are going to make sure we fight like hell to make sure we end this carve-out and protect our safety-net providers," said Sen. Brad Hoylman, who is supporting the repeal bill.
If you could not attend the rally, the full Livestream is accessible here.
Save New York's Safety Net is a statewide coalition of community health clinics, community-based organizations, and specialized HIV health plans committed to serving vulnerable New Yorkers across the state, ending the epidemic, and saving the Medicaid drug discount program.
For more information, please visit: https://www.savenysafetynet.com/
Photo credit: 1-3) Source.
---