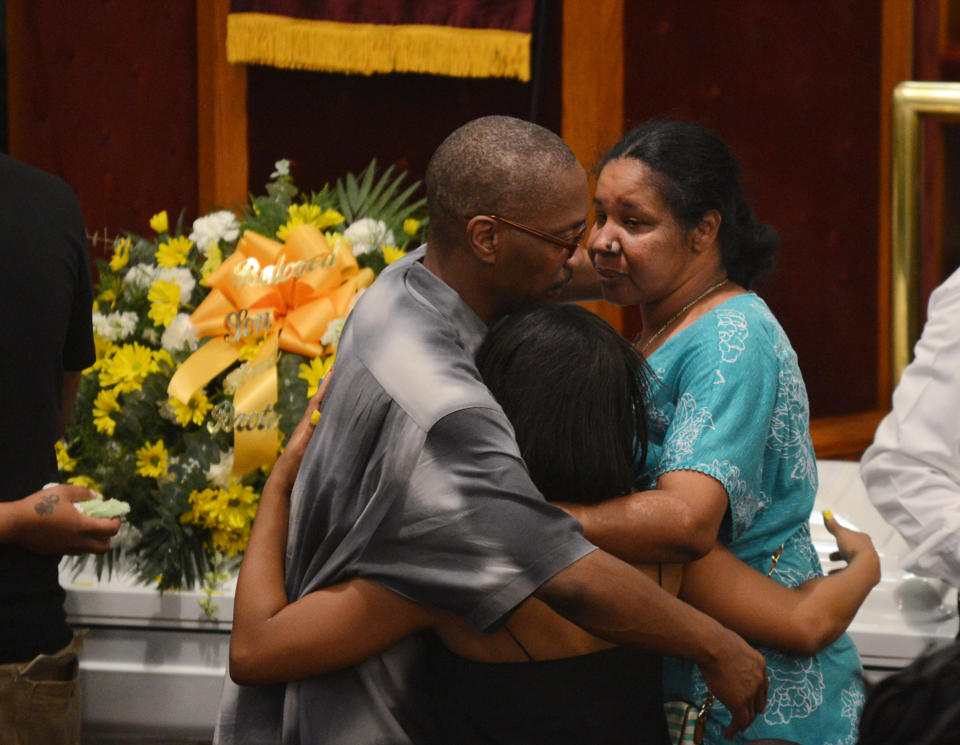 Yahoo News reports that the widow of a man who died in New York City police custody after apparently being placed in a chokehold says he wasn't violent.
Esaw Garner said Saturday that her husband, Eric Garner, "was a quiet man, but he's making a lot of noise now."
Members of Garner's family spoke at the Harlem headquarters of the Rev. Al Sharpton.
Garner's mother, Gwen Carr, said she wants justice for her son.
Garner died last week as he was being arrested on suspicion of selling loose, untaxed cigarettes.
An amateur video shows a plainclothes officer placing Garner in what appears to be a chokehold. Garner gasped, "I can't breathe!"
Autopsy results are pending further testing.
U.S. Attorney General Eric Holder says the Justice Department is "closely monitoring" the investigation into Garner's death.
Related Articles