---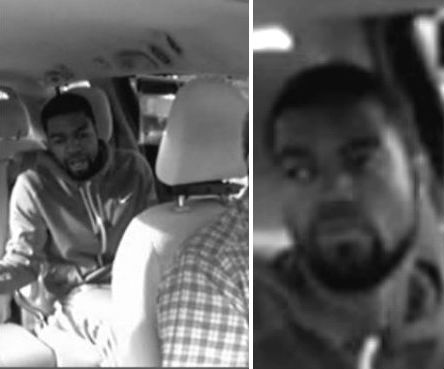 Police are asking for the public's help Saturday to locate a man who allegedly shot a cab driver in the hand after refusing to pay fare in East Harlem Wednesday.
Around 9 a.m., the man was in the back of a taxi when he and the driver began to fight when the cab was stopped near 2369 First Avenue, police said.
The man got out of the taxi and refused to pay his fare.
He then displayed a gun and allegedly shot the driver in his right hand, according to police.
The man then ran in an unknown direction. The taxi driver was taken to a nearby hospital for treatment.
The man is described as being between 20 and 30 years old, between 5-feet 10-inches and 6 feet tall and weighing approximately 200 pounds. He has brown eyes and black hair, and was last seen wearing a black jacket, a gray sweatsuit and black sneakers.
He can be seen in the above surveillance photos obtained by NYPD and released to the public.
Via source
Related Articles
---