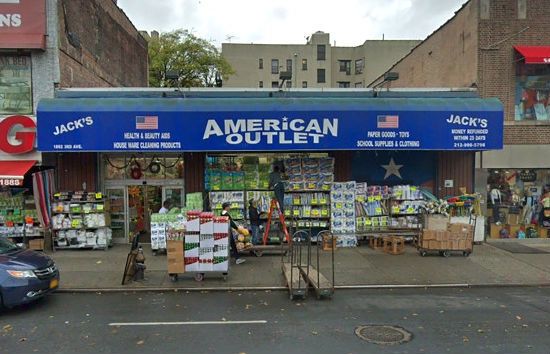 NY Post reports that a man was stabbed with an ice pick during a broad-daylight attack in East Harlem on Tuesday, police and witnesses said.
The victim, in his 50s, was shopping with a friend at Jack American Outlet on Third Avenue near 105th Street in Manhattan around 1 p.m. when the pair was confronted by another man, officials said.
The assailant started to go after the pal when the victim intervened and was stabbed in the shoulder, witnesses said.
He was taken to NYU Cornell Hospital in stable condition.
The suspect is described as heavy-set, in his 30s, wearing a red jacket and beige hat and last seen running uptown on Third Avenue.
---
Become a Harlem insider - Sign-Up for our Newsletter!
---
The motive for the stabbing is still unclear, police said.
Related Articles
---
VIDEO
---
"Dr. Harry Delany is a renowned Harlem born and raised surgeon, the son of the great jurist and civil rights leader, Hubert Delany...." This monthly post is made in partnership with Harlem Cultural Archives.