---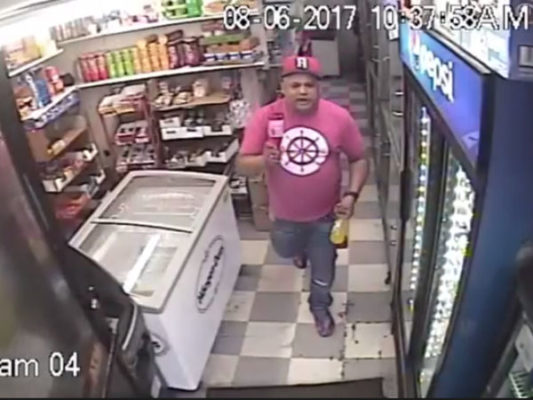 The NYPD is searching for a man who broke two glass bottles over each other and used the glass shards to stab another man inside a Harlem bodega, police told Patch.
The stabbing occurred on Sunday, August 6, 2017, inside a bodega located at 3420 Broadway, between West 139th and 140th streets, police said. The suspect and a 39-year-old male victim were involved in an argument inside the bodega when the dispute escalated into violence, police said.
The accused slasher grabbed two glass bottles from a bodega fridge and smashed them, wielding the broken glass shards as weapons, police said. A third man prevented the victim from exiting the store while the suspect stabbed and slashed the victim, police said.
The victim suffered lacerations to his arms and wrists and as scratches to his back and underarms and took himself to St. Luke's hospital for treatment, police told said.
Both the accused slasher as well as the man who blocked the bodega exit are wanted in connection with the assault, police said.
The attack was captured on store surveillance cameras:
Anyone with information is asked to call the NYPD's Crime Stoppers Hotline at 1-800-577-TIPS (8477) y 1-888-57-PISTA (74782) para Español.
Photo/video by NYPD
Related articles
---