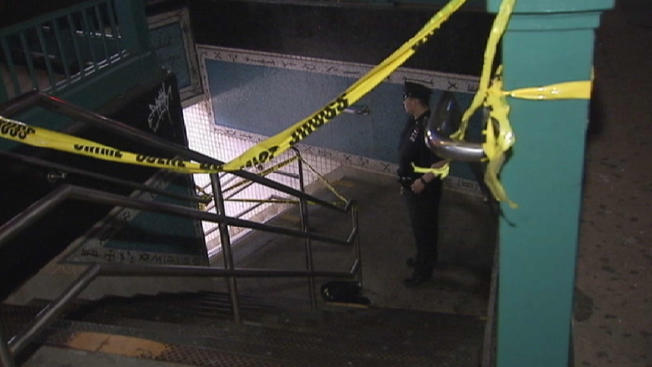 Police say a 19-year-old man was shot in the arm during a dispute at a subway platform in Harlem.
A 19-year-old woman was arrested in connection with the incident at the 110th Street station Tuesday night. Charges were pending.
Police are still looking for the male suspect who fired the shot.
Police say all three were on a northbound No. 2 train before getting off at the station around 11 p.m. They say a dispute among them ensued during which the 19 year old was shot in the left arm.
He was listed in stable condition. He was taken to St. Luke's Hospital with non-life threatening injuries.
Police say the couple and the victim did not know each other (via source).
Related Articles
---