---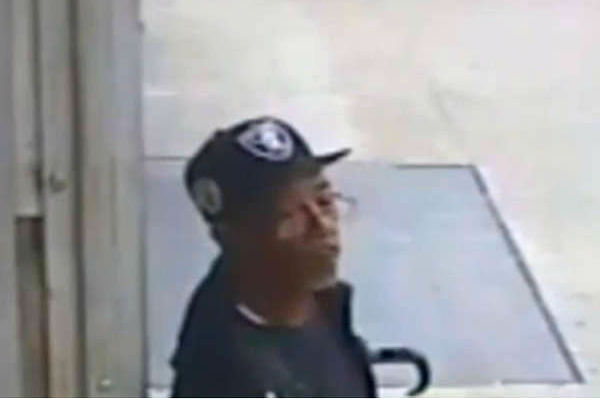 The NYPD is trying to identify a man that robbed two Harlem businesses last week, police told Patch. Police released surveillance photos of the suspect (seen above) in the days following the stick ups.
The suspect robbed a Harlem laundromat and thrift store by threatening store employees with a knife, police told Patch.
The first robbery occurred at the NYC Dry Clean Laundromat on St. Nicholas Avenue between West 145th and 146th streets shortly after 9 a.m. on Wednesday, police told Patch. The suspect entered the business and brandished a knife at a 42-year-old woman working in the laundromat, police said. The woman complied with the robber's demands for money and gave him $139 in cash, police said.
The next morning, the same man entered Beautiful Thrift Shop on Broadway and West 150th street and again threatened a store employee with a knife, police told Patch. The suspect was handed $700 in cash before fleeing the store, police said.
The stick up man is described as being in his 40s or 50s with a dark complexion, police told Patch. NYPD surveillance photos show the man has a beard and wears glasses. The man has not yet been identified, police said.
Anyone with information is asked to call the NYPD's Crime Stoppers Hotline at 1-800-577-TIPS (8477).
Photo by NYPD
Related Articles
---