---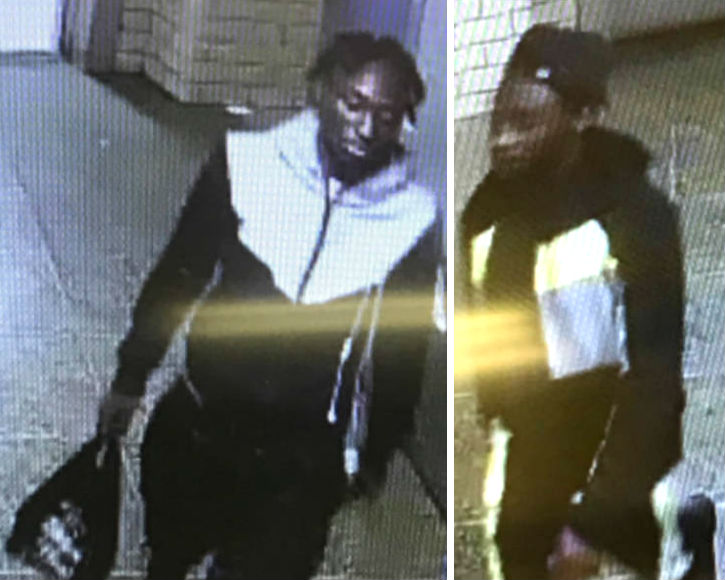 Our friends at Patch reports that the NYPD is trying to identify two men wanted for mugging a man in a Harlem apartment building.
A 23-year-old man was walking in an apartment building on Madison Avenue and East 115th Street earlier this month when he was approached by two unknown men, police said. The men then attacked the 23-year-old victim.




The men punched the victim several times in the face and demanded he hand over his belongings, police said. The muggers took a phone, headphones and a video game from the victim and fled the apartment building in an unknown direction.
Police recently released surveillance photos of the two suspects (seen above). Both suspects are men who are believed to be in their early 20s, police said. One of the suspects stands about 5-foot-10 to 6-foot-1 with a thin build and the other stands about 5-foot-7 to 5-foot-9, police said.
Anyone with information is asked to call the NYPD's Crime Stoppers Hotline at 1-800-577-TIPS (8477).
Related Articles
---