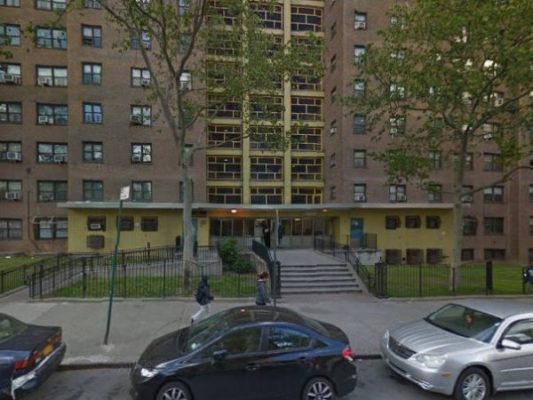 Patch reports that a man has been arrested and charged with murder for a shooting that occurred two years ago in East Harlem.
On Sept. 27, 2014, Cody Dubose's body was discovered in front of a building in the Taft Houses NYCHA development on Madison Avenue near East 115th Street. Dubose, 24, was unconscious and suffering from a gunshot wound to the chest, according to a 2014 police report. Dubose was a resident of the Taft Houses, according to the 2014 report.
Dubose was transported to St. Luke's hospital where he was later pronounced dead, according to the report.
On Thursday police arrested 26-year-old Bronx resident Paul Gilbert and charged him with first-degree murder in connection with Dubose's killing, police told Patch.
Image of Taft Houses from Google Maps street view
Related Articles
---