---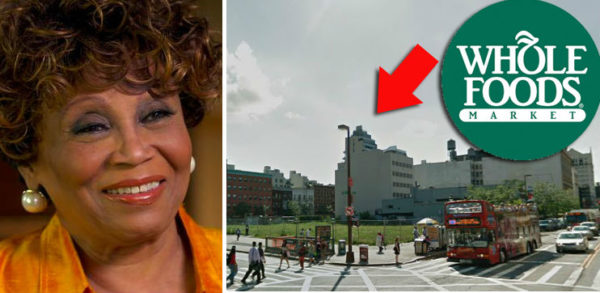 This summer, The Mama Foundation for The Arts and Whole Foods Market collaborate to bring a bit of spice to the palates of New Yorkers at the highly anticipated Harlem store located at 100 West 125th Street on July 21, 2017 at 9 a.m EST. Whole Foods Market (through their partnership with Harlem Park to Park, a social enterprise representing more than 100 neighborhood entrepreneurs) tapped The Mama Foundation as a community stake-holder that produces not only a valuable service to the neighborhood and high-quality Harlem-made goods that celebrate the rich culture of 125th Street. The Mama Foundation will be debuting their "Mama's One Sauce" to world.
"I was born & raised in the heart of Harlem, on 126th street between Lenox and 7th Ave where my family has lived for nearly 100 years in our Brownstone." states Mama's Foundation's Founder, VyHigginsen. "My mother was a great cook and cooked for everyone that lived in our Brownstone. Our tenants were from all works of life: From the deep South to the exotic Caribbean. Everybody loved the variety and taste of her recipes! We would sometimes prepare the meals together, flavoring the dishes with spices and sauces that added zest and zip to meat, to salad, to vegetables, and dips. The foods would "Sing" with flavor, unique smells, and tastes, the flavor of Harlem. A flavor my partners and I agree must be tasted and experienced around the world and thus become 'Mama's One Sauce' for all foods."
Mama's One Sauce is colored by the music of Harlem and the Apollo- Jazz, Soul, R&B, and Gospel bring back the memories of Higginsen's childhood- filled with good music, good food and good times.
On sale now at www.wholefoodsmarket.com or at www.mamafoundation.org.
For more information call, Nicole Duncan-Smith 212-280-1045 or pr@mamafoundation.org.
Photo credit Racked. Article via source.
Related articles
Related Articles
---