---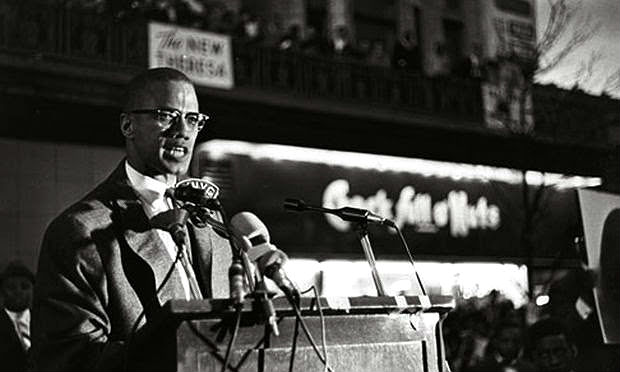 In collaboration with the Malcolm X Museum, this year's commemoration of the assassination of Malcolm X will focus on the intersections of his legacy as a liberation faith leader and human rights activist. Highlighting the scholarship and direct actions that are building around contemporary dialogues on anti-blackness and Islamophobia, a conversation between theologian Dr. Obery Hendricks and activist Linda Sarsour will be moderated by anthropologist and journalist Dr. Barbara Nimri Aziz. As a follow-up to last year's programming on the global imprint of Malcolm's work, our aim is to present an interdisciplinary and intergenerational conversation about his teachings in relation to present day racial and religious struggles in the U.S. and globally.
For free events, we generally overbook to ensure a full house. All registered seats are released 15 to 30 minutes before start time, so we recommend that you arrive early.
Sunday, February 21, 2016, 3 p.m.
Free! Register
@SchomburgLive | #MalcolmX
---