---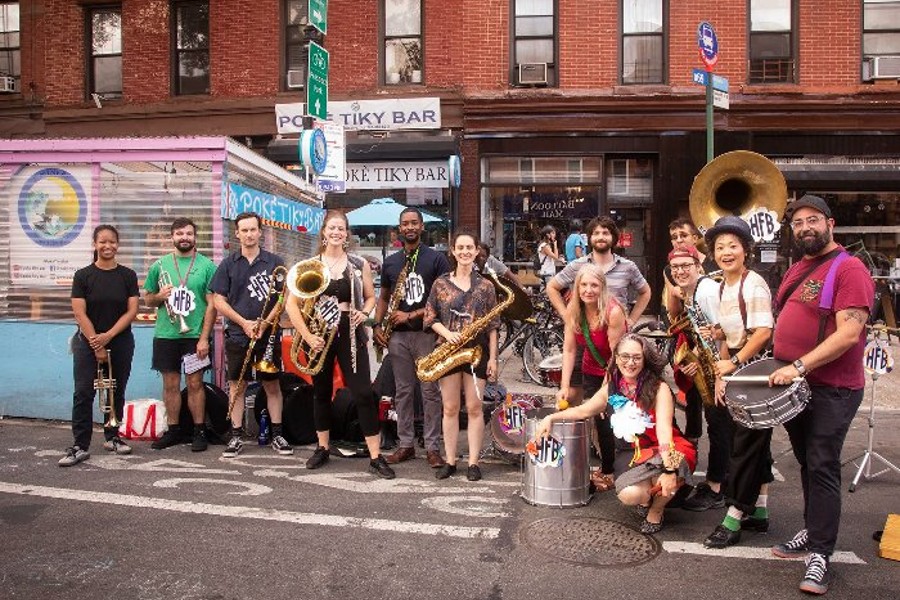 Make Music Winter is back, and it's bigger than ever!
This free, annual outdoor music-making celebration features participatory parades representing a variety of cultures and genres.
All parades take place on Wednesday, December 21, 2022, the winter solstice and longest night of the year.
Professionals, amateurs, and the curious are all welcomed and encouraged to share their love of music and transform the cityscape by joining one or more of the programs listed below.
This year's installment features a host of new events, marked below by asterisks*.
Here for your reference are this year's events in Harlem.
Uptown Get Down – At 6:30 pm – 7:30 pm EST
Fogo Azul, NYC's all-women Brazilian samba-reggae drum line, and Harlem's own Marching Cobras drum and dance line will march the sidewalks of E 125th before getting down on the UGC plaza.
Starts at Uptown Grand Central community plaza, Park Ave & E 125th Street, In Harlem, New York EVENT LINK
Photo credit: Radiant Revelry.
---