---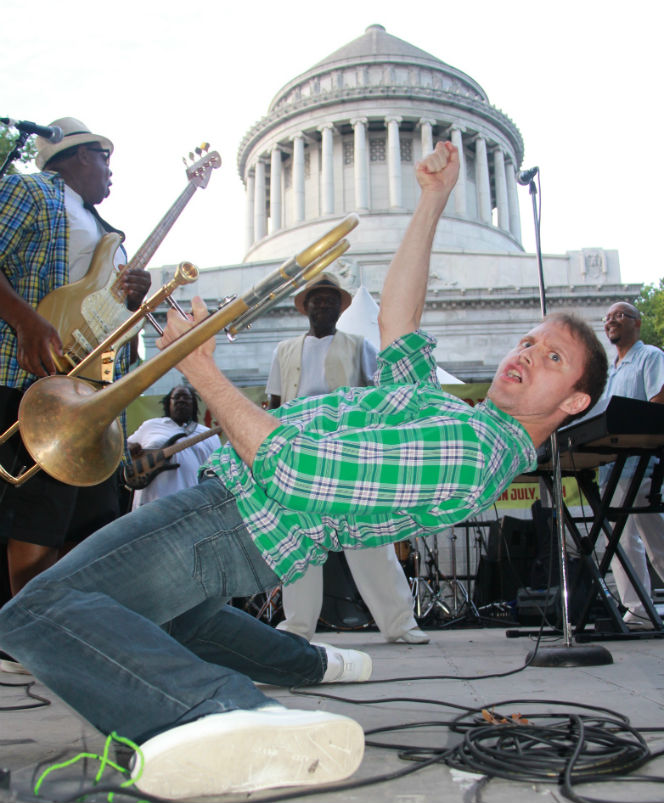 Returning for its ninth year, Make Music New York will celebrate music on a grand scale with a mix of over 1,000 free, outdoor concerts throughout all five boroughs on Sunday, June 21, the first day of summer.
MMNY will coincide with Make Music Day, the world's largest annual music event celebrated in more than 20 cities around the U.S., and a highlight of the international Fête de la Musique, taking place in 700 cities across 120 countries.
The all-day musical celebration is open to musicians of all ages, genres and skill-levels. From classical to folk, hip hop to opera, Latin jazz to punk rock, music of all kinds is performed on streets, sidewalks, porches, plazas, parks, and gardens on the longest day of the year.
In celebration of MMNY taking place this year on Father's Day, there will be various family-themed events throughout Harlem to be enjoyed by the entire family.
Here are some of the selected Harlem Locations:
Street Studio at Grandma's Place:

One of 12 small mobile recording studios on sidewalks throughout NYC, for a spontaneous, collaborative production of original music (84 W 120th St)
Billie's Black (271 W 119th St), Performances by Core Band, Margeaux Davis, Darrius Booker & Gloria Ryann
Corner Social (321 Lenox Ave at W 126th St), Performances by Gensis Neil and the Rhythm Wheels, Claire Rodriguez, Katt Rockell, SuperBlack Band & Marquise Ruffin (grandson of Motown legend Devid Ruffin)
Harlem Food Bar

(2100 Frederick Douglas Blvd), all day DJ Stormin' Norman "Sundae Sermon"

Jackie Robinson Amphitheater

(Bradhurst Ave & W 146th St), Performances ranging from pop music and R&B to reggae and inspirational tunes
Nabe Harlem Underground Lounge (2367 Frederick Douglass Blvd at W 127th St), Dennis Davis, John Cooksey, Stare Case, Gregory Bastien, DJ Zubetei Xzz, Sophia L. Coffee hosting musicians from Stevie Wonder's drummer to the best DJ in NY
Check out more sites in Harlem here >>>
Photo credit by Seitu Oronde.
---