---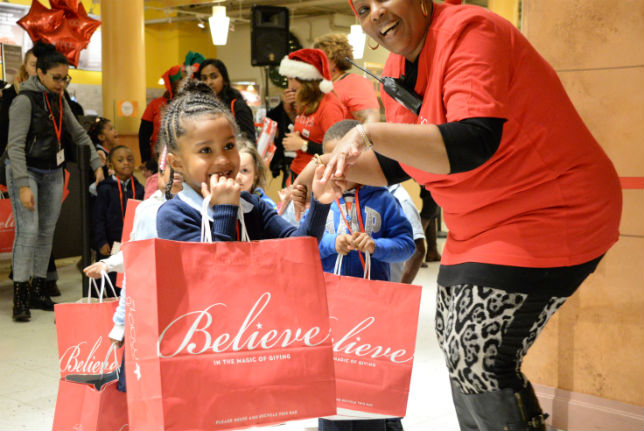 This year, Macy's will donate nearly $3.6 million to hunger relief organizations nationwide through the retailer's 21st Bag Hunger campaign. The funds will support food banks year-round, feed children in the summer months, and provide support to emergency food relief programs in times of natural disasters.
The funds were raised from March 15th to 31st, 2018, through the Macy's Bag Hunger Campaign this year will support 485 foodbanks across the country, including New York City, where Macy's campaign benefitted St. Francis/Capuchin Food Pantry, Bronx Works, City Harvest, Project Hospitality, Rock Church Community, St. John's Bread & Life, Center For Food Action, Part of the Solution, Eva's Village, Black Forum of Co-op City Food Pantry, Hope Community Services, Our Lady of Sorrows Parish, and St. Michael's Church Food Pantry.
This year, Macy's employees raised and donated the equivalent of $2.5 million, with 8,124 volunteers giving approximately 22,942 hours toward hunger relief. In addition, for the second year in a row, Macy's invited customers to join the cause and round up their in-store purchase to the nearest dollar (up to $.99) and donate the difference to their store's selected local food bank. Macy's customers helped raise an additional $1.1 million through this "Make Good Cents" initiative.
Visit Macy's by clicking here macys.com/macysgives
Photo credit by Sean Carroll
No related posts found...
---