---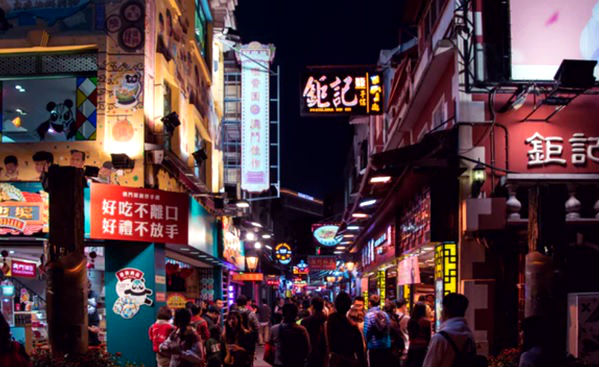 By Bretton Love
Macau is the Special Administrative Region of the People's Republic of China. The city has quite a reputation in the world. Popularly known as the gambling capital of the world, Macau has earned the name the 'Vegas of Asia'. The territory prides itself on the diverse history and fascinating history. It remains to be the only place in China where gambling is allowed. What makes it stand apart in the world is that gambling contributes more than half to its GDP, which is based around gambling, gaming, and tourism amounting to a nominal GDP of US$53.9 Billion. Surprisingly it generates more than Las Vegas, and according to the statistics prepared in 2018, the annual income generated was $37 Billion.
Economy
In gambling, Macau needs no introduction. It's a gambler's paradise. The fascinating fact about Macau is that most of its economy is based on gambling. Gambling has a share of 60% in its overall economy, making it the 83rd largest economy. The city attracts tourists mainly from China and other parts of the world. The majority of this crowd consists of gamers and gamblers who come to Macau for gaming purposes. Though the place is a gambling attraction, it no doubt has other things to offer to the people coming to visit it.
Variety
Macau has a wide variety of gambling games in the place. Chances are, whatever games you can think of, it'll be there. With 38 casinos and thousands of casino games like Blackjack, Baccarat roulette, Baccarat, Boule, Sic bo, Fan Tan, and Keno, Macau offers you a chance that you will never forget these games. Most of its casinos are opened 24 hours and are regulated by the authorities. And if you're into slot machines, Macau has no dearth of that. Speaking of slot machines, sites like www.usgamblingsites.com/new-york/ have a myriad of games to offer and you might as well look them up to unleash the gambler in you.
Horses Racing
Horse racing is a game of patience and experience. Not everyone can spot a winning horse. Whether you're a natural or you have been here for a long time, you will require a little luck to spot your horse. Macau has legal betting on the horse racing but with specific rules. You can bet on horses on particular days only. The racecourse at Taipa Island of Macau can shelter 18000 people but you can only bet on Tuesday, Saturday, and Sunday. The legal age to enter the racecourse is 18. In 2003, the turnover of horse race betting was 3,297,540,000. The bets can be placed in various ways, on the terminal, over the internet or by a telephone.
Greyhounds Running
The Greyhound racing takes place on Monday, Thursday, and Friday along with the weekends. The bets can be placed from the racecourse or the terminal in Hotel Lisboa, Jai-Alai Palace, and Kam Pek Casino. Taking place at Canidrome, Avenida General Castelo Branco, Greyhound racing is one of the best experiences of Macau that one shouldn't miss.
The Biggest
Apart from all the buzz and elegance, Macau is also home to one of the largest casinos in the world. Stretching over 550,000Sq. Ft., this place is a replica of the Venetian in Las Vegas but is second to none. It has a huge space for games, a spectacular design, and a majestic look. The casino is a famous attraction among the visitors where you can find thousands of games to satisfy your needs. Be it blackJack or the Roulette, it has it all.
VIP Rooms
BlackJack is by the far the most popular card game in any casino but in Macau, things take a different turn. Baccarat takes the front stage here. Chinese consider gambling a serious activity and don't do it for leisure. It's considered a necessary risk, and you wouldn't be surprised if you found a person so serious about it. Macau is full of options for such gamblers. Most of the action happens on the open floors but the main does occur in the VIP rooms.
Tourism
Macau's spectacular casino industry has earned quite a name for itself in the field. Not only this, but it has also gained a share in the touristy crowd as well where Macau has begun to emerge one of the preferred locations for overseas travelers. You can find almost everything here, and the best part is when you're in Macau, time flies.
Conclusion
Macau is a dreamer's paradise, and if you're into gambling, you should visit at least once. Gambling is synonymous to Macau. It's sky towering casinos or the glowing slot machines, you will find your shares of games in here. One of the best parts is that you will find the best players in the gambling world coming to Macau to play. If you're skilled and lucky, you will take more than memories back home, and even if you didn't hit the jackpot, you would be taking something back at least. Be it its restaurants or its elegance, the trip to Macau will never go in vain, and once you are there, you will never want to go back.
---