---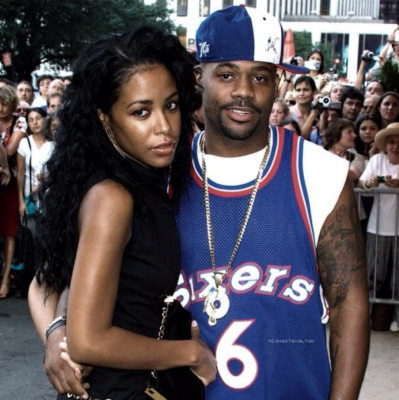 On the eve of the 16th anniversary of [easyazon_link identifier="B00138H99S" locale="US" tag="harlemworld-20″]Aaliyah[/easyazon_link]'s passing, one mega-Harlem company on 125th Street plans to continue to build upon her legacy Harlem To Harare.
Harlem's Damon Dash Calls Solange A 'Fighter' And More (video)There's a lot of speculation as to what caused the Jay Z, Solange Knowles fight in the elevator at t…May 13 2014www.harlemworldmag.com
Per the late singer's official Twitter account, [easyazon_link identifier="B00BCCO6E6″ locale="US" tag="harlemworld-20″]MAC Cosmetics[/easyazon_link] has teamed up with the "Are You That Somebody?" singer's estate to launch a makeup collection set for summer 2018.
Timbaland Podcast On Mantronix, Reinvention, And Kids In Harlem (audio)Timbaland is a producer, rapper, songwriter, and now, an author. A four-time Grammy winner, Timbalan…Jan 7 2016harlemworldmag.com
"Aaliyah is truly one in a million—an unstoppable icon whose groundbreaking work in R&B music and film inspires us all," MAC wrote on its Instagram account Thursday morning (Aug. 24). It has been quite a journey for Aaliyah's supporters, who've dedicated social media accounts and websites to influence MAC to produce a line in Aaliyah's memory. The beauty conglomerate first ushered a posthumous collection for Tejano legend [easyazon_link identifier="B001AWDF18″ locale="US" tag="harlemworld-20″]Selena[/easyazon_link] in Oct. 2016.
HW Pick: Timbaland Keynotes ASCAP "I Create Music" ExpoThe 11th Annual ASCAP "I Create Music" EXPOconfirmed that multi-platinum super-producer Timbaland wi…Mar 24 2016harlemworldmag.com
In a previous interview with VIBE, Aaliyah's longtime makeup artist Eric Ferrell said the singer's favorite looks were from the "[easyazon_link identifier="B00005LE1A" locale="US" tag="harlemworld-20″]We Need a Resolution[/easyazon_link]" and "[easyazon_link identifier="B008MYTUFC" locale="US" tag="harlemworld-20″]Try Again[/easyazon_link]" music videos. "I think she really liked that because it was smoldery, sexy and a little bit dark and a little bit dangerous," he said. "…She liked the power of a woman. She liked to be powerful."
Photo credit: via Aaliyah and Damon Dash.
No related posts found...
---